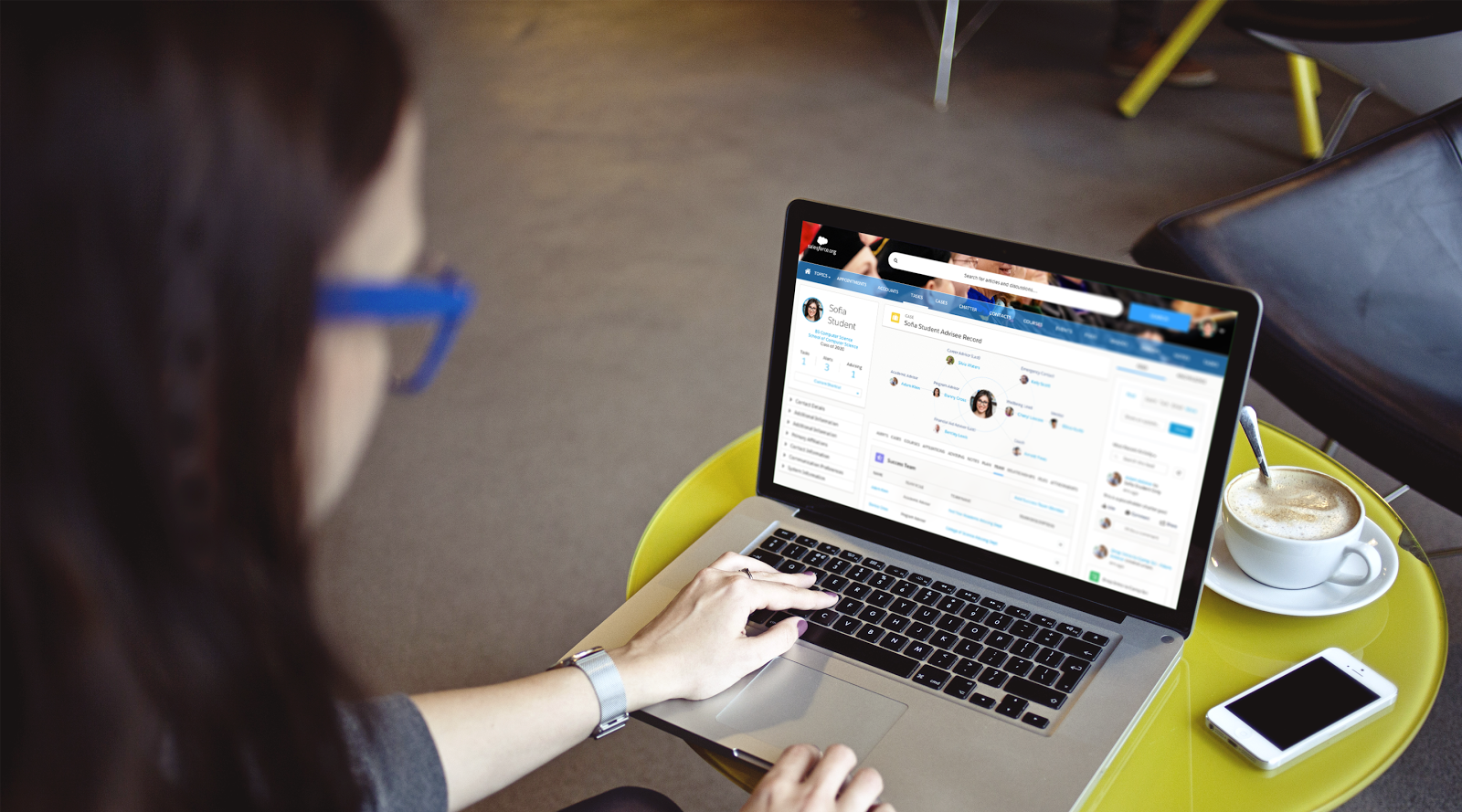 Meet the App that Connects Students with Advisers
December 14, 2017
On Tuesday, Salesforce.org announced a new app that aims to better connect university students with advisers. The non-profit arm of Salesforce has been piloting Salesforce Advisor Link (SAL) at several universities throughout the fall semester, and has now made it available to the public.
The app acts as a digital advising one stop shop. Students can use it to message their advisers, schedule appointments, and generally stay connected. Advisers, on the other hand, can help to keep their students on track by scheduling reminders for various deadlines, track their progress, and easily get in touch.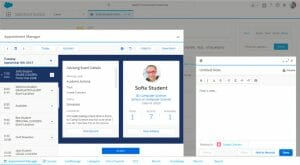 "The goal of SAL is to improve student success and student experience," said Allyson Fryhoff, who leads the global distribution team at Salesforce.org. "[W]e are thinking about graduation rates and student retention rates. Advisers are the first line of defense when it comes to retaining students in school and helping them graduate. But today, so many advisers are faced with navigating complex and siloed systems preventing them from having a single view of a student's academic experience."
"They are overwhelmed by too much time spent scheduling appointments and searching multiple systems for student data, and are also saddled with an incomplete view of a student's academic experience. Salesforce Advisor Link allows advisers to focus on what matters, even if there's a large student to adviser ratio."
Advisers: The Forefront of Student Support Services
Advisers play several different roles in students' lives. They can help out with anything from keeping a student on track with their degree, to helping students receive university insurance. They are masters of bureaucracy.
In many universities, they belong in the category of student support services. Research indicates that, especially among first time learners and traditional students (aged 18-22, first time away from home), student support services can be the most important variable that influences graduation and retention rates. Among American universities, retention rates are lower than one might expect. The National Student Clearinghouse Research Center reported in 2016 that completion rates for four year college students sat at 62%.
Reports from the Pilot Program
Throughout the 2017 fall semester, SAL was piloted at Algonquin College, Butler University, Oregon State University, and the University of Florida. Initial responses have been largely positive.
One of the biggest pluses is that SAL helps advisers save time. "Salesforce Advisor Link gives advisers a single view of all of their advisees, statuses and notes, and allows them to quickly drill down on a student and see all of the real-time data," said Mary Reiman, Sr. Director, IT Partnership at Butler University. "Advisers are now able to iterate their plans in real time, and Salesforce Advisor Link will allow us to focus on improving student graduation rates, which is the most important metric we could work towards."
Enhanced student engagement marks another important achievement. "Research has shown that students' feeling a sense of belonging is important to their performance, and has a major impact on graduation rates," said Susana Rivera-Mills, Vice Provost for Academic Programs and Learning Innovation at Oregon State University. "Salesforce Advisor Link provides us with the opportunity to create that sense of belonging, building stronger relationships between advisors and students as they pursue their academic journeys."