Learning or Surveillance? What Students Say About Technology and COVID-19
February 01, 2021
"The environment which we are now in is very artificial," says Maryam Mirza, a master's student at the University of Sheffield, who has spent the majority of her degree using technology like Zoom and Blackboard Collaborate to communicate with her tutors. "My office hour meetings can be very awkward, and I find that having a typical discussion is hard without commenting on just how difficult this online interaction is."
The pandemic shows no signs of waning this year, and many universities and K-12 schools alike have found that a remote classroom is the safest option they have in continuing education.
Now in Their Third Semester of Remote Learning, Some Students Wonder Just How Well Technology Has Served Them–or Surveilled Them–During Covid-19
Though providing all the base components of what makes a classroom, some students feel they have drawn the short straw in this new digital environment. Access to teachers has been possible only through screens. In taking exams, many students have faced a stranger interrogating their every move through a camera. Some have begun to wonder whether such technology has served well for students in their learning experience as educators like to think they have.
Conferencing platforms like Zoom and Microsoft Teams, were never developed to be classroom tools. Initially, they were created for general video conferencing like meetings and long-distance calls. It was only after the pandemic struck that they started to be appropriated for educational use. Yet, the broadness of their use seems not to have translated as astutely to the specific needs of students as the schools anticipated.  On being asked about her experience with using Google Meet, Maryam Mirza reiterates, "There is less interaction with the teaching staff which I find difficult because I have found it is a lot harder to find help."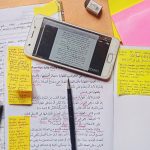 Mental and physical capabilities have taken a strain when using such tools, many experiencing the phenomena of 'Zoom fatigue,' the feeling that online classrooms tend to cause more exhaustion in people than participation, leading them to be less focused and cooperative overall.
When asked if Zoom and online classes had changed her learning experience for the better, a third-year Chemistry student from Sheffield Hallam University, Khalisah Jan, commented: "I don't think it is for the better. We are losing valuable experiences from not being in a lab environment and gaining those skills."
But While Many Students Voice Frustration with Zoom, Exam Proctoring Has Been Carrying Out Practices of Which Many Are Unaware
At least with video conferencing, students have the option to turn their webcam or microphone off if they want to. Such autonomy is not available in exam proctoring. Under Covid-19, many schools and standardized testing agencies have engaged online exam proctors. These companies–like ProctorU, PSI, and Proctorio–monitor students while they take important tests.
In December of 2020, the Electronic Privacy Information Center (EPIC) filed a complaint to the District of Columbia, alleging that five leading providers in exam proctoring services were involved in 'unfair and deceptive' trade practices in violation with the D.C. Consumer Protection Procedures Act (DCCPPA). The services, Proctorio, ProctorU, Respondus, Examity and Honorlock, have been accused of excessively collecting students' biometric and other personal data whilst also relying on unreliable and biased AI analysis to detect alleged cheating.
8:43 PM

This video from Proctorio's YouTube channel shows how the Abnormal Eye Movement function works. This is the one that will show you, beyond a doubt, the emotional harm you are doing to students by using this technology.https://t.co/Wu5pWQlMCi

— Ian Linkletter (@Linkletter) August 25, 2020
An April 2020 poll by the education technology organization Educause indicated 54% of higher education institutions had adopted "online proctoring" services.
These proctoring services are employed by institutions to monitor students during tests to decrease the chance of cheating. Some say this is a form of 'academic surveillance.' According to the Surveillance Technology Oversight Project (STOP), a watchdog organization, stakeholders have not made a clear case for why enhanced tracking software is needed for students during exam. (Research indicates, according to STOP, that learners cheat less on online tests.) They also carry with them significant downsides.
Though many students and educators have taken a stand against this type of administrative surveillance, signing petitions and open letters to universities and the government alike, many institutions have stayed wilful in their use of these programs, arguing that surveillance is necessary when exams are not being taken in the conventional setting of tightly invigilated exam halls.
Over 400 universities use Proctorio, which has monitored over 16 million exams in 2020, 10 million more than it did the year prior. 
"All these things are kind of predicated on a relationship where academic dishonesty is rampant," notes Bill Fitzgerald, a privacy expert who focuses on education technologies, according to Vox, "and the only thing stopping more academic dishonesty is more surveillance via for-profit tech."
Even with this argument of integrity, many proctoring providers have routinely failed in safeguarding the information they collect from students.
Proctortrack, a proctoring provider to institutions including the Massachusetts Institute of Technology (MIT), Georgia Tech, and Rutgers University, was found to have been negligent in its data security practices. This error leaked a number of videos of students taking exams, facial recognition data, and contact information to unauthorized employees of the company. The leak was so serious that criminals outside of Proctortrack were also able to access the data as well.
The software leak at Proctortrack exposed the names and email addresses of over 150.
The code "was a ticking time bomb," said Patrick Jackson, the chief technology officer for the cybersecurity firm Disconnect, who, on behalf of Consumer Reports, analyzed Proctortrack's leaked source code.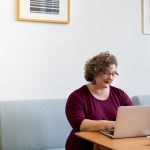 In the midst of the pandemic, students are required by their courses to download secure browsers from Proctorio or Proctortrack to take a test. They are given the ultimatum of either exposing their privacy and personal data or not partaking in the assessment at all.
Besides privacy and data breaches, AI biases have also been found to be a recurring problem with proctoring software. 
In November, U.S. law student Areeb Khan was stopped from signing in to his New York State practice bar exam because the proctor platform, Exemplify, could not register his dark skin tone. It took him days of back and forth with customer service to allow him to sign in.
There have been numerous cases of students who have faced similar biases and feelings of intrusion. In speaking to eLearning Inside about using exam proctoring technology and surveillance, many wished to remain anonymous.
"Although, there should be no judgement regarding accessing notes throughout the exam, the fact that someone may look at my recording and see me looking up a lot of information makes me nervous about what they will think," said one student currently completing their second year of veterinary medicine at the University of Surrey, and who wished to remain anonymous. They are using the proctoring service provided by Seattle-based software company Panopto, to carry out their exams. "There has been concern regarding privacy as there is no evidence of who is going to see the footage and there isn't an option to refuse," the student continued.
More people are starting to become aware of the growing strong-hold exam proctoring has on education. Last December, digital rights organization Fight for the Future unveiled an open letter signed by 2000 parents calling for publisher McGraw-Hill to end its partnership with Proctorio. The publisher is aiming to expand proctoring app surveillance beyond test-taking and into regular homework activities.
Fight for the Future has been campaigning against the use of facial recognition software by universities and the U.S. government at large. This recent campaign calls to question why students are being forced to "surrender their civil rights" to "complete their education," as the open letter points out. The concern with these proctoring programs is that many universities are employing them without the input of their students.
With this back-drop, many higher education students have felt the use of such programs only compounds their feeling of isolation and disconnect, as the technology they use has not supported them individually in the transition to remote learning.
Various Factors Have Combined to Make Remote Learning an Experience Beyond Zooming with One's Teacher
"It is difficult to keep track of where you are at in your studies with so little direct contact," said another student who is currently completing her final year in pathology at the University of Cambridge and wishes to remain anonymous. "I am very concerned over the safety of using these applications in reference to them having access to my camera and potentially my data. In fact, the use of this software is making me more anxious than the actual examinations."
As it stands, the online proctoring market is projected to be worth around $10 billion dollars by 2026, while the video conferencing market which is projected to be worth $10.92 billion dollars by 2027. 
Despite the ethical problems such technology holds, it has only accelerated in growth due to the coronavirus pandemic and institutions' over-reliance on it to perform as a substitute to in-person teaching. As it seems to be working on the behalf of educational bodies, some students wonder if they have ceased to be the priority at their institution.
Featured Image: Compare Fibre, Amvia.