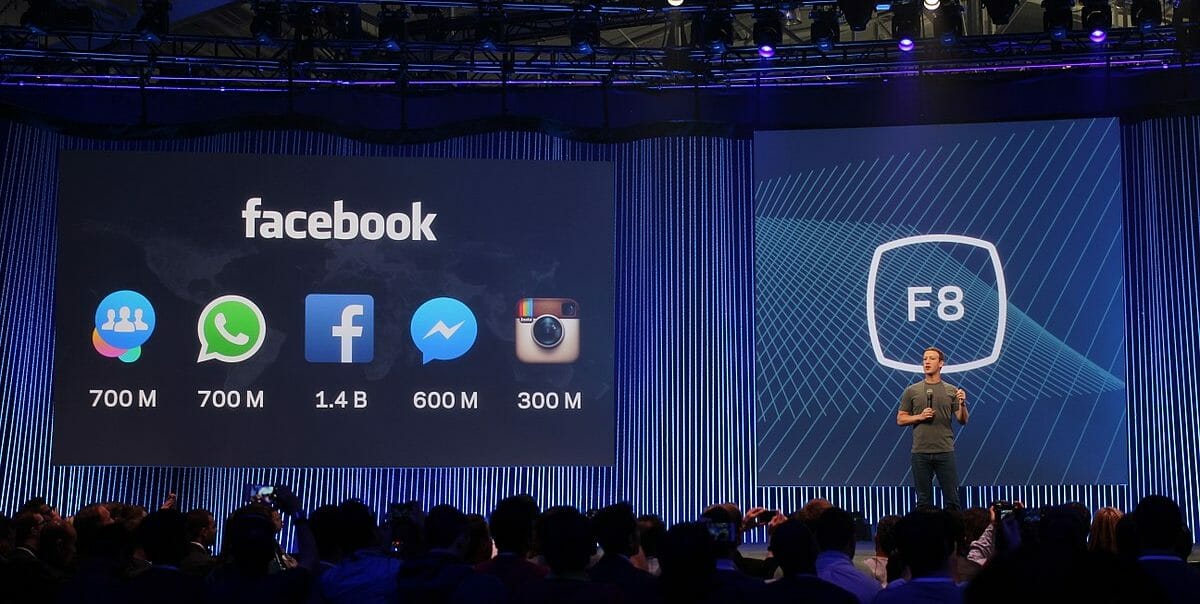 Learn with Facebook: Can it Fill the Digital Skills Gap?
March 11, 2019
Last fall an article in Forbes highlighted how workers who want to stay ahead of the employment curve must take the personal initiative to update their skills through constant learning. After all, the "half-life" of job skills has dropped from 30 years back in the 1980s to a mere five years as of 2014, and might be even less these days. People looking for opportunities to boost their digital skillsets now have a wide variety of options, including the new Learn with Facebook eLearning initiative. Its developers hope to train 1 million people and small businesses in digital skills by 2020. Will this Facebook training initiative make a significant dent in the growing digital skills gap?
The Growing Digital Skills Gap: Facebook Training Initiative has Launched
A study by the Korn Ferry Institute says the industries facing the biggest challenges include the following, with estimates of growing world-wide worker shortages through 2030:
Financial and business services: 10.7 million workers short
Technology, Media, and Telecommunications: 4.3 million workers short
Manufacturing: 7.9 million workers short
In the technology, media, and telecommunications industry, the specific problem is the lack of relevant digital skills. Companies are struggling to keep up with digitization, with 54% of companies reporting problems in filling positions with properly-skilled workers.
In a paper by Capgemini Digital Transformation Institute and LinkedIn, digital skills are categorized as "soft" skills or "hard" skills. Soft digital skills include things like customer centricity, comfort with ambiguity, a digital-first mentality, passion for learning, collaboration, data-driven decision making, organizational dexterity, entrepreneurial mindset, and change management. Hard digital skills include a wider range of focused talent in areas such as cybersecurity, cloud computing, analytics, web development, mobile app design and development, data science, big data, master data management, and so on. Notice how many of the hard digital skills are data-related. In light of the growing digital skills gap, Facebook announced its ambitious goal to boost the digital and social media skills of 1 million business owners and other people – for free.
Learn with Facebook Training Initiative: Can it Make a Dent?
The June 2018 announcement that Learn with Facebook would launch in the fall included a bold vision of what it would do:
This platform will provide access to new digital skills training for people across skill levels and interests; whether you're a student wanting to learn digital marketing skills, a job seeker wanting to bolster your CV, a seasoned professional looking to retrain, or a budding entrepreneur wanting to turn an idea into a reality, we'll have tools available to help you reach your goals.
Four months after its November 2018 launch, what is included so far on the Learn with Facebook training initiative? There are four courses, each with multiple lessons:
Digital Marketing: Get Started

Discover social media marketing (11 mins)

Pick the perfect social platform (6 mins)

Grow a thriving community (7 mins)

Get digital with customer support (6 mins)
Digital Marketing: Go Further

Manage your content marketing (8 mins)

Unlock the power of digital storytelling (9 mins)

Maximize your marketing with analytics (8 mins)

Get familiar with the value of coding (8 mins)
Your Career: Getting Hired

Boost your resume (8 mins)

Ace your interview (6 mins)
Your Career: Excel At Work

Practice your problem solving (7 mins)

Become an effective team player (9 mins)

Re-think the way you learn (8 mins)
It's hard to imagine how only 13 lessons for a grand total of 101 minutes of eLearning could bridge the digital skills gap. Granted, this is only the initial set of offerings in the Facebook training initiative, but will victory be declared if a million people take these courses? To have a real impact on the digital skills gap by 2020, Facebook will need to scale their efforts rapidly with more diverse offerings. The current slate of lessons is little more than a rather light introduction for each area, with an unsurprisingly heavy dose of using social media platforms like Facebook and Instagram (owned by Facebook).
By contrast, LinkedIn bought online learning company Lynda back in 2015 and soon rebranded it to LinkedIn Learning. It now has more than 13,000 courses and is also forging partnerships for third-party content from such players as Harvard Business Publishing. This makes the Learn with Facebook training initiative seem paltry by comparison. Then again, LinkedIn Learning isn't free. A monthly subscription costs $29.99/month (first month is a free trial) while their annual option runs $24.99/month.
Learn with Facebook was launched in other global markets before the US, including Germany (May 2018), France (May 2018), and India (November 2017). Facebook hasn't said what the plans are for additional market launches.
Featured Image: Maurizio Pesce, Wikimedia Commons.