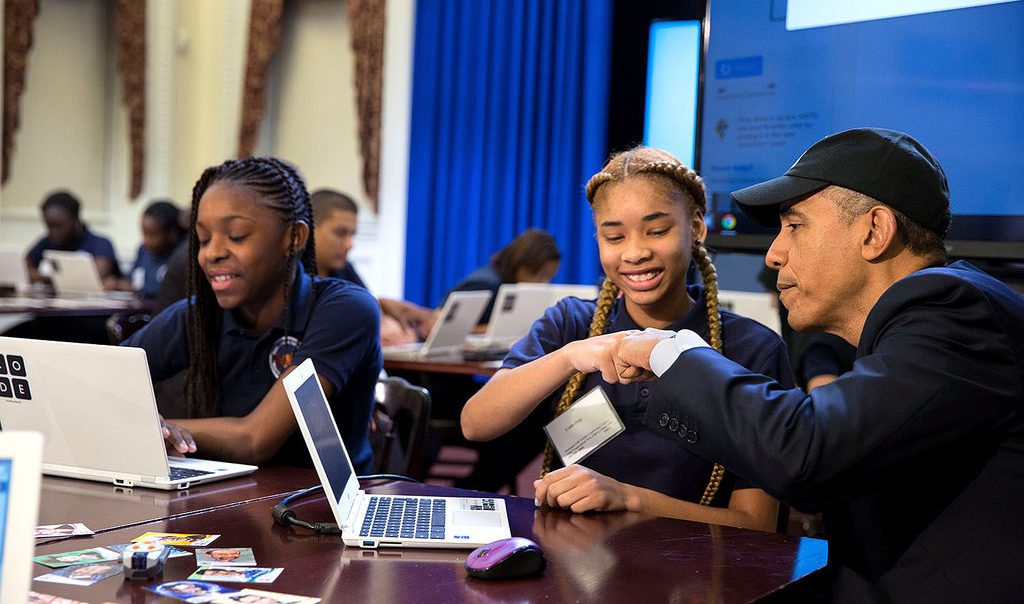 Just 45% of U.S. High Schools Offer Computer Science Education, While Gender and Racial Achievement Gaps Persist
September 11, 2019
Calls to address skills gaps in the tech industry still populate media coverage. But only 45% of U.S. high schools currently offer computer science classes. While others struggle to combat the gender disparity in tech, evidence indicates that girls show an equal interest and motivation in computer science if they're able to take a course in high school. These are a few of the findings of the 2019 State of Computer Science Education report. It was compiled in a joint effort by Code.org, the Expanding Computing Education Pathways Alliance, and the Computer Science Teachers Association and released on September 11.
While coding bootcamps have continued to expand and even become part of institutions of higher education, the Code.org Advocacy Coalition has been working to increase computer science in K-12 education since 2013. To do so, they provide nine policy recommendations to states. These range from "Define computer science and establish rigorous K–12 computer science standards" to "Require that all secondary schools offer computer science with appropriate implementation timelines."
State Policy Tends to Correlate with the Availability of-, and Equity in, Computer Science
According to the latest report, all 50 states now have at least one of these policies in place, and five—Nevada, Maryland, Arkansas, Idaho, and Indiana—have adopted all nine.
That's a big deal in their view. The participating organizations have found that, as more public policy supports computer science education, more women and learners of color are taking the computer science AP exam.
The number of American students taking the AP computer science A or the computer science principles exam in general has shot through the roof. Fewer than 100,000 took the exam in 2017, according to the report. A year later, 130,904 did so. While this remains far below more popular exams such as U.S. history and English language and composition, which attract north of 500,000 test takers, the gains are impressive.
According to the report, the percentages of women and people of color taking the exam have also increased. In 2014, 16.7% of AP CS exam takers were women, and just 13% were people of color. Those figures have since surged to 29.3% and 21.9% in 2019, respectively.
While Women Taking the AP Exam Have Made Strong Gains, Students of Color Have Not Come As Far
What's more, states that have adopted the policies advocated for by Code.org tend to have observed higher gains. As the authors of the report write, "The complexity of the K–12 education system and state policy in general means that it is impossible to isolate the effect of a single policy. However, when taken together, the nine policies correlate with a higher number and a greater percentage of female students taking AP computer science."
"Every young person, no matter where they live, deserves the opportunity to learn 21st century skills," said Brad Smith, President of Microsoft, in a statement. "While it is encouraging that the gender gap is narrowing, we need to ensure that more women and people of all backgrounds have greater access to computer science education. It is critical for state leaders to build on this progress to ensure every student is prepared for the digital economy."
But while the increase in state policy toward CS education appears to have produced results in high schools, the rising tide has not lifted all boats equally. Analysis did not show any correlation between policy and an increase exam taking by students of color.
The above represents just a sliver of the findings in the report. Read the full document here.
Featured image: Former President Barack Obama and high school students participate in the 2014 CS Education Week. Official White House photo.