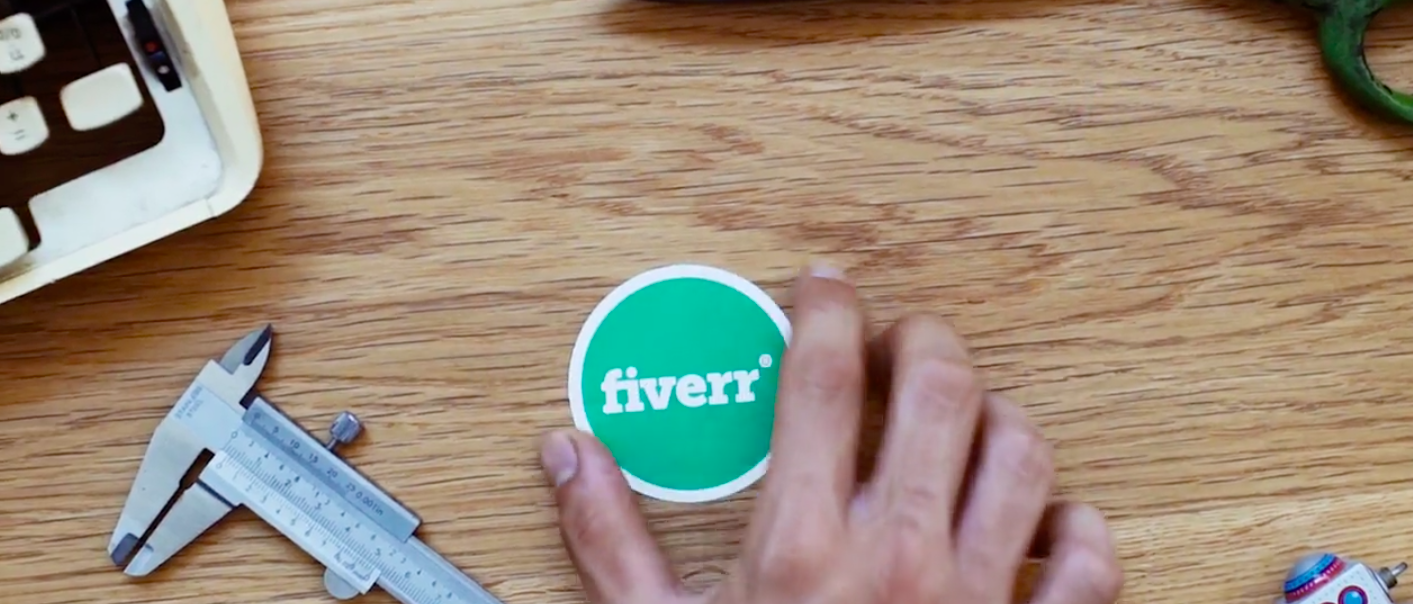 Fiverr Announces Learn, A Suite of Built-In Classes for Freelancers
October 17, 2018
For freelancers today, there's no shortage of online courses available (often for free) regarding skills such as graphic and web design, editing, music production, and writing. But there aren't so many that marry those skills with another crucial tool: freelancing itself. Fiverr, one of the preeminent freelancing platforms, announced on Wednesday the launch of Learn, a suite of online courses to help young or aspiring freelancers excel in the gig economy.
The Rundown on Learn from Fiverr
Learn from Fiverr consists of 20 courses for now. Each is pre-recorded, self-paced, and available on-demand. They fall into one of two different categories: Creative and Digital Marketing. Bundled packages, known as Programs are also available for certain areas. Learners will be tested periodically along the way.
Courses vary and price and average about $20. For instructors, Fiverr has recruited successful freelancers who have landed contracts with the likes of Google, Nike, and Apple. Instruction will be a one-way street for now in terms of student-teacher interaction, but Global Head of Community Brent Messenger says there are plans to change that down the road.
"As of now, there isn't a formal structure for instructor/student interaction, although some instructors have offered to review work from students through social media," Messenger said. "In the future, we're looking at creating a more structured "office hours" functionality."
An Avenue to a Higher Ranking
Freelancers who complete the course will receive badges announcing their credentials. According to Messenger, these badges will improve a freelancer's site ranking. "From the freelancer's perspective," Messenger said, "the increased ranking (along with good standing and a variety of other variables) can drive increased visibility on the marketplace."
Messenger acknowledges there other resources for freelancers online. But as he puts it, Learn from Fiverr offers a few additional bonuses.
"There is a wide range of options available for freelancers when it comes to eLearning, but Learn from Fiverr is the first one that pairs skill development with a direct line to monetizing that skill. In addition to core knowledge, Learn courses will also include freelance-centric content including creating a proper brief for clients, conducting effective market research and delivering the final product."
Considering the dynamic on Fiverr, it might be worth it for the ranking boost. Fiverr ranks freelancers using numerous metrics, such as client reviews, skills, transaction history, and one's 'level' as determined by the platform. As one freelancing Reddit user put it, "you can achieve level one, level two, etc seller status, but if any of your stats slip (you have a buyer cancel an order which reduces your completion, it takes you longer to respond to a message thus increasing your response time, etc), the status you achieved is removed. And sometimes these things are out of your control."
While the gig economy can be difficult to enter and survive in, Messenger says Learn is just another way to support Fiverr users.
"Learn is part of a broader platform of services Fiverr has and will continue to build out for freelancers and businesses to help navigate the freelance economy. We launched a partnership platform called Elevate that provides education and selected partners for services like health insurance, retirement planning, cash flow management, taxes, LLC creation, etc. We acquired a company called AND CO to offer premium SaaS tools to freelancers spanning the entire freelance business toolkit from proposal to payment. When we bought the company, we made all of its services free for anyone in the freelance world, on or off the Fiverr marketplace. In the future, we plan to add more tools, services, and partners to provide more for everyone within the Fiverr community as well as the broader freelance community."
Media courtesy of Fiverr.