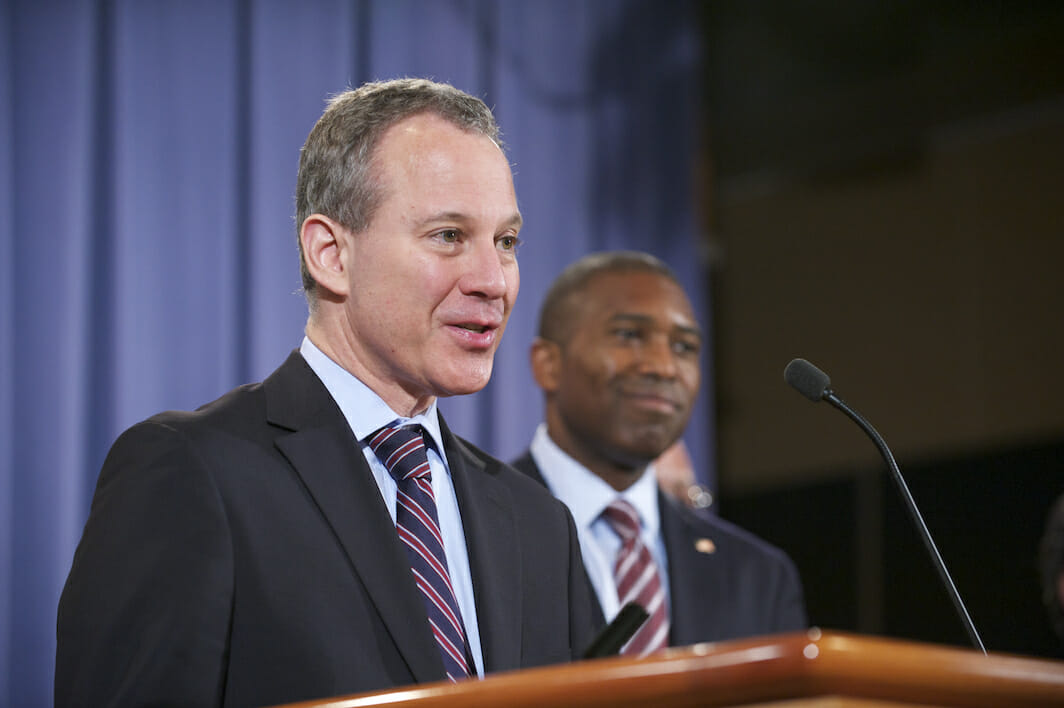 As the Feds Deregulate For-Profit Education, New York Attorney General Eric Schneiderman Keeps Watch
December 26, 2017
Eric Schneiderman, New York State's Attorney General, has made news recently for promising to lead a multistate lawsuit against the Trump administration for repealing the doctrine of net neutrality.
This is not, however, the first time he has made headlines. Within days of assuming his current office in 2010, Schneiderman launched an effort to weed out taxpayer fraud and create a "Taxpayer Protection Unit" for his state. He has gone after banks for fraud in illegal foreclosure practices. He has also gone after DraftKings and FanDuel—two daily fantasy sport leagues—for allowing illegal gambling.
Schneiderman has also proven an effective regulator in a different field: for-profit education.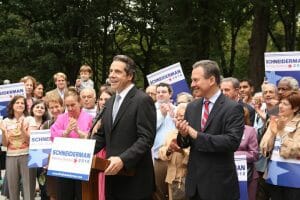 The Backstory of For-Profit Education
Throughout the first decade of the 21st century, businesses made huge inroads into American for-profit education. Their biggest source of income, furthermore, were American taxpayers. In 2010, regulators in the Obama administration found that federal student loans were disproportionately going toward for-profit universities.
According to a Department of Education release, "Students at for-profit institutions represent 11 percent of all higher education students, 26 percent of all student loans and 43 percent of all loan defaulters. The median federal student loan debt carried by students earning associate degrees at for-profit institutions was $14,000, while the majority of students at community colleges do not borrow. More than a quarter of for-profit institutions receive 80 percent of their revenues from taxpayer financed federal student aid."
As a result, the administration put in place several mandates for for-profits. Institutions were forced to faithfully report the employment and salaries of their graduates. They were forbidden from incentivizing enrollment for their recruiters. And among other stipulations, they were mandated to faithfully advertise their offerings.
For-profits across the country took a huge hit. Two massive players—ITT Technical Institute and Corinthian Colleges—closed altogether. Many other institutions, like Phoenix University, closed dozens of campus location. In February of this year, Apollo Group (Phoenix University's parent company) was sold to Apollo Global Management, a distressed asset management firm infamous for flipping Hostess Brands for 13 times what they paid.
Regulations Do Not Always Mean Reality
But despite regulations, predatory for-profits still conducted business as usual. One notorious example of this was Trump University. The business that advertised to students that it would teach them the real estate practices of Donald Trump instead was found prey on the marginalized and elderly, relentlessly upselling enrollees at every opportunity.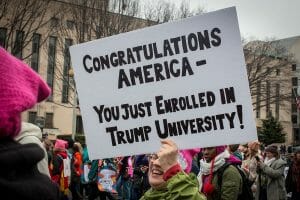 That's where Eric Schneiderman comes in. In 2013, his team filed a lawsuit against Trump University in which the least egregious charge was operating without a license. Schneiderman's petition to the New York Supreme Court is worth reading in full, but from the beginning, it's easy to get a sense of just how bad Trump University was: "Respondents engaged in a widespread marketing campaing for Trump University both in New York and across the country to lure prospective students to a free 90-minute seminar that served as a sales pitch for a three-day seminar costing $1495—but this three-day seminar was itself an upsell to increasingly costly "Trump Elite" packages starting at around $10,500 and ending with what was supposed to be a year-long personal mentorship programs at a cost of $35,000."
Instructors were supposed to be successful real-estate salespeople, handpicked by Donald Trump himself. None of them were handpicked and many had followed Trump's business strategy of going bankrupt before coming to TU. Donald Trump's business partner, Michael Sexton oversaw day-to-day operations while Trump himself personally approved his strategies and misleading advertising. "Through their deceptive and unlawful practices, respondents intentionally misled over 5000 individuals nationwide, including over 600 New Yorkers despite repeated warnings from the New York State Education Department. In the end, Trump University made $40 million in revenue.
Coding Bootcamps
While Schneiderman's lawsuit concluded with a $25 million settlement this year, his office has not stopped in their efforts to regulate for-profit educators.
This fall, that effort brought them into strange and new territory. In October, Schneiderman's office announced they had settled with The Flatiron School, a New York-based coding bootcamp, for $375,000 for, again, operating without a license and improperly advertising the success of their graduates. As we reported at the time, this news is highly ironic: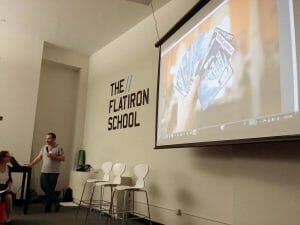 The Flatiron School had, before the settlement, prided themselves in their accountability and unbiased reporting of their graduates' success. They were the first coding boot camp to release a credible report back in 2014. In 2015, they collaborated with "Coder-in-Chief" former President Barack Obama to agree on a metric to assess their efficacy.
"With our 2017 online and NYC reports," the company announced before the settlement, "we continue to be the only school to fully abide by these standards for transparency."
In retrospect, the move by Schneiderman's office seems to send a warning to the wide array of online educators currently operating in the U.S.: at the very least, everyone needs a license.
While Schneiderman's target of choice might have sent a somewhat tone-deaf message, his moves should be welcomed by American learners. As his state government has worked to relentlessly enforce regulation in for-profit education, the Trump administration has done all it can to deregulate. This summer, Secretary of Education Betsy DeVos rolled back the Obama-era protections that mandated schools report their graduates' employment success and faithfully advertise. DeVos' efforts to protect against fraud are almost laughable. To lead her office's anti-fraud team, she appointed Julian Schmoke Jr. a former dean of DeVry University. This same for-profit institution settled with the FTC last year to the tune of $100 million for misrepresenting graduate success rates.