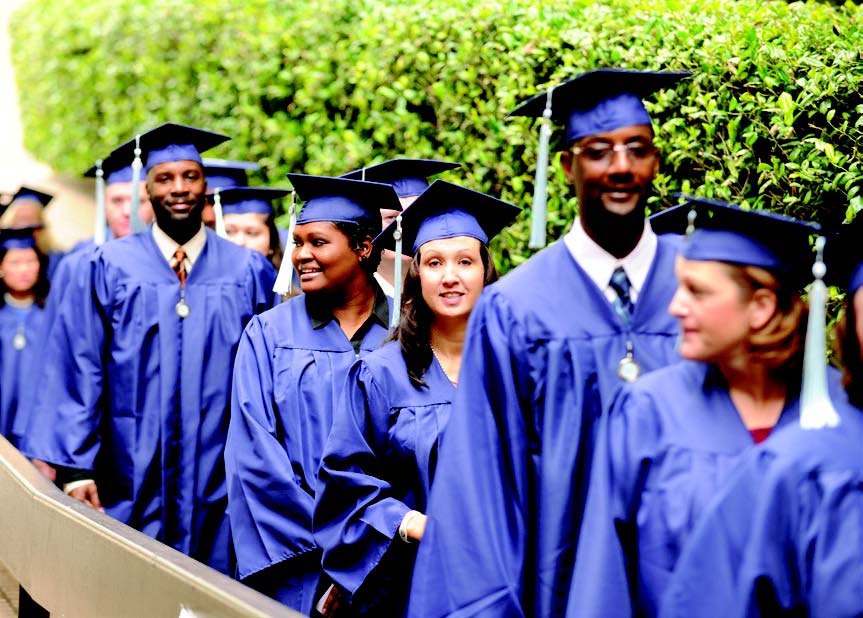 How Western Governors University is Changing Higher Education
October 17, 2017
Over the past decade, Western Governors University (WGU) has grown at a pace faster than nearly any other postsecondary institution. Indeed, in recent years, many of WGU programs have reported over 30% growth annually. In many respects, WGU's growth is not a surprise. As an online institution, WGU attracts students in all 50 states, though its biggest markets are still in California, Texas, Washington, and Utah. If WGU has yet to reach into some of the nation's other large markets, including New York State, it has much to do with the university's accreditation status. Indeed, despite the university's growth, the status of its programs continues to be question by some authorities, including the U.S. Department of Education, which recently concluded that WGU owes back millions of dollars in federal education subsidies.
Western Governors University's Mandate
Describing itself as a "university without boundaries," WGU is a not-for-profit online university. The idea for WGU emerged from a bipartisan meeting of the Western Governors Association in 1995. At the time, the Western Governors collectively saw the need for an online university. The result was WGU–a university that would use competencies rather than "seat time" to measure student outcomes and focus on providing students with an education that is responsive to employment and societal needs, cost-effectiveness, and delivered online. Over two decades later, WGU serves over 85000 students across the United States.
Changing Higher Education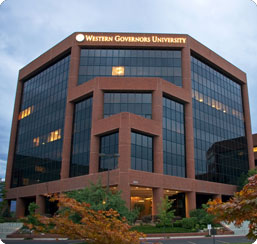 WGU has primarily gained a solid reputation for its commitment to competency-based education. In essence, the approach enables students to move through course materials on their own time and at their own pace. This makes the model ideal for busy adult leaners who are returning to school to retrain. Unfortunately, competency-based education continues to receive a somewhat mixed reception from the federal government.
On the one hand, there is evidence that the U.S. Department of Education recognizes the value of competency-based education. On their website, they emphasize that competency-based education, "creates flexibility, allows students to progress as they demonstrate mastery of academic content, regardless of time, place, or pace of learning. Competency-based strategies provide flexibility in the way that credit can be earned or awarded, and provide students with personalized learning opportunities…This type of learning leads to better student engagement because the content is relevant to each student and tailored to their unique needs. It also leads to better student outcomes because the pace of learning is customized to each student." On the other hand, the U.S. Department of Education appears to remain wary of competency-based education. Indeed, as a recent Inspector General report carried out by the U.S. Department of Education concluded, WGU's approach, while innovative, is not necessarily in compliance with federal government standards. Indeed, the report concludes that WGU is not eligible for federal student-aid programs.
Funding Controversies and Accreditation
According to the recently released federal audit, at least 37,899 of the university's 61,180 regular students (or 62%) took one or more courses that failed to meet federal standards in the 2013-14 award year and an estimated 69 of the 102 courses required by WGU's three largest programs failed to meet federal standards. But given the U.S. Department of Education's apparent enthusiasm for competency-based education, on what account does WGU not meet the bar?
An article published in the Chronicle of Higher Education in late September outlined the WGU regulatory discrepancy as follows: "In a traditional college, professors play a number of roles: developing the curriculum, teaching classes, evaluating students' work, and mentoring students. Western Governors has disaggregated those roles such that the faculty member assessing students' work and the faculty member mentoring a student could be two different people. The whole model is designed to provide lots of faculty interaction to a group of students who may need extra support to succeed in college." While this may sound beneficial, the problem is ultimately about faculty and specifically, who counts as a faculty member. Implied in the allegations is the assumption that students are not in fact being taught by qualified faculty, or at least not in the way they would be a traditional institution.
Whether WGU is forced to pay back an estimated $700 million in federal aid is yet to be seen. What's clear  is that WGU has discovered a new and successful model of higher education that has gained popularity with students, especially adult learners, nationwide. While WGU may not survive the federal government's current audit, there is no question that it has already offered evidence of the value of an online competency-based education.