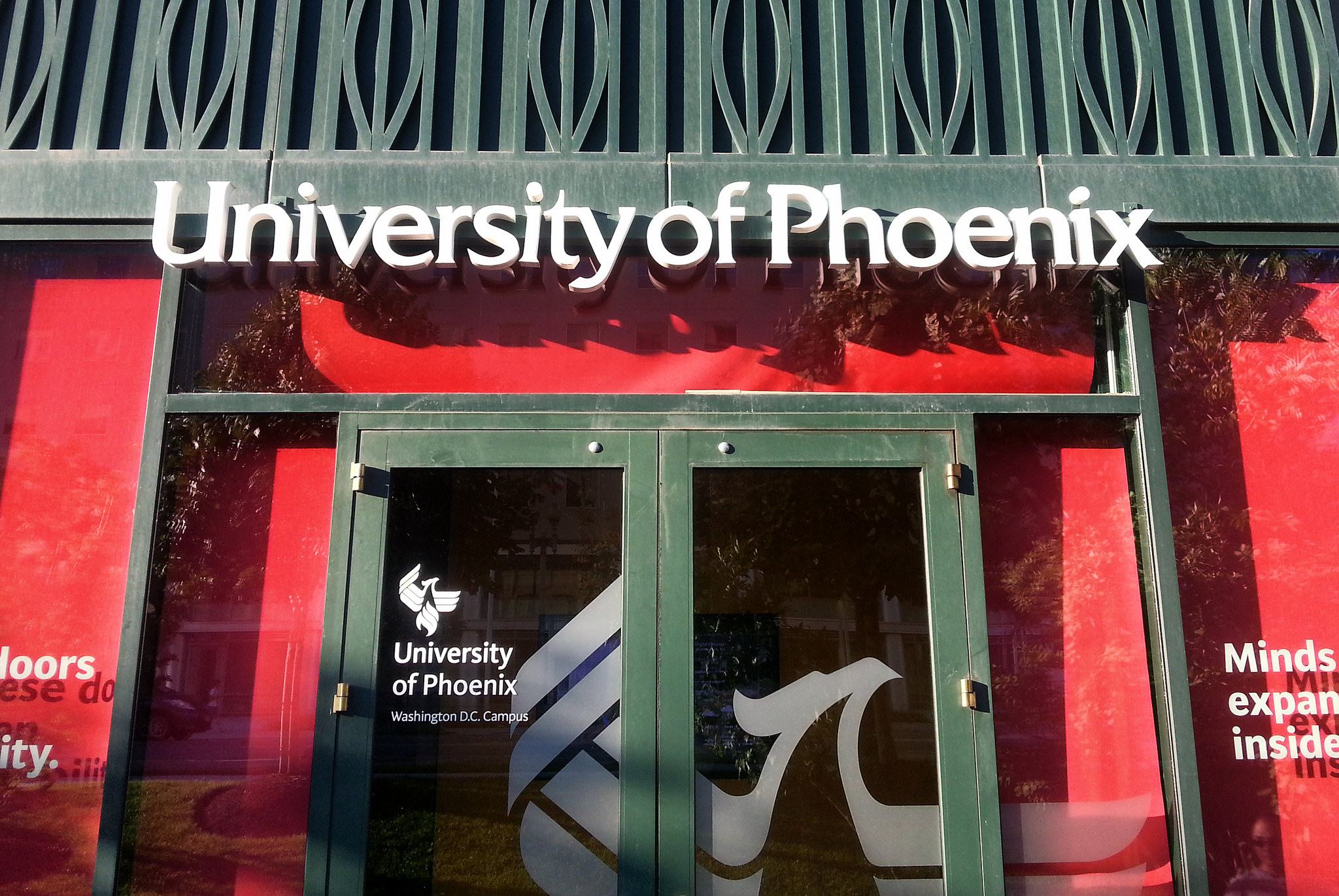 Meet Apollo Global Management, the Biggest For-Profit Education Group in the World
October 18, 2017
Back in 2013, the future looked bleak at academic publisher McGraw-Hill. They'd been around for over a century, but with the advent of digital technology, more and more course material was moving online.
While they'd been the top dog in the academic publishing just a few years before, they agreed to a $2.4 bn buyout deal with Apollo Global Management, a private equity firm.
Soon after, David Levin was named CEO. He was given a simple mission: salvage this 20th century relic and turn it into a viable enterprise. In the coming years, he, along with software developers in charge of the company's digital platform, began a process that was less a pivot and more a wide, sweeping left turn.
They began to focus much more on digital technology, software, and academic resources that schools could use in the internet age.
"Textbook publishing is built on two pillars: content and a transactional sales model," Levin explained to the Association for Talent Development. "That's the model that has powered publishing from Gutenberg until about three or four years ago. But with software, there is a need for change. So in sales, we're moving toward skill sets that are about long-term relationships and a culture of customer success as opposed to transactional selling."
As of May this year, the revamped McGraw-Hill has spent $700 on digital product development and acquisitions.
Capitalizing on underperformance
It marked a big change for McGraw-Hill, but for Apollo, it was business as usual. The group specializes in buying distressed companies for low sums and revamping them. It was the company that—along with Metropolous & Co.—acquired the bankrupt snack manufacturer Hostess Brands in 2013 for $186 m in cash, according to the New York Times.
When they sold it three years later, the agreement valued the company at $2.3 bn, 13 times what they paid for it in the first place.  The company then employed only 1,200 people. When it filed bankruptcy in 2012, that number had been 8,000.
Ebbs and flows in eLearning
If Apollo Global Management had merely acquired McGraw-Hill, they would be of little interest to the eLearning industry. But in February 2017, they bought out the biggest for-profit education provider in the world.
The entity was known as the Apollo Education Group and had no previous ties with Apollo Global Management. Their flagship brand was the University of Phoenix, which offered its first online course in 1989.
Much like the MOOCs and Nanodegrees of today, the University of Phoenix's classes took in huge numbers because they were cheap and available from anywhere with an internet connection. There were also few restrictions for admission; students required only a high school diploma, GED, or equivalent certification to get in.
As the Apollo Education Group grew, they began to expand internationally. In the last fifteen years, they had acquired numerous for-profit education providers all over the world, such as BPP Holdings, a British business management vocational school founded in 1976 and Open Colleges, an Australian company that began as a snail mail distance-learning vocational program in 1910.
Apollo Education Group's biggest asset, however, was always the University of Phoenix. At its height in 2011, it enrolled 500,000 students and boasted a market capitalization of $5.36 bn.
But then the decline began. When MOOCs exploded around 2012-2013, the University of Phoenix and Apollo's other educators lost a lot of business to providers who wanted to teach people for free.
Enrolled shrank to just 139,000 in 2016.
There's always a bigger fish
Apollo Global Management, along with other private investors and groups acquired the Apollo Education Group for $1.1 bn. No longer publicly traded, its operations are now kept under wraps. Its owners have begun to groom it with the same brush they use for all their distressed assets.
In September, the University of Phoenix announced it would be closing 20 different campuses around the country. In March, Western International University—another former asset of the Apollo Group—shut its doors completely.
In the efforts to turn the education group's former holdings lean, Apollo Global hasn't just targeted the in-person facets of for-profit education. The Iron Yard, a South Carolina coding bootcamp announced they would also be closing last July.
Here's the takeaway: most online education news focuses on edtech, development projects, mobile learning, and other ways the digital age is transforming education. But a significant portion of the for-profit education market is currently a single private equity firm's underperforming asset.
Significant competitors, such as Udacity, Coursera, and the Shaw Academy, are growing companies, and they're currently valued at a similar, or lower price than what the Apollo Education Group went for back in February after years of decline.
It's unclear whether Apollo Global's treatment of its for-profit education providers will turn into Twinkie's style success or operate more like McGraw-Hill, but so far, the evidence firmly suggests the former.