Effective Strategies that Can Help You Learn a Language at Home
February 17, 2021
Learning a second (or third) language besides your mother tongue always earns you extra points on your resume. Being able to communicate in more than one language is a skill that most of us would like to have. However, with the kind of rushed lives we live, it becomes challenging to attend classes to learn a foreign language. We are either too caught up with our household chores and work life, or find taking up professional courses a tad expensive.
However, that does not mean you have to swallow your desires to learn a new language. There are several ways you can learn a different language if you put your mind to it. We list below a few effective ways in which you can learn a language from the comforts of your home and without having to dip into your savings.
Come Up with a Strategy
It is important for you to understand that learning a different language takes time, effort, and dedication. And if you have to do it on your own without any professional help, the amount of effort you put in must only be amplified. Therefore, the first thing that you must do is come up with a strategy for your language learning endeavor.
Having a strategy to learn a language gives you complete control over the process and leaves you feeling empowered. For instance, you might want to learn the essential phrases, words and expressions in a language before getting into the linguistic and grammatical technicalities. Using language exchange apps, you can easily get a grasp on the basics of the language before getting into its details. Therefore, have a strategy in place and take the reins of learning a language in your control.
Work Your Way through the Levels
Language learning is fun, but they can be daunting as well. Languages are beautiful, and there are millions of words with more than one meaning. Therefore, you need to have patience and work your way through the levels. Start with the basics and learn the meanings of the most basic words at first. Practice each level with utmost dedication.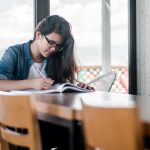 Since you do not have a trainer who could guide you through the levels, you need to take care of this aspect yourself. Once you have mastered the beginner's level, you can proceed to the next level. Take the self-examinations to see how much you score. Do not feel disheartened if you get a low score. It only means that you have to pay more attention to the level and retake the test again.
Strive for Fluency
This step might be a tad difficult, especially if you are learning a language at home and all on your own. Mastering the art of speaking the language you are learning can be quite challenging without a trainer. Therefore, what you must do is listen to podcasts, watch movies, and try listening to native speakers. You can then practice speaking the language on your own at home. You can also use various language apps, some of which are free to master speaking the language. These apps have a built-in speech recognition feature that helps you learn the correct pronunciation of the words.
You must also remember that enunciation forms an integral part of speaking. Therefore, pay attention to that part as well. As we already mentioned, mastering the art of speaking a language at home can be cumbersome without a trainer. Therefore, you have to pay close attention to the podcasts you listen to and the movies you watch to learn the correct way of speaking.
Review What You Have Learned
A crucial part of learning a language is to review what you have learned so far. Trying to learn a language at home and without any external help might sometimes become too overwhelming. You might have learned a lot on your own, which may become difficult to remember and recall.
Therefore, it is necessary that you review what you have learned so far and keep revising your lessons. Make a timetable and stick to the same. This way, you shall be able to make progress with your lessons and also brush up on all that you have learned.
Summing Up
Learning a language at home can be fun if you know how to go about the process. These days there are several language learning apps and websites that are designed to help people learn a language at home without having to pay a significant amount.
You can check those sites and apps and follow the aforementioned tips to master a language. In a nutshell, come up with a strategy, stick to a routine and work your ways up the levels so that you can learn a language quickly and as easily as possible.
Featured Image: Conor Luddy, Unsplash.