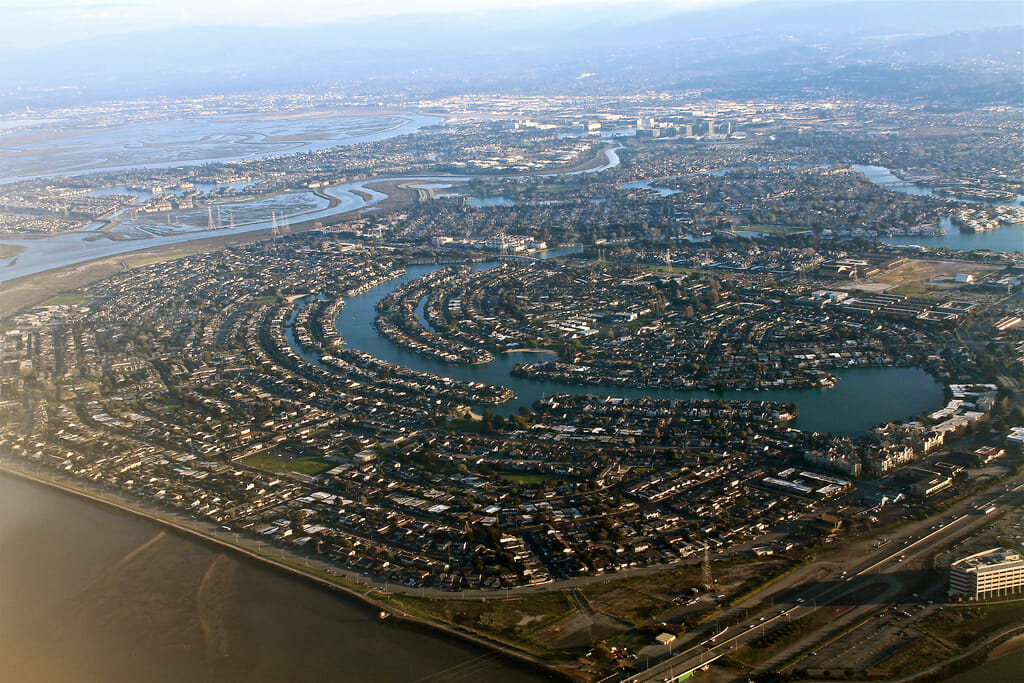 EdTech and Investing Outside the Valley: A Conversation with Christopher Nyren
October 28, 2017
Christopher Nyren is the founder of Educated Ventures, an EdTech advisory and seed investment firm. In an advisory capacity, the company has worked with All Campus, Orbis Education, Wellspring Worldwide, and others. Regarding their own investments, Educated Ventures "strictly invest in those segments of the education industry where we possess significant domain knowledge and experience and typically in our targeted geographies (east of Silicon Valley, west of New York)."
Henry Kronk: Tell me a little bit more about your background.
Christopher Nyren: I have spent most of my 15+ year career in education, starting at Credit Suisse in 2000 where, as a young analyst, I got to help out on some of the education and Edtech deals run out of Wall Street's leading education banking team (excluding the team at ML/Think which ultimately formed GSV).
While getting my MBA at Wharton, one of my many internships was for a private equity fund that still remains a core investor in education and then after graduation, I rejoined a CS colleague who become CEO of Apollo Group (University of Phoenix), where I was a founding member of their global strategy and corporate development team and led $750 million of acquisitions and investments.
As Phoenix started to fall under regulatory, legislative and public scrutiny, I had to find a new gig.  Thankfully, this gave me the chance to reorient myself around more student outcomes-focused, tech-based education solutions through my firm, Educated Ventures.  Over the last six years, I have helped raise and invest over $90 million in Edtech start-ups as well as advise a number of leading education companies in their strategic evaluations of new markets, acquisitions or sales.  To be clear, 99% of that $90 million has come from institutional investors, so I am always hoping to connect with new investors interested in investing in education.
HK: Why target startups of a specific size and location? With a specific range of investment amounts?
CN: Educated Ventures has no "policy" – I don't even have a fund, but just invest out of the humble savings and income from my consulting work.  I try to create further impact on top of my core focus on educational outcomes, by also focusing on entrepreneurs from overlooked markets. Over half of my companies are based in the Midwest or South and half led by female or racial minority founders.  But more important still, these are markets that tend to be more capital efficient and led by industry experienced founders, key factors to success in education.
HK: In 2015, you argued that "the business models favored by Silicon Valley investors and entrepreneurs run counter to the demands of education." Have you experienced any glaring examples of this firsthand?
CN: My 2014 blog post "The EdTech Failings of Silicon Valley" was a summary of such failures, describing 10 edtech bombs from the 2000 dotCom bubble.  In another 2014 post on "Learning from EdTech's Most Active Investors and Investments" I noted the tell-tale sign of cross-over Silicon Valley investors to flag a dozen contemporary "over-hyped" start-ups.
While one of those start-ups has generated phenomenal returns (2U, not coincidentally based in DC), most of the others have now failed (Kno, Grockit/Learnist), walk among us today as zombies (Knewton, Edmodo) or are so overvalued, they can not possibly grow into their valuations even in some mythical IPO plans.  Udactiy might ultimately find a good home with its strategic investor Bertelsmann, but Coursera's near unicorn valuation could not be rationalized by any acquirer in education, even 2U (whose recent rich GetSmarter acquisition was actually struck at an "accretive" multiple given GetSmarter makes real revenue).
Perhaps the lofty valuations afforded to the online English learning platforms in China (VipKids, 51Talk, iTutor) will create a path to exit for the Silicon Valley funded language learning start-ups (Open English, DuoLingo), but Chinese strategics are pretty shrewd when it comes to deal making (see NetDragon's acquisitions of Promethean and JumptStart) … well at least when they're not chasing unicorns with their captive offshore money (see TAL's investments in Knewton and Minerva).
In another 2015 post–"Why Education Does Not Need Marc Andreessen"–I noted a few current bubbles of particular exuberance such as Content Marketplaces and School to Home Communications (the later of which has spawned such over-hyped Silicon Valley darlings as Edmodo, Remind and ClassDojo, none of which are likely generate attractive returns for investors).  These guys are not going to monetize field trips.  But who knows, perhaps Facebook will want to buy Remind to extend their messaging empire into the classroom and its younger demographics and perhaps Remind's investors can convincingly argue to their friends that it merits WhatsApp-like valuation metrics.
HK: We reported recently on a failed government-created counter-terrorism app/online education initiative that went down in flames. If Valley control over edtech is a problem, do you have a solution?
CN: I suppose Alt School would be another interesting example in the making.  We have both Silicon Valley's penchant to proselytize its ill fitting tech accelerator business practices with its foundations and family office pushes for school reform as innovation.  It's telling the company's cap table includes everyone from Silicon Valley family office's Emerson Collective, Omidyar Network, and Zuckerberg Education to leading VCs like Founders Fund and Andreessen Horowitz.
But look, my old blog posts (which I stopped writing) are not directed against "Valley control," as you phrase it.  I have no interest in parading up and down Sand Hill Road wearing a sandwich board, tin hat and bullhorn castigating Silicon Valley for peddling influence in our classrooms.
My issue here is just about bad business practices that don't work given how our education system actually functions.  This is wasting billions of dollars of well meaning capital that could otherwise be productively deployed to help education companies that actually do work.  My fear is that, as in 2002, Silicon Valley hot money will abandon the education sector, leaving a lot of schools in the lurch.  Ultimately, the peculiarities of education require founders to bootstrap as long as humanly possible, as I wrote about December 2014 in "Some Kindly Midwestern Advice on Scaling in K-12 Education".
This interview has actually inspired me to publish a new piece I will title "A Bridge to Nowhere: Debunking Silicon Valley Models in K-12 Education."  Stay tuned over at Educelerate.com.