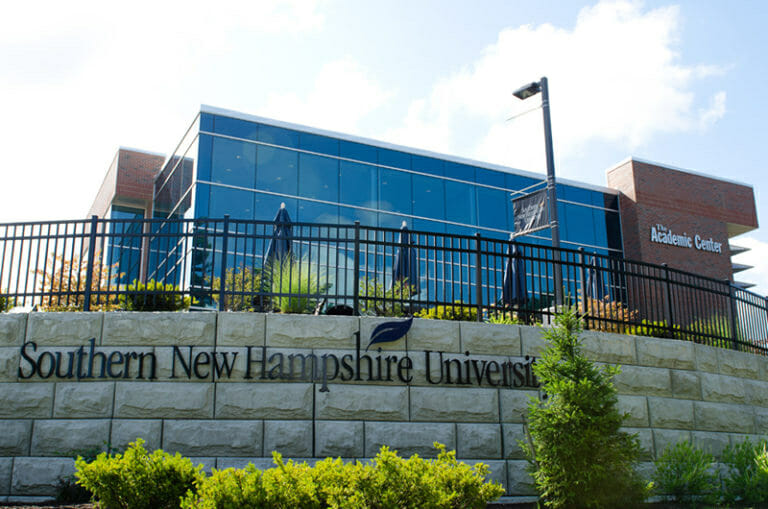 Dreamers Offered Access to Online Courses at Southern New Hampshire University
March 25, 2018
In early March, Southern New Hampshire University (SNHU), in collaboration with The Shapiro Foundation and TheDream.US, announced plans to offer 1,000 DACA students full scholarships to enroll in an associate and bachelor's degree programs. Dreamers who pursue the program will have access to both Southern New Hampshire University's on-campus and extensive online program offerings.
Dreamers Pursuing College Degrees
At this time, there are an estimated 690,000 DACA students who can't access federal funds to attend college or university. SNHU's new initiative will enable DACA students, who may otherwise lack the resources to pay tuition, to pursue degrees at no cost and to do so in a flexible remote format as required. Paul LeBlanc, Southern New Hampshire University's University President, is excited to be spearheading this new initiative: "As an institution of higher education, we are in the business of hope. We have hundreds of thousands of young people who have known no country but the US, but that are denied the financial support that gives them access to higher education. As a society, we can't afford to squander their talent and drive. Among them might be the next brilliant scientist, general, community leader, inventor, or entrepreneur. We must give them the tools to realize their potential."
Southern New Hampshire University Will Work with Community Partners
Community-based partners, including Match Beyond in Massachusetts and IDEA-U in Texas, will also play a critical role in SNHU's new initiative. As several studies have concluded, competency-based education programs work best when combined with the support of engaged community partners who can supplementary services from advising to employment counseling. This approach is already being used in SNHU's refugee program, but for a variety of reasons, the university has decided to adopt it as a model for their new initiative for Dreamers.
Praise for the New Program
Ed Shapiro, a Trustee with The Shapiro Foundation, maintains, "The American Dream must be open to Dreamers." He adds, "We have been long-time supporters of Match Beyond and [have] come to appreciate the power of Southern New Hampshire University's competency-based education program. Recently, we have been working with the SNHU team on its global refugee expansion plan and are excited to now be able to extend this opportunity to 1,000 Dreamers."
Danny Rivera, Director of Coach Development and Community Engagement at Match Beyond, represents another partner in Southern New Hampshire University's new program. Rivera emphasizes,  "This initiative is a unique opportunity for DACA students, many of whom have to work full-time to make ends meet, to earn college degrees. These degrees will be a catalyst for change in their lives. We're excited for the opportunity to work closely with these students and help them achieve their goals."
Don Graham, Co-Founder of TheDream.US, emphasizes that SNHU's online programs are especially important for Dreamers given that many of them have responsibilities that far exceed those of the average U.S. born college-age student:  "Through this partnership with SNHU, we will be able to serve the many DREAMers who do not have the option of attending a traditional on-campus college. These DREAMers work, have families, and simply do not have the resources nor flexibility to adjust their lives to a traditional college calendar. And yet, they want nothing more than to get a college education so they can better support themselves, their families, and their communities."
Of course, what's next for Dreamers still remains highly uncertain. At present, a showdown between the Republicans and Democrats is holding Dreamers and their futures hostage. While there is some hope that Dreamers may still be offered a pathway to citizenship, their futures are now contingent on what our elected representatives decide to do next. At least for now, Dreamers have another viable way to pursue a college degree in the United States.