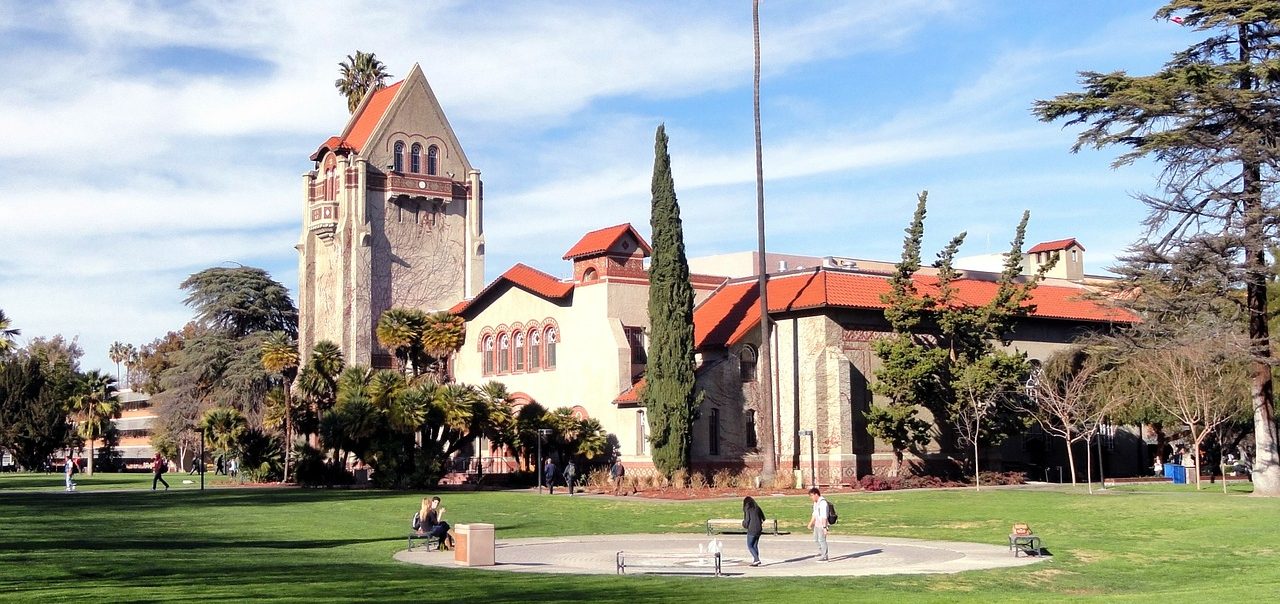 CSU System Expands OER Initiative with panOpen
October 21, 2019
On October 15, the California State University system announced that it was taking steps to expand its open educational resource (OER) offerings to its student body that numbers almost 500,000. To do this, CSU, through their Affordable Learning Solutions (AL$) initiative, has contracted with panOpen, an OER services and authoring platform.
For years now, educators have seen huge promise in OER. Instead of assigning textbooks authored by private publishers, OER allow professors to offer educational content to their classes that has been released with a creative commons copyright. This allows them to pick and choose what they want for a course, customize it, and offer it to their students for either the cost of printing, or free if they access it online.
CSU Has Invested in OER for Years Via Their Affordable Learning Solutions Initiative
But going with OER also presents its own unique challenges. Instead of an off-the-shelf product, professors must compile and vet the information they present to their students. They need to ensure everything is up-to-date and put it together in a way that students can access.
While there are numerous free OER platforms in existence, many third parties like panOpen have begun to create platforms that aid in OER creation. These often compile existing OER, provide authoring tools, offer LMS integrations, and more.
"panOpen provides an effective combination of flexibility, support, and cost, to maximize learning outcomes for students and pedagogical satisfaction for instructors," said Dr. Gaithri A. Fernando, Professor and Chair, Department of Psychology, California State University, Los Angeles, in a statement. "Using the customized panOpen text, instructors are able to track the time students spend on reading the material; they adjusted their pedagogical techniques to increase that time, and with it, student success in the course."
OER created via panOpen is currently being used across the entire CSU LA psychology department, and further adoption is expected.
Besides panOpen, the California State University System Has Many Other OER Irons in the Fire
CSU's AL$ initiative launched in 2017 and has worked in various capacities to lower the cost of course content for students. The AL$ maintains the Multimedia Educational Resources for Learning and Online Teaching (MERLOT) database. MERLOT is already one of the go-to OER databases both for CSU faculty and those at other institutions.
CSU also operates the California Open Online Library for Education (COOL4ED). This library also offers OER, but confines its scope to the 52 most popular general education courses offered on CSU campuses.
By limiting scope, COOL4ED can get around some of the challenges OER presents, like keeping information up to date. OpenStax, an initiative from Rice University, takes a similar approach.
In other words, contracting with panOpen represents just another push to make OER more usable and accessible.
"As the use of OER grows among individual faculty adopters and across whole systems, the multiplier effect of this content becomes ever more apparent," said panOpen founder and CEO Dr. Brian Jacobs, in a statement. "Freed from the constraints of the commercial copyright, faculty can collaborate, innovate, and build on each other's work regardless of institutional affiliation or institutionally-restricted technologies. We are thrilled to support AL$'s mission to lower cost and to improve learning outcomes through the pedagogical innovations that OER fosters."
Featured Image: Pixabay.