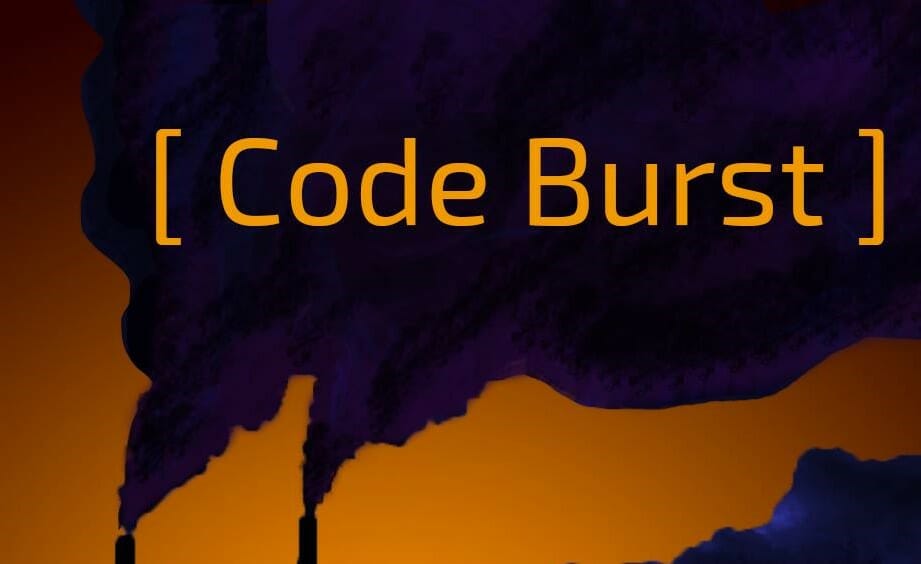 Coming Soon: Code Burst, an Investigative Report on a Free Coding Bootcamp that Seeks to Retrain Ex-Coal Miners
February 28, 2018
Code Burst, a podcast produced in collaboration with CKUT 90.3 FM and eLearning Inside News, will premier on Monday, March 5th. Over several episodes, it will investigate the free coding bootcamp Mined Minds, which seeks to retrain out-of-work coal miners for a job in the tech industry.
In June of last year, Donald Trump convened a technology summit at the White House. Leaders from some of the biggest companies of the world gathered to advise on policy, identify areas for growth, and, unwittingly, provide some serious meme fodder. CEOs Tim Cook (Apple) Satya Nadella (Microsoft) and Jeff Bezos (Amazon) each reiterated what industry leaders have been saying for years: there's a skills gap, we need to teach younger generations to code, and we'll even need to retrain a significant slice of the current American workforce for jobs in tech to allow American companies to continue to grow.
While the tech industry skills gap has long been identified, the American education system hasn't responded effectively. In fact, it's not just the tech industry. A recent survey conducted by Strada and Gallup found that, "While 96% of chief academic officers of colleges and universities believe that their institutions are very or somewhat effective at preparing students for the workforce, only 11% of business leaders strongly agree."
In other words, there's not just a skills gap, there's an education gap as well.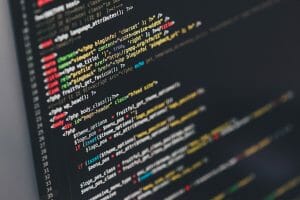 For workers around the world, the promise of the tech industry is kind of like the new American dream. If you train diligently—even for a period as short as a few months—you can gain the skills that will lead to a six-figure salary and a job that won't be replaced by automation.
But where can people go to get this training? Computer science degrees still take four years and are part of an ailing education system. As an alternative, many have begun to turn to coding bootcamps.
The gist of a coding bootcamp is that students take an intensive bootcamp-like course on computer programming. When they graduate, they'll be able to work as web developers, software developers, or in some other role in the tech industry. Institutions like The Flatiron School or Hack Reactor charge around the ticket price of a 2018 Toyota Corolla and bring learners from zero to employable full stack software engineer in a matter of weeks.
Most coding bootcamps are for-profit businesses and, like many past and future for-profit educators, a good many have defrauded their students. Most will claim that a certain strikingly high percentage of their graduates obtain high-paying jobs within months of completing the course. The San Francisco Chronicle reported on this subject at length in 2016 how these figures are often manipulated or downright cherry-picked.
Enter Free Coding Bootcamps
More recently, certain groups have begun to offer their coding bootcamp without a for-profit model. They keep the lights on with donations, federal and state grants, by performing contract consultancy work, by charging referral fees to their employers, and through many other strategies.
Code Burst will focus on one of these coding bootcamps.
Mined Minds has made a considerable splash in seeking to retrain ex-coal miners and other underemployed workers in the Appalachian region of the U.S. They offer their coding bootcamp for free and include the potential to hire their graduates on for a paid internship in which they conduct consulting work. Their model seems like it could have an incredible effect on any community.
But that's not the whole story. Many ex-learners who took the Mined Minds program have expressed discontent with the organization, saying that they made big promises and then failed to deliver. Others have even filed a class-action lawsuit against them on charges of fraud, breach of contract, and breach of fiduciary duty.
Besides their consultancy contracts, Mined Minds has received significant financial support from federal and state agencies.
The case of Mined Minds is, in one sense, very specific. But it can also act as an example for any community in the world. Because if the federal government, the state governments, and the education system of one of the most developed countries in the world can't figure out how to retrain a workforce, then that job will go to businesses and communities. And if they can't do it, who will?
Tune in to CKUT 90.3 FM on Mondays at 11:30, stream it live from their site, or subscribe on Apple Podcasts.
CKUT 90.3 FM
CKUT is a non-profit, campus-community radio station based at McGill University. CKUT provides alternative music, news and spoken word programming to the city of Montreal and surrounding areas, 24 hours a day, 365 days a year.
As a campus/community radio station, CKUT's mandate is to provide an essential service to those in the Montreal community whose needs are not met by mainstream commercial radio. CKUT functions not only as an alternative to the status quo, but also as a viable community resource.