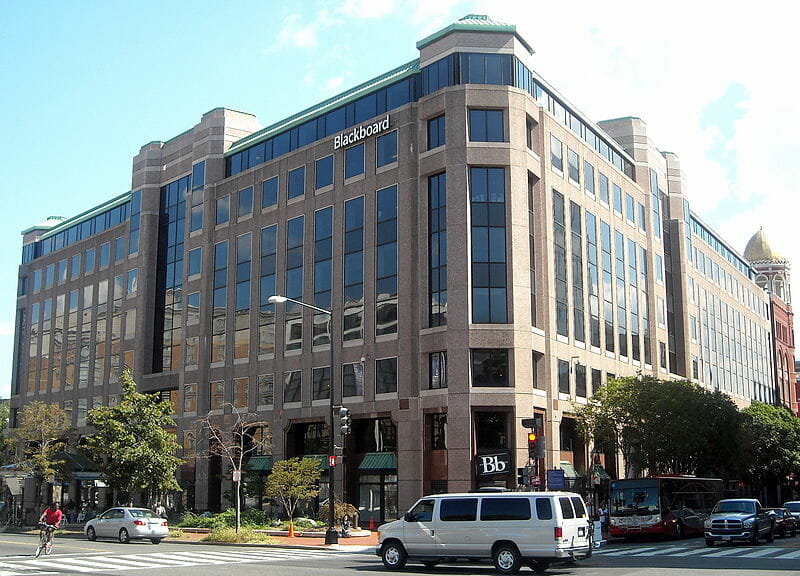 Blackboard Inc. Sells Off Transact, Leaving Blackboard Mobile Credentials Behind
March 14, 2019
Last June, Blackboard Inc., one of the largest learning management system (LMS) companies in the world, announced that it was launching a new service: Blackboard Mobile Credentials. Blackboard Mobile Credentials were technically launched by Blackboard Transact, an arm of Blackboard Inc. focused on offering campus-based transaction processing solutions. Not even a year after the rollout of Blackboard Mobile Credentials, however, Blackboard Inc. has announced that it is selling Transact. While this may reflect the fact that Blackboard Mobile Credentials has not gained as much traction as hoped, most analysts believe the sale is another sign of Blackboard Inc.'s ongoing financial troubles.
Blackboard Transact's On-Campus Digital Solutions
Blackboard Mobile Credentials were announced in June 2018. In a press release issued at the time of the announcement, the company said that it would soon be "enhancing the student ID card experience with the ability to add a student ID to Wallet on iPhone and Apple Watch." While primarily promoted as a way to facilitate cashless transactions on campus, in reality, Blackboard Mobile Credentials were never just about making it easier for students to buy water or chips without taking a debit card. A key part of Blackboard Mobile Credentials was automatic attendance tracking. While automatically tracking where students are at any moment may raise concerns for students, some university officials were eager to sign up for the new service and did. Early adopters included Duke University, the University of Alabama, and University of Oklahoma.
Reasons Given for the Sell-Off
In a news release issued on March 7, Blackboard Inc. stated that it was selling off Blackboard Transact and with it, all its related campus digital solutions, including Blackboard Mobile Credentials. The reason given was simple: The sale will enable Blackboard Inc. to remain focused on delivering its teaching and learning portfolio of solutions, which have been the core of its business for over 20 years. In the March 7 news release, Blackboard Chairman, CEO and President Bill Ballhaus stated, "This strategic move allows for the continued simplification of our business. Most importantly, it allows us to accelerate innovation in our teaching and learning platform, delivering unique value to our clients to drive learner engagement, improve academic effectiveness, and provide education insights."
Blackboard Transact CEO David Marr, who will continue to lead Transact after the sale closes, was upbeat about the sale and indicated that Transact will continue, but not under the Blackboard Inc. label. "I am proud of the success Transact has experienced over the past eighteen years as a part of the Blackboard family," said Marr. Mass added, "We believe our future is bright and are thrilled to partner with Reverence Capital as we continue to deliver the most innovative solutions for integrated payments, campus commerce and engagement, and security management."
The deal is anticipated to close during the second quarter of 2019. Moving forward, Transact will be owned by Reverence Capital Partners, LP. Milton Berlinski, a managing partner at Reverence, said, "Transact's objective to provide mission-critical integrated solutions has fostered a strong culture of product innovation and client focus. We are looking forward to supporting the Transact team as the company moves toward its next phase of growth and development." 
Despite Blackboard Inc's claims that the sale is about remaining focused on what they do best, few onlookers are buying Blackboard Inc's official story. As widely reported last year, Blackboard Inc's debt has been rising and its subscription base for its LMS, specifically in the United States, has been declining in recent years. Read through this lens, the Transact sale is more likely an attempt to keep the company afloat as it responds to its shrinking base and growing competition from other LMS providers, such as Instructure's Canvas.
Image: Blackboard Inc. headquarters at 650 Massachusetts Ave NW, Washington, DC. (by AgnosticPreachersKid via Wiki Commons).