APLU Launches Unprecedented Initiative Among Public Universities
November 21, 2018
On a Saturday earlier this month, the Association of Public and Land-Grant Universities (APLU) brought together representatives from 130 institutions in the same room. Previously, they had worked together to group the universities into clusters of four to 12. These clusters will spend the next five years minimum working to increase access to college, boost retention, close the achievement gap, and ensure that more Americans are earning degrees. Known as the Powered by Publics: Scaling Student Success initiative, it marks an unprecedented collaboration among public American institutions.
According to Executive Director of APLU's Center for Public University Transformation Shari Garmise, the initiative has been a long time coming. It was the brainchild of APLU President Peter McPherson. "He wanted to drive our work towards a common set of goals," Garmise said.
But at the same time, Powered by Publics marks an extension of much work that was already ongoing at the APLU.
"It's something we've been doing for years. But most efforts centered around specific initiatives," Garmise said. "So we had one group working on math teaching and learning, we have another working on the advances in completion of grants … We've been doing this for a while. Student success is on everyone's agenda and we're in a place where we need to, as a sector and as an association, really drive it forward but we need to do it in a collaborative way."
Clusters have been decided based on numerous factors. Some came together based on their shared geographic location. Others gathered around specific themes. Others still found common ground with other attributes of setting, like serving a rural vs. urban population.
"As you can imagine it was quite a comprehensive process," Garmise said. "What we did was we literally talk to every institution that was willing to be involved and we got some sense from them as to either which types of institutions they want to work with, or which themes they want to work on. From there we used that data as a way to set organizational options and then we passed the clusters to each group to make sure they're comfortable with what it would look like. For the most part almost all of them were."
In the coming weeks, clusters of institutions will begin to decide which topics and issues they will take on. From there, they will design specific interventions which they hope they will address the issues at hand. Cluster members will share data and results as they emerge. Some years down the line, hopefully their findings will inform best practices and policy for public universities.
Adapting to a Changing Educational Landscape
As the private sector has already demonstrated, the ways in which Americans learn and pursue higher education has begun to drastically change. More individuals juggle education with other pursuits and responsibilities, like an existing, job, family, and more.
Garmise points out that, five years ago, many individuals seeking to improve retention, access, and achievement in higher education were known as something like 'Vice Provost of Academic Affairs.' Now, the same people doing this work have terms like 'student success' or 'innovation' in their titles.
"That's a switch," Garmise said. "The need to meet transparent goals are on completion and achievement gaps has really been put in the public eye."
In a certain view, American public institutions have been doing ok over the past 50 years. Academic achievement and degree attainment has risen steadily since the 1940s. But on the international stage, the U.S. has not kept up with the rest of the world. Though it topped international degree completion rates in the '90s, the U.S. has since dropped in and out of the top 10. As of 2018, Americans are 6th in the world.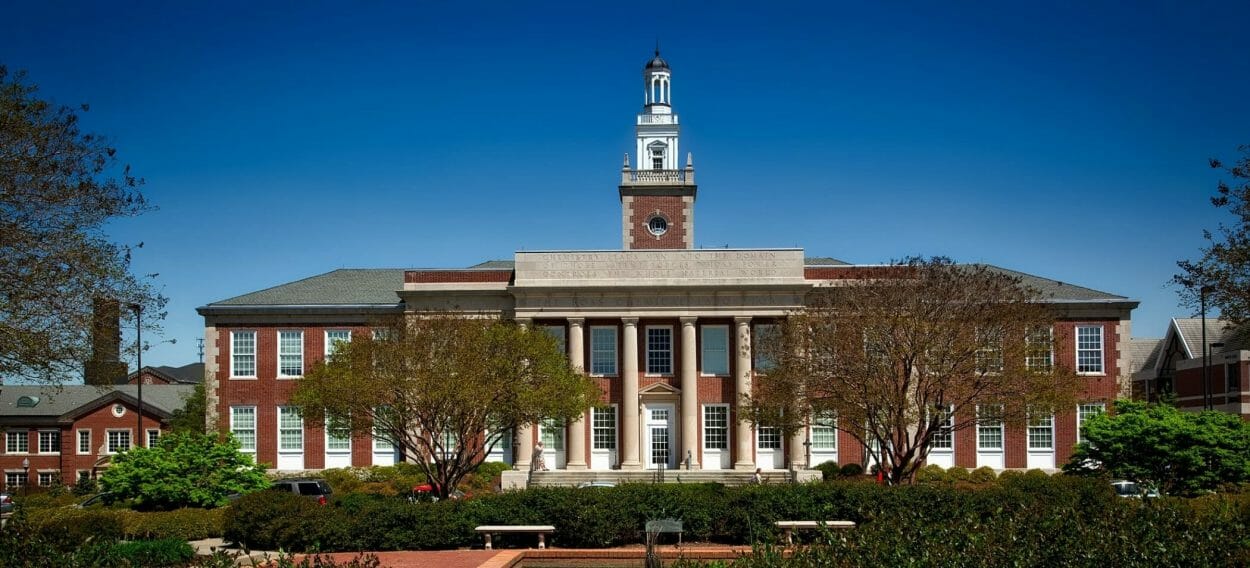 "We still need to do better," Garmise said. "There are two sides to that. One is the more national need-based. If you're looking at the way jobs are changing, you're looking at where the jobs are evolving, if you're looking at the need for technology, the need for higher level skills out in the workplace seems to be growing not shrinking. So we are not keeping up with need necessarily. The second piece is we need to do better at graduating people. There is still a disconnect between how many people start and how many people finish. Considering both drivers, this matters a lot."
In addition, much can hide behind national averages.
"A big part of this is also about who gets a degree," said APLU Assistant Director of Public Affairs Mike Brost. "If you look nationally, the share of students from the lowest income quintile are much less likely to earn a degree than the highest or those in the middle. A big part of this will be making sure historically disadvantaged students have not only access to college but the support they need to complete a degree and go on to earn all the benefits that come with one."
And there are numerous other factors to account for.
"We also recognize the changes that have to take place within an institution as the demographics change and the student needs change," Garmise said. "Many universities now need to educate more adult students and, as we look to the future, re-educate and re-skill professionals in ways that we are still unclear on as a society."
Powered by Publics Timeline
Within about a year and a half, Garmise and Brost expect individual clusters will begin to share preliminary results. Robust conclusions, however, will take much longer. To look at metrics like degree attainment, it will take a minimum of 4 years. Many learners take much longer to graduate, and most studies look at graduation rates within a 4-6 year period.
"One thing we're asking ourselves is if this works as well as expected will this become a regular part of how APLU works?" Garmise said. "We might find a way of working with our institutions through more of a marvelous framework."
Within that span of time, Garmise and Brost hope that public universities will begin to figure out how to adapt to modern times. 
"There has long been a focus on increasing college access," Brost said. "Our institutions have played a key role in that effort. Student populations have been changing for some time and those students have a different set of needs from the students a few years ago. So our institutions feel they need to not only increase student access but the number of students who go on to reach the finish line and earn a degree."
"Part of what we're doing is to facilitate the redesign," Garmise said. "Public universities were built for a different time but doesn't mean they're not still true to their purpose. We want to adapt to changing times and changing needs. You see the same thing if you look at K-12. The nature of the education system and delivery is changing. Our post-secondary would naturally change too."
"We are excited. It was a great kickoff meeting and there is a lot of momentum. People are really committed to this work. Finding ways to help accelerate what they're doing and support that that alone has already done some good."
Featured Image: Parker Gibbons, Unsplash.