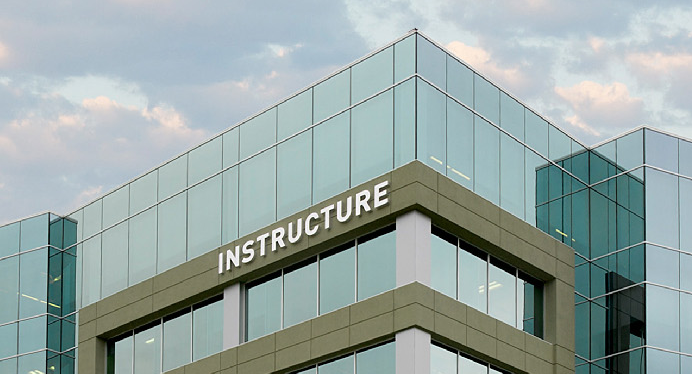 Instructure Reports 30% Year-Over-Year Revenue Growth
July 31, 2018
On July 30th, Instructure announced its 2nd quarter financial results, and there was a lot of welcome news.  In many respects, Instructure had a very strong 2nd quarter, largely due to increased customer adoptions of its products both domestically and internationally. However, despite all of the company's good news, there are indications that many investors remain on the fence about whether Instructure stock offers a solid short- or long-term investment.
Instructure Celebrates Growing Customer Adoptions and Revenues
As Instructure CEO Josh Coates stated in a press release issued on July 30, "We delivered solid second quarter results with 30% year-over-year revenue growth." Coates further noted, "Customer adoption for both Canvas and Bridge was strong during the quarter as we surpassed 4,000 customers across 70 countries."
As widely reported earlier this month, customer adoption is especially strong for Instructure's LMS, Canvas, which has finally surpassed its competitor Blackboard Learning, at least at the postsecondary level in North America. On this front, Cornell University's decision to switch over to Canvas certainly helped. Cornell will use the Canvas LMS to reach its 22,000 students. Technology-focused Arizona State University also decided to adopt Canvas for its 90,000 students and faculty. On the K-12 side of the market, Collier County Public Schools in Florida will now be using Canvas and Arc for its 48,000 K-12 students and educators. Internationally, Canvas also made gains in the 2nd quarter. The University of Toronto has selected Canvas for its 80,000 students. Overseas, two large Norwegian school districts will also adopt Canvas.
Bridge, a platform comprise of several apps, including Learn, Perform and Practice, and Arc, has also been gaining new adoptees. In the 2nd quarter, Global Radio, Europe's largest radio company with 25 million listeners signed on. In addition, Bacardi MARTINI adopted Bridge Learn to improve employee engagement and development among its workforce, which includes more than 5,000 employees around the world. Other recent Bridge adopters include Holiday Retirement and Cox Automotive, the owner of Autotrader.com and Kelley Blue Book.
Instructure is Optimistic, Investors Still Skeptical
Moving forward, Instructure anticipates strong 3rd quarter growth. By the end of the 3rd quarter, on September 30, 2018, the company expects to report revenue of approximately $53 to $54 million. By the end of the year, they expect revenues to go as high as $209.5 million, exceeding previous predictions.
While this should confirm that Instructure stock is  a safe bet for investors, not all financial analysts and investors appear to agree. In fact, in July, amid all of the company's good news about customer adoptions and revenue growth, the company's stock actually fell. In the end, Instructure experienced a quarterly loss of $0.24 per share. While it is difficult to say for certain why investors remain skeptical, the most obvious concern is that the company, which has seen huge growth of the past three years, is about to plateau and investors are waiting to see how the company will scale as it matures.
Despite the slip in share prices, Instructure's leadership team continues to express considerable optimism. At their July 30th press conference, Steven Kaminsky, Instructure's Chief Financial Officer, told reporters, "We're very happy with the results for the quarter and so we feel very comfortable with where the business is that and how it's doing." Kaminsky added that the company is especially optimistic that it will continue to grow by increasingly bring multiple products (e.g., both Canvas and Bridge) to single clients. As Kaminsky explained, "We are starting to see traction in the combo deals, selling multiple products into one client." He expects this trend to continue between 2019 to 2021.