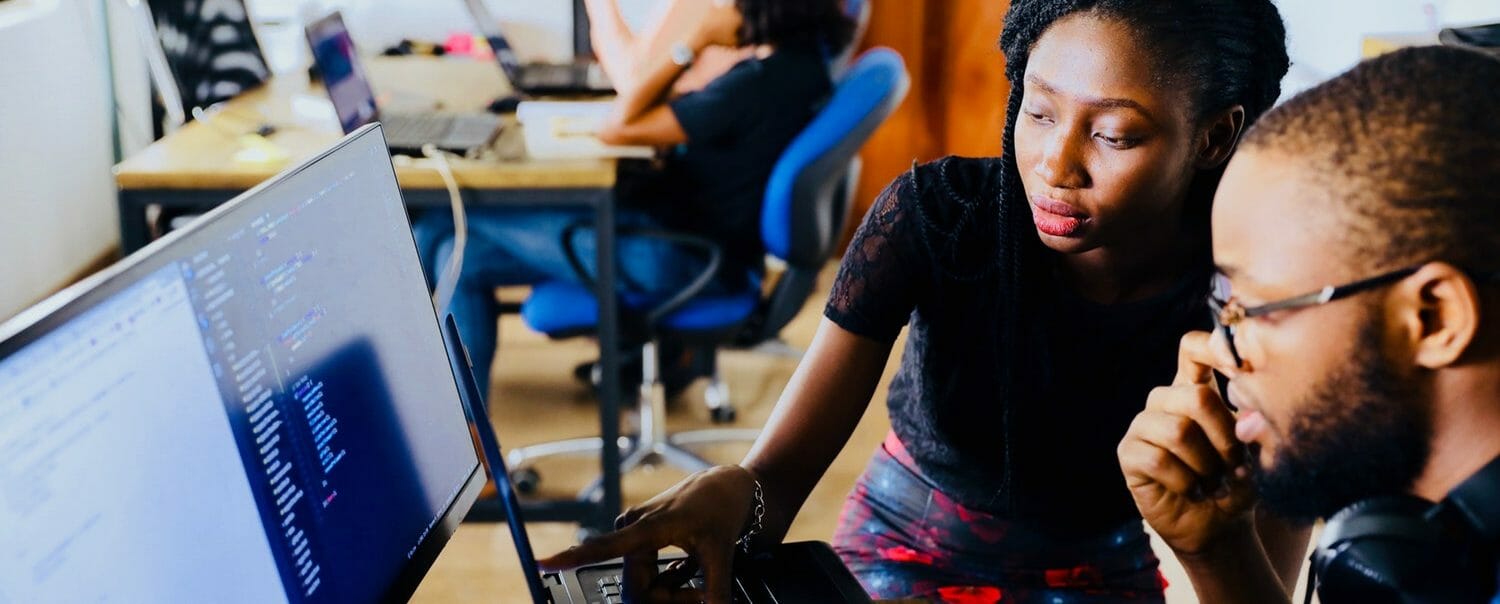 A Young Nigerian Tech Entrepreneur Shares His Insights on Africa's Growing Edtech Scene
February 11, 2019
Since 2013, the number of active internet users in Nigeria has nearly doubled. As more people have gone online, the country has also seen a surge of interest in edtech solutions. Unlike many edtech providers in countries where internet use is already well established, however, Nigerian providers still need to cater to users with varying levels of internet connectivity. To find out more about Nigeria's emerging edtech scene and the challenges providers continue to face, eLearning Inside recently talked to one of Nigeria's youngest edtech entrepreneurs and founder of Prepup, Elvis Chidera.
Chidera is an engineer at Careem, a ride-hailing company serving the Middle East.  Chidera, who is just 19, originally taught himself to code on a Nokia 2690. In addition to working for Careem, Chidera is the founder of Prepup, an exam preparation app for Nigerian students. As a result, he is no stranger to his country's explosive internet growth or the challenges that continue to face tech entrepreneurs in Nigeria and throughout Africa.
Nigeria's Expanding Edtech Scene
Cait Etherington: Lately, we've been reading a lot about Africa's rapidly developing tech scene. What is the tech scene like in Nigeria and how fast is it currently growing
Elvis Chidera: The Nigerian tech ecosystem is growing really fast. Almost every day new startups are launched addressing various local problems. Lagos is currently the heart of the tech ecosystem in Nigeria.
CE: Where and how do young Nigerians acquire skills in tech? Are they training at universities or pursuing alternatives (e.g., coding academies, MOOCs, or are they self-taught)?
EC: Young Nigerians acquire tech skills from various places. Universities are usually the first option. In fact, the number of students pursuing STEM courses has been on the rise in the last few years.

Then, there are alternatives to universities like coding boot camps and coding/technical schools. A company in Nigeria with a very unique approach to this is Andela. They train young Nigerians over four years to be world-class software engineers, pay them, and connect them with international companies. Their approach is great because you get to learn, work with big international companies and because there is no tuition, you don't end up being broke when you graduate.

Finally, there are many Nigerians who started tinkering with computers and electronics at a young age. Their curiosity to build cool projects leads them to the internet where they start learning from various online resources by themselves. This was the path I walked.
On Founding Prepup
CE: Can you tell me a bit about Prepup? What's your company mandate, and why did you start an edtech company?
EC: While preparing for the WAEC exam, which is like the SAT in Nigeria, I looked for a way to make the studying process less painful. Then the only way we could prepare was using traditional methods, like reading a textbook.

I decided to build an app that would help my friends and I study for this exam. After we used it to prepare and ace our exams, I quickly realized this product would be useful to other students who also need to write the exam, so I decided to launch it on the app store.

Our goal is to help high school students prepare effectively and efficiently for common exams written in Africa.
The Search for Investors
CE: Although we're now seeing more investors turning their attention to African startups, so far, the continent hasn't seen as many investor dollars as startups based on other continents. Why do you think that is given the huge demand for online learning and other edtech solutions across Africa?
EC: The tech ecosystem in Nigeria is still relatively young. I think more investors are now seeing the opportunities that exist in this region. For example, more startups from Nigeria are now being invited to participate in the popular Y-Combinator incubator.
But the markets are different in so many ways, and there is a lot of learning and unlearning that needs to be done. I believe we will hit the inflection point once we have a few billion dollar unicorn exits.
Current Challenges
CE: What are the biggest challenges you and your company currently face and what's next for you and for Prepup?
EC: The biggest challenges we face are payments, distribution, and the seasonal nature of our business. First, a majority of our demographic don't have a debit/credit card or other easy ways to pay online. We had to figure out various ways to collect payment from our users. One option is to use a carrier billing service, which usually has an unfair split of 60% for the telco and 40% for us. Distribution is another problem. It's almost impossible to reach the majority of our users by relying on online distribution channels alone. We had to build many offline partnerships to get our products in the hands of students. Finally, test prep is a seasonal business here. Students prepare more seriously when the exam is just a few weeks away. So we usually get a peak during that period and then for the rest of the year, the activity is flat.
Photo by NESA by Makers on Unsplash.