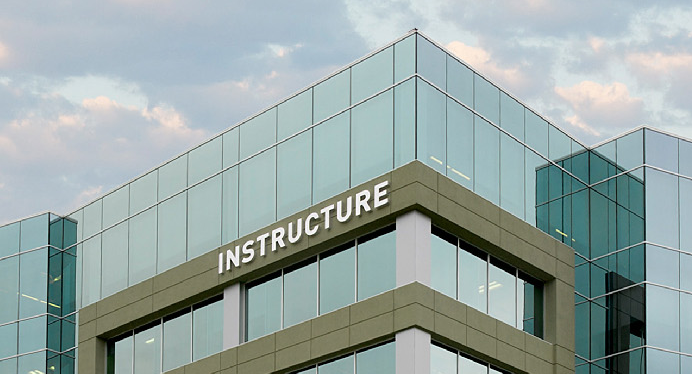 Why Colleges and Universities Are Adopting Canvas
October 24, 2018
Earlier this year, it was widely reported that Canvas had finally edged out Blackboard Inc. as the most popular learning management system (LMS) on the market, at least in the United States and Canada. While Moodle still leads globally, as of September 2018, e-Literate's research found that Canvas now owns 35% of the market while Blackboard Inc., which once appeared unsurpassable, owns only 33%. But why are so many colleges and universities adopting Canvas and in some cases, switching from Blackboard Inc. to Canvas?
eLearning Inside News looked at five higher education institutions that have adopted Canvas over the past two years. From private universities to state schools, most institutions offer similar reasons for making the move. Above all else, they cite the system's cleaner and more modern design and attention to user experience from the student, staff, and faculty standpoints. For students, the system's ability to support group work and collaboration is also consistently cited as one of the system's strengths. Many faculty note that the system's grading tool, Speed Grader, is another feature that makes Canvas stand apart from other LMSs on the market.
Colleges and Universities That Have Made the Move to Canvas
Stanford University 
When Stanford University made their move in early 2017, after a successful pilot that started in the 2014-2015 school year, the university cited many reasons for swapping their previous LMS, CourseWork, for Canvas. Key factors included the system's ability to promote collaboration and content creation for students and faculty, allow students to create and comment on pages, add video-based web conferences, submit and grade group projects easily, and record video and audio via webcams. The ability to easily upload writing assignments in multiple formats was also noted.
Case Western Reserve
When Case Western Reserve moved from Blackboard to Canvas in 2016, they listed five key reasons for the move. First, the system offered a more streamlined and modern look than Blackboard's LMS. Second, it offered drag-and-drop tools for faculty. Third, the system offered mobile apps for faculty and students. Fourth, Case Western Reserve staff, students and faculty concluded the platform was more functional and encouraged increased collaboration. Finally, Canvas's grader tool, Speed Grader, was cited as a reason for switching over.
Florida State University 
Florida State University made the leap to Canvas in Spring 2018. In an article posted on the Florida State University website, John Braswell, instructional technology faculty with the Office of Distance Learning, noted, "Canvas is more modern and much better equipped to meets the needs of today's students and instructors." In addition, FSU faculty, staff and students concluded that Canvas offered the same features and plugins as Blackboard but in a cleaner, more flexible, and easier to navigate interface. According to FSU, another notable plus for Canvas is its 99.9% guaranteed uptime, which is the highest in the LMS industry.
Cornell University
One of Canvas's notable North American deals in 2018 was Cornell University, which will migrate to Canvas in Spring 2019. An article posted on the Cornell University website at the time of the announcement emphasized that students, staff, and faculty had all expressed strong support for the move. Students who piloted Canvas appreciated the LMS's navigation system and functions that enable them to easily work in groups and communicate with classmates. Administrators and faculty alike also noted that the system was much easier to learn and use than Blackboard.
Mississippi State University
Like Cornell, Mississippi State University plans to migrate from Blackboard to Canvas in Spring 2019. After a pilot, the university made a collective decision to switch to over.  Like many other colleges and universities that have selected Canvas as an LMS, the system's user-friendly layout, communication capacities, and ability to easily handle audio and video uploads were cited as motivating factors for the move. However, as recently noted in The Reflector, Mississippi State University had another reason for the move. Southwest Community College and Mississippi Gulf Coast Community College have already switched over to Canvas. As a result, Mississippi State University's move to Canvas will also ensure that students who complete an associate's degree at a local community college will already be familiar with the university's LMS when they arrive on campus.
The Time and Cost of Adopting a New LMS
Although many colleges and universities choose to migrate from one LMS to another, the process is by no means easy. On average, the process takes at least two years. This reflects the fact most institutions carry out an extensive consultation with all stakeholders, as well as a pilot study. In addition, the migration to the new system itself takes six months to a year and a half on average. This primarily reflects the fact that many faculty use their LMS as a means to archive curricular materials, creating a demand to keep old systems online for several semesters. For example, despite switching over to Canvas in early 2017, Stanford University won't officially shut down its CourseWork system until December 21, 2018. The cost of managing two LMSs simultaneously can be high, but despite the time and cost entailed, institutions continue to migrate to Canvas.