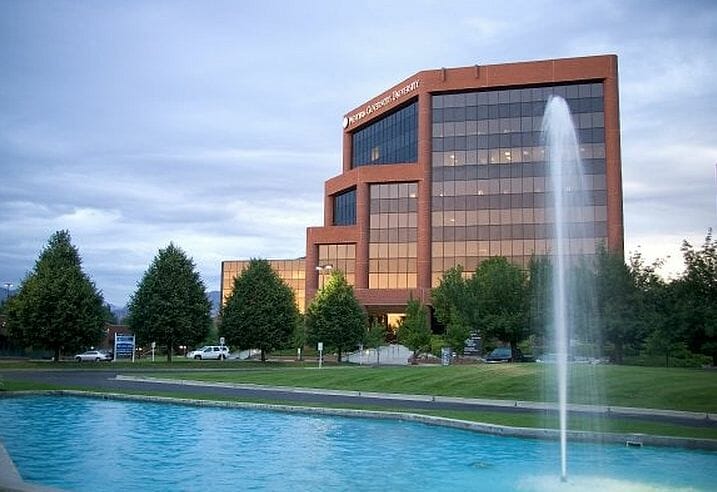 Western Governors University Appoints New VP to Teachers College
April 10, 2018
Although Western Governors University's education degrees are still not accepted as a step toward licensure in all U.S. states, in a growing number of states, an education degree from WGU can be used to pursue certification at the state level. In addition, WGU offers a wide range of master's level degrees for practicing teachers who want to acquire an additional credential. With the recent appointment of Dr. Deborah Eldridge, who will join WGU as Academic Vice President of the online university's Teachers College, it seems likely that WGU will continue to gain students and credibility. Dr. Eldridge brings a solid track record of research, funding, and higher education leadership to WGU, as well as considerable experience working for accreditation boards.
Western Governors University Welcomes Dr. Eldridge
Prior to accepting her new WGU position, Dr. Eldridge was a Senior Vice President at the Council for the Accreditation of Educator Preparation (CAEP), which is the governing body that formed after the merger of the National Council for the Accreditation of Teacher Education (NCATE) and the Teacher Education Accreditation Council (TEAC). Previously, Dr. Eldridge worked in the teacher preparation field as a professor of literacy education, department chair of Curriculum and Instruction at Hunter College and Montclair State University, an Associate Dean at Hunter College, and later Dean of Education at Lehman College of the City University of New York system.
Dr. Eldridge also has a strong research funding history and is a nationally recognized expert on accreditation issues. Indeed, she is the author of several edited collections and books in the field, including a 2016 collection, Teacher Quality and Teacher Education Quality, which explores the recent transformation of accreditation on an international scale. Dr. Eldridge's earlier books include Teacher Talk and Teaching and Learning in the (dis)Comfort Zone.
Sarah DeMark, Vice President of Program Development at WGU, emphasizes, "Dr. Eldridge's experience and leadership will ensure that the programs and curriculum offered at WGU will continue to produce high-quality, well-prepared teachers."  What DeMark doesn't mention is that the timing of Dr. Eldridge's appointment is also highly strategic.
Over the past year, the university has come under scrutiny as an online competency-based university. As previously reported on eLearning Inside News, in 2017 a federal audit found that at least 37,899 of the university's 61,180 regular students (or 62%) took one or more courses that failed to meet federal standards in the 2013 to 14 award year and an estimated 69 of the 102 courses required by WGU's three largest programs failed to meet federal standards. At issue was the delivery format of WGU's courses. Bringing in an expert on accreditation with a successful track record working in higher education and for the accreditation boards, it seems likely that Dr. Eldridge's appointment will not only be good news for the WGU Teachers College but also help the university make a strong case for the value of its existing programs and competency-based model.
About the WGU Teachers College
WGU's Teachers College was the first fully online teachers college to earn NCATE accreditation. Its programs lead to teacher licensure in some U.S. states, as well as bachelor's, post-baccalaureate, and master's degrees for aspiring and already-licensed teachers and K–12 leaders. Notably, the National Council on Teacher Quality (NCTQ) has ranked WGU's secondary math education program in the nation's top one percent and the National Science Teachers Association has nationally recognized WGU's eight science programs.
WGU was established in 1997 by 19 U.S. governors with a mandate to open up access to high-quality, affordable higher education by leveraging emerging online technologies. Today, the university serves 95,000 students across the United States and has 103,000 graduates. Notably, a recent study from the Gallup-Purdue Index, which carried out national polling to investigate alumni outcomes nationwide, reported that Western Governors University is currently outperforming all other institutions when it comes to matching students with mentors. Indeed, 69% percent of the university's recent grads indicate they had a mentor in college, which is more than twice the national average.