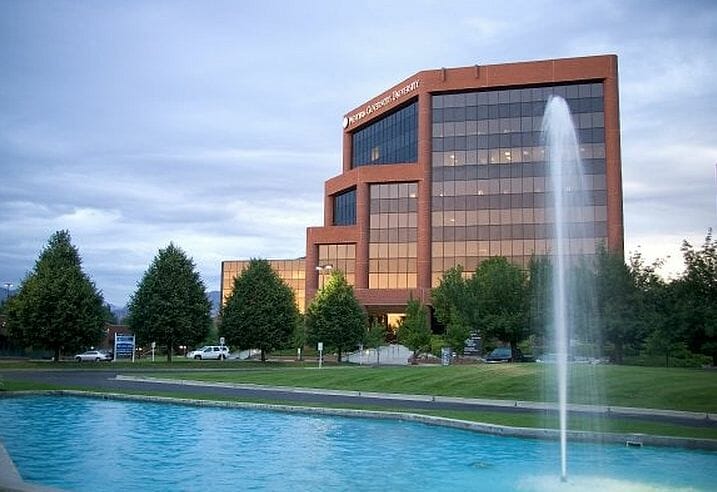 Despite Department of Education Dispute, WGU Continues to Grow
March 04, 2018
Last September, Western Governors University was told that it may owe up to $712 million to the federal government. The fine was recommended after an auditor's report concluded the school was offering what amount to "correspondence courses" rather than courses that meet all the specific criteria needed to qualify for financial aid eligibility under Title IV of the Higher Education Act. While Western Governors continues to seek clarification with the U.S. Department of Education, it continues to grow. Indeed, in late February, Western Governors, which already operates in seven U.S. states, announced that it had sealed a deal to start operating in Ohio this spring.
The History of Western Governors University
Billed as a "university without boundaries," Western Governors is a not-for-profit fully online university. The idea the university emerged from a bipartisan meeting of the Western Governors Association in 1995 when the organization recognized a collective need for an online university. Focusing on competencies rather than "seat time" to measure student outcomes and on providing students with an affordable education that is responsive to employment and societal needs, over a roughly two-decade period, Western Governors has helped bring higher education to many Americans who have traditionally had limited access to higher education due to their location, economic situation, and or availability to commit themselves to full-time study.
As WGU President Scott D. Pulsipher emphasized at the recent Ohio launch of Western Governors University, "WGU was founded by U.S. governors who knew that expanding access to quality higher education is fundamental to helping individuals change their lives as well as ensuring the economic health of their states. Today, WGU has more than 101,000 graduates, and we serve 94,000 students in all 50 states, including 2,100 here in Ohio. We look forward to playing an integral role in helping more Ohioans earn the degrees they need." Notably, the university is accredited by the Northwest Commission on Colleges and Universities.
Expansion to Ohio
As reported in a press release issued by Western Governors University on February 22, the Ohio Department of Higher Education Chancellor John Carey has signed approval documents for Western Governors University to establish its eighth state affiliate, WGU Ohio. As a result, current Ohio-based Western Governors students will now also be eligible for the Ohio College Opportunity Grant (OCOG). While WGU Ohio is now approved, the formal launch of school will not take place until late spring 2018. Over the coming months, the university will be coordinating with Ohio business and community leaders to secure funding, but as always, one of Western Governor's goals is to offer a flat-rate and highly affordable education; tuition in Ohio will be $6,500 per year.
As Chancellor Carey said on the occasion of the WGU Ohio announcement, "WGU's affordability and online, competency-based learning model provide another option for busy adults to earn a degree as they balance work and family responsibilities. We look forward to the launch of WGU Ohio later this year."
As in other states, WGU Ohio will focus on offering accredited bachelor's and master's degrees in business, K-12 teacher education, information technology, and health professions, including nursing. As always, WGU Ohio will operate online with a competency-based approach to education.
Accolades for Western Governors University
Despite the U.S. Department of Education's questions about whether or not the university is offering courses that should be eligible for federal funding, there is growing enthusiasm for the Western Governors University's approach. A recent study from the Gallup-Purdue Index, which carried out national polling to investigate alumni outcomes at more than 100 colleges, found that Western Governors University is currently outperforming all other institutions when it comes to matching students with mentors. As reported in the Chronicle of Higher Education in February 2018, "Sixty-nine percent of the university's recent graduates indicated they'd had a mentor in college — more than double the share of young alumni nationally, according to Gallup polling." Given the strong correlation between mentorship and retention as well as post-graduation success, this is certainly something that bolsters the online institution's growing reputation.