Looking for a Career in IT in 2023?
January 18, 2023
It can be a challenge to get the IT job you want, given the fast-paced nature of the industry. Yet with some simple personal development, you can increase your chances exponentially.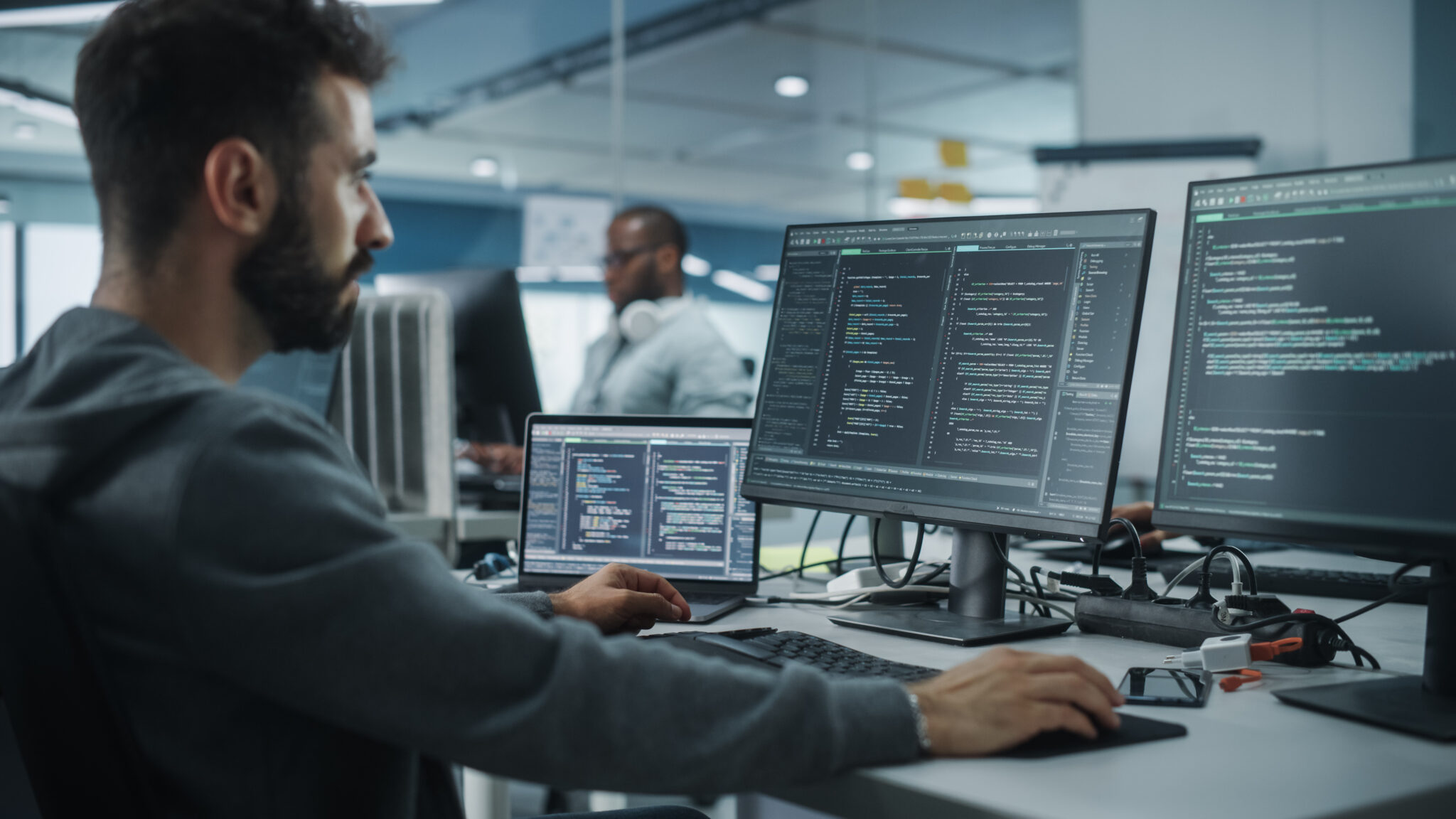 Effective Job Searching
One of the first barriers you will face when switching any career is job hunting. Job hunting puts many people off because it takes time, and most employers won't even get back to you. You can find your dream job with Lensa, Indeed, Glassdoor, and other job-searching tools.
However, they can't do all the work. First, take the time to assess each application. Also, tailor your resumé to each one. And always write a specific, non-generic cover letter that explains why you are a good candidate.
Your Skills Need Constant Improvement
If you already work in IT sub-sectors and are looking for a career change, it can help to go back over some aspects of the job. Especially if there are some skills you haven't used for a while.
The main reason is that the IT industry changes at a fast pace and many skill sets become obsolete over time. And they aren't all related. For example, you may have spent the last 20 years repairing laptops, but these skills aren't relevant to working in network administration.
Identify a Role to Get the IT Job You Want
Using the term "IT" isn't really relevant anymore because Information Technology covers a wide range of careers. Far more than it did 20 years ago. When you say IT, most people assume you work with computers. But there are many sub-sectors of the IT industry.
Some of the most relevant today include cybersecurity, network administration, and international communications. There are also many IT roles available in the private, government, and military sectors.
Develop Your Online Presence
Of course, employers will look through your resumé when you apply for jobs. However, they will also check out your online presence. This includes social media, forum contributions, and your blog if you have one.
This can help them gain a deeper insight into the person they are considering. And this is especially true for IT roles because of the connection between IT and modern online platforms. Just writing informative posts on LinkedIn can be a massive boost.
Continue Ongoing Education
Because the tech industry develops so much so quickly, you need to keep up with things. In fact, some employers, like large multinational corporations, include this in their contracts.
For instance, while you may have gained an A+ qualification ten years ago, it may not be as relevant today, and you will need to take the test again. For example, you will need to know that NVMe M.2 SSDs are becoming standard over SATA HDDs for both desktop PCs and servers.
You may find it challenging to get the It job you want without specific things in mind. Some that can help include searching for jobs properly, brushing up on IT skills, and resitting courses.
Featured image: lemono, iStock.