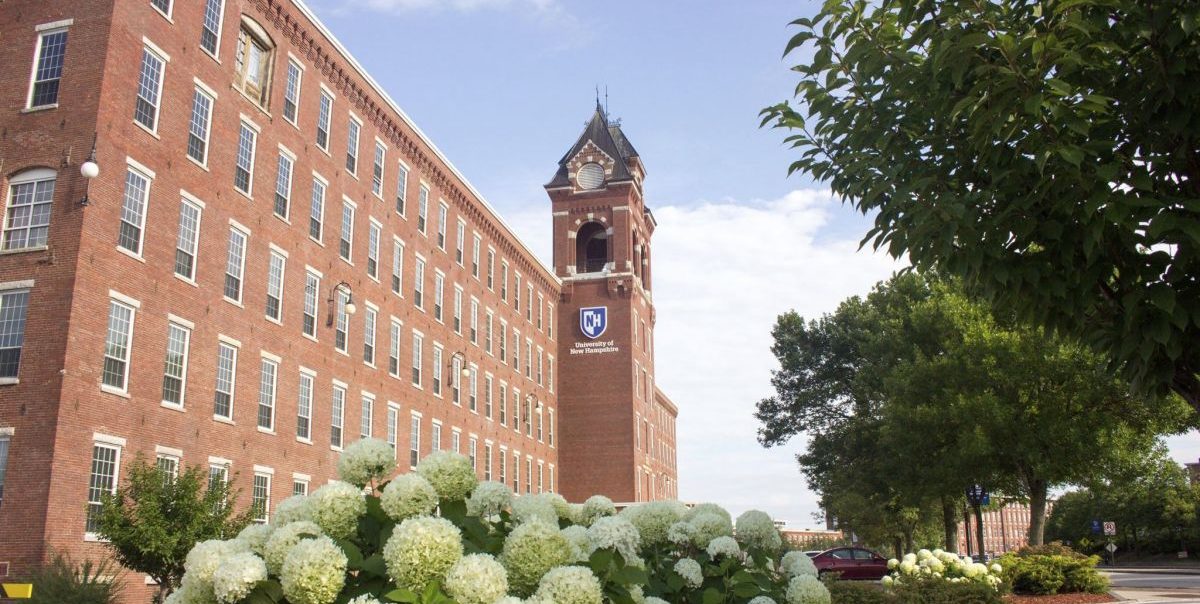 UNH's Hybrid J.D. Program Is Set to Welcome Its First Cohort
August 12, 2019
This week, the University of New Hampshire's Franklin Pierce School of Law will welcome the first cohort to its newly established hybrid J.D. program, which involves both online and in-person instruction. The UNH degree has been accredited by the American Bar Association (ABA) and focuses on intellectual property (IP), technology and information law.
"We are revolutionizing legal education," said UNH Franklin Pierce School of Law Dean Megan Carpenter, in a statement. "We are making a top legal education in intellectual property, technology, and information law attainable to working professionals who would not otherwise be able to access it. I cannot wait to welcome this diverse class of future leaders in intellectual property, and I believe this program will serve as an example on how to best deliver the next iteration of legal education." 
The Hybrid J.D. Program at UNH Has the Blessing of the ABA, But Some Red Tape Might Remain
The hybrid J.D. is comprised of 10 semesters that run year-round. Learners are required to head in to the UNH campus in Concord, NH twice during the fall semester and once during the spring and summer semesters for in-person instruction that lasts three to five days.
The rest of instruction will occur online in both synchronous and asynchronous courses. If completed on time, the degree will last three and a half years.
The ABA has determined that no J.D. program can conduct more than 1/3 of its instruction online. But in the past few years, it has granted variances to this standard to a handful of programs. UNH has obtained such a variance.
Still, on the program's site, one can find the following language: "The Hybrid J.D. program will maintain ABA Standards. Students applying should check with the jurisdictions where they plan to seek admission to the bar to ensure their eligibility; graduates of the hybrid J.D. program will be eligible to take the bar in New Hampshire."
According to a university spokesperson, this language is in place because some state bar associations still reflect outdated ABA standards. Last summer, the accreditor changed their Standard 306, which relates to distance education. The change allowed for 1/3 of instruction to take place online, and removed other limits.
Most state bars follow the ABA's lead in terms of which programs can produce professionals that are eligible to take the bar exam. But the spokesperson pointed to New York, which still has language on the books limiting eligible law programs to previous ABA distance education standards.
Those will likely soon change, because Syracuse University has obtained a similar variance to ABA policy and debuted an online J.D. program in January of this year. In the meantime, UNH asks students to ensure that their state will accept their degree to sit for the bar exam.
Specializing in Intellectual Property and Technology Law
The UNH online J.D. will maintain a focus on intellectual property and technology, subjects for which the school is already known. The program is intended for working professionals looking to upskill without seriously disrupting their lives.
"Our Hybrid JD students will learn from a premier IP faculty ranked #5 in IP in 2019, which includes patent experts, sports law leaders, blockchain gurus, trademark scholars, and more," said Associate Dean for Administration and Director of Academic Success Leah Plunkett, in a statement. "And they'll be joining a global alumni community of leaders at the forefront of IP at companies like Microsoft, Pepsi, Bayer, Samsung, and WeWork."
UNH's online J.D. is one of now six institutions that offer similar degrees. The others include Mitchell Hamline School of Law, Southwestern Law School in Los Angeles, the University of Syracuse School of Law, the Loyola University School of Law, and the University of Dayton School of Law.
Featured Image: Wikimedia Commons.