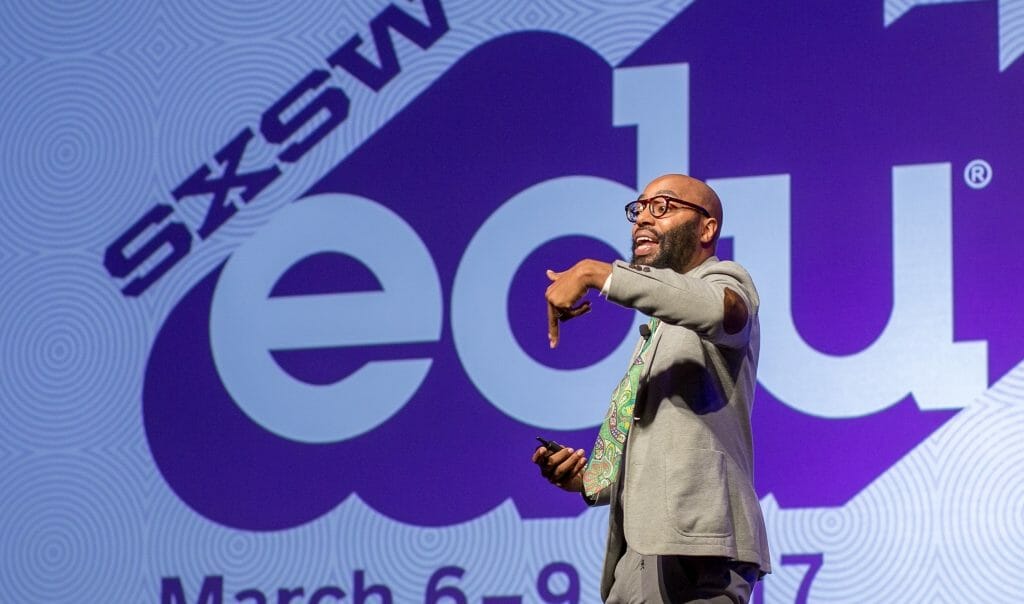 7+ Not-to-Miss Events at SXSW EDU 2019
February 11, 2019
One of the biggest annual events in the world of edtech is right around the corner. Between March 4-7, educators, managers, developers, administrators, and education professionals of all stripes will head to Austin, Texas for SXSW EDU 2019. On Monday, the event announced keynotes and featured speakers.
The following mark a few speeches, films, and events that should not be missed at SXSW EDU 2019.
David Brooks, Jeb Bush, Priscilla Chan, Henry Louis Gates Jr., and Many More Speakers
SXSW EDU typically attracts a diverse and esteemed cast of professionals to deliver keynotes, run sessions, and take the stage as featured speakers. This year is no exception. On Monday, the event announced their lineup of keynote speakers. New York Times Op-Ed Columnist and Executive Director at the Aspen Institute David Brooks will kick off the event with a keynote speech titled "Building Community: Weaving America's Social Fabric." Other keynote speakers include the Rev. Lisa Fitzpatrick, founder and executive director of APEX Community Advancement Inc.; Darius Baxter, Co-Founder & Chief Engagement Officer of GOODProjects; Dan Portenfield, President and CEO of Aspen Institute; Patrick Awuah Jr., Founder & President of Ashesi University in Ghana; President and CEO of PBS, Paula Kerger; and Henry Louis Gates Jr., Alphonse Fletcher University Professor and Director at the Hutchins Center for African & African American Research at Harvard University.
Notable featured speakers include other notable (and some divisive) names in edtech. Co-founder of March for Our Lives and survivor of the Marjory Stoneman Douglas High School shooting David Hogg will take the stage. Priscilla Chan, co-founder of the Chan Zuckerberg Initiative, will also participate in a session titled "Translating Research into Practice." Chan will be joined by her CZI colleagues Bror Saxberg and K. Brooke Stafford-Brizard.
CZI, which has invested heavily in edtech startups and initiatives in recent years, will also be represented by Justin Barra, who will discuss the role of state governors in education with Seth Gerson of the National Governors Association. Also on the policy front, former Florida Governor Jeb Bush will join The Washington Post's Laura Meckler in a session titled "Education's Tomorrowland."
Documentary Films
While not necessarily known for film, SXSW EDU will screen several education-focused documentaries and movies this year. Notable titles include #MSDStrong, a film created by a television production class from Marjory Stoneman Douglas High School over a period of 10 days last spring. The 30-minute film offers the perspectives of the Parkland, Fl. students following the shooting that left 17 of their peers dead last year.
One can also catch School in the Cloud, the work of Indian professor Sugata Mitra, who traveled to a remote Bengali village to set up a small internet kiosk. The film documents students who have never had access to the internet go online for the first time, and remarks on the geopolitics involved in providing schools around the world technology that can both aid and hinder their education.
SXSW EDU 2019 Sessions
In addition to speakers and panels, over 280 sessions will occur at SXSW EDU this year. These bring together industry leaders and experts to explore issues in education and edtech. For example, Instructure, Proctorio, and Future Privacy Forum will present "Why GDPR Matters for Ed Tech Startups."
"Digital natives are in a position where they have little choice but to engage in a marketplace that has moved online," said Proctorio CEO Mike Olsen. "That includes where a lot of their education is happening. There's no reason why they shouldn't be entitled to basic privacy rights and data protection. Especially when startups have access to all the tools they need to ensure compliance with GDPR. Now, more than ever, it is extremely crucial for startups to set precedence by proving their commitment to protecting user data."
These events along with hundreds of other workshops, speeches, performances, and sessions will be on view at SXSW EDU 2019.
Featured Image: David Zacek, SXSW EDU.