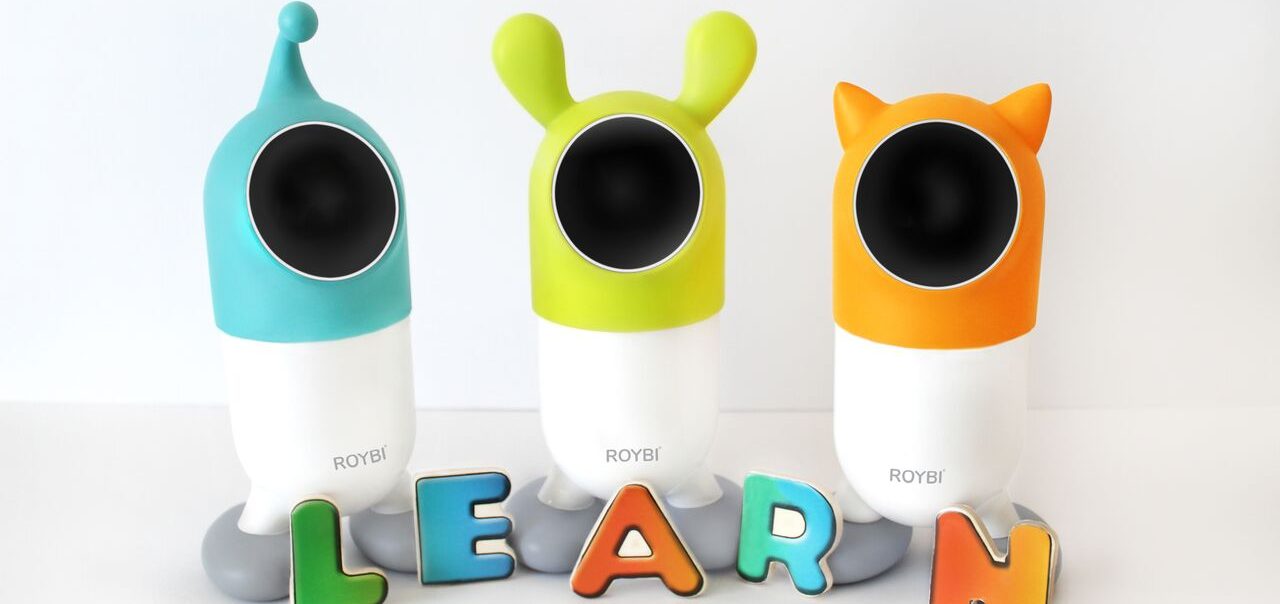 Roybi Acquires Kid-Focused AI Speech Recognition Platform KidSense.AI
February 25, 2020
Roybi, a Bay Area company that manufactures smart robot toys and learning aids for kids, announced on February 25 that they had acquired KidSense.AI. The former stands out as an AI speech recognition platform designed specifically to recognize the voices of children. Details of the deal were not disclosed.
"Fusing the KidSense.AI technology with Roybi Robot allows us to offer the most powerful AI engine in language learning in the world," said founder and CEO Elnaz Sarraf, in a statement. "The addition of KidSense.AI into our brand portfolio allows us to accelerate the development of additional languages while maintaining privacy as well as accuracy for children around the globe."
Roybi Robot, A Smart Toy, Companion, and Teacher
The Roybi Robot is billed as a screen-less smart toy, companion, and even tutor for kids aged 3-7. The device draws on a library of over 500 stories, songs, and lessons that include question and answer functions with its human interlocutor. In educational terms, its makers see it as a way to boost a kid's language learning. Its content features a vocabulary of over 70,000 words.
Besides an audio listening capability, the device also comes equipped with a camera, and its manufacturers claim Roybi can determine when and whether a child is feeling happy or sad.
The device also comes with an app for parents that allows them to monitor their kids' activity with the device.
Last summer, the company raised a $4.2 million seed round to begin production. Later in 2019, Time named it as one of the best inventions of the year. The Roybi Robot currently retails for $199.
Enter KidSense.AI and More Language Capabilities
When the seed funding was announced last summer, Roybi said its robots were capable of speaking and interacting in three languages: English, Mandarin, and Spanish. The company has since rolled that back. Today, the company site says the product can speak "1+ Languages."
At the same time, the site also says they have plans to introduce Mandarin this year, and numerous other languages in 2021 and 2022, including Spanish, French, Arabic, German, Russian, and Japanese.
KidSense.AI likely has something to do with that. Developed by the company Kadho, it competed in the TechCrunch Disrupt Battlefield startup competition in 2018. At the time, the company had trained its algorithms with over 150,000 kids' voices in English, Mandarin, and Korean.
The Question of Data Security
KidSense.AI say they comply with the Children's Online Privacy Protection Act (COPPA) and the GDPR-K—the European Union's equivalent. The company stresses that privacy is a major concern.
"Children's data privacy is a core part of our mission and with the addition of KidSense.AI, we will be adding more than five years of machine learning training to Roybi Robot, making ROYBI the only company to provide speech assessment, and offline ASR in English, Mandarin, and multiple other languages for children worldwide," Sarraf stated. "Together, ROYBI and KidSense.AI will shape the future of personalized learning and make Roybi Robot even more accessible to more children."
The Roybi Robot allows for users or parents to put a screen over the device's camera or turn it off altogether. It cannot, however, work without listening and recording kids' voices.
Featured image courtesy of Roybi.