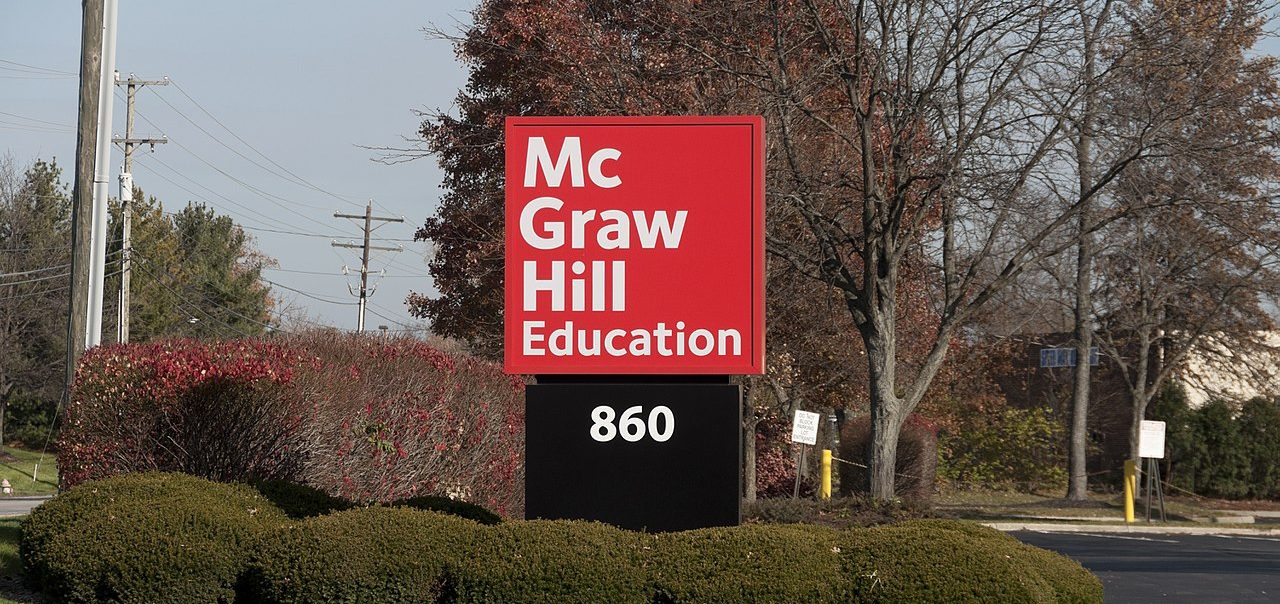 Pushback Against Cengage and McGraw-Hill Merger: What Is at Stake and What Comes Next?
July 31, 2019
A group of nearly 100 different student representatives, organizations, and institutions have signed a letter to the U.S. Department of Justice asking that they block the proposed merger between education publishers Cengage and McGraw-Hill. The letter was released on U.S. Public Independent Research Group's (PIRG's) site on July 29.
Addressed to Assistant Attorney General Makan Delrahim, it asks the DoJ to block the deal on the grounds that it will violate antitrust law and limit competition. They write, "The merger threatens to consolidate more power in the grasp of a handful of publishers, who have used their enormous market share to drive up prices for consumers over the course of the past few decades."
Advocates Argue the Cengage and McGraw-Hill Merger Will All But Eliminate Competition
They argue that, if successful, the newly formed McGraw Hill would have the power to further drive up the costs of textbooks and college course materials. The authors cite textbook publishers' previous ability to incentivize students to purchase their offerings as a harbinger of what could arise.
"By reducing the need to compete, and then using access codes, subscription services, and "inclusive access" to strong-arm students into buying materials, Cengage and McGraw-Hill will be able to continue their decades-long pattern of raising prices," they write. "Eventually, they will reach their goal of eliminating the used book market entirely and set themselves up as the sole provider of class materials. This kind of control of the market will not be in students' best interests."
A separate, more-detailed letter authored by the advocacy group Open Markets was also sent to the DoJ on Monday. The letter includes similar arguments as those voiced by U.S PIRGs and adds several new folds.
One primary argument runs as follows: the presence of the used textbook market does not represent satisfactory competition and market balance. 
Pearson, for example, acquired the education, reference, and professional publishing wing of Viacom in 1998. The DoJ filed a complaint against the move. While the complaint focused on sections of the market where the two compete directly, it added the following language: "Textbooks are generally revised every three to four years, and professors usually require use of the newest edition. This limits the ability of used textbooks to compete with new texts Supply of used textbooks is also limited by the number of students that sell their textbooks back to college bookstores. Used textbooks cannot defeat an increase in the price of new textbooks or a decrease in the supply of the ancillary materials included or sold with them."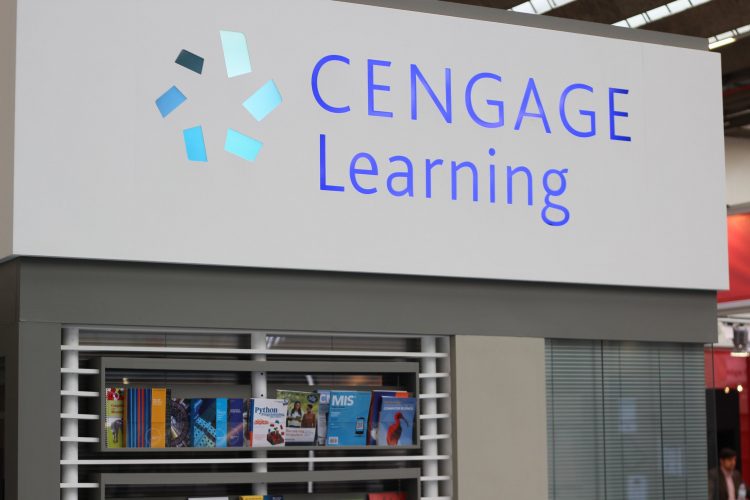 Market Control
Citing recent statements from the two companies, Open Markets says Cengage and Mcgraw-Hill control 20% and 21% of U.S. textbook publishing market share, respectively, while Pearson controls 41%. Under this measure, just two companies would control 82% of the textbook market after the proposed merger. This statement, however, seems to contradict an earlier one in the letter, which reads, "Only five companies currently control 80 percent of the college textbook market: Pearson, Cengage, McGraw-Hill, Macmillan, and Wiley."
Still, it appears that the merger would very clearly breach the precedent set in United States v. Philadelphia National Bank. The case established a limit whereby any merger that brought about a new entity that controlled 30% of any market would be in violation of antitrust law.
A spokesperson representing both companies commented, "We are working closely with the Department of Justice on the HSR review of the transaction. The transaction is expected to close by early 2020, subject to customary closing conditions, including receipt of regulatory approvals. The companies remain confident that the transaction will benefit our customers."
How Does the Student Fit In?
Student PIRGs have been campaigning against the rise in textbook costs for over 10 years. The Open Markets letter describes how, since the 1970s, costs have risen at three times the rate of inflation. But research by Student PIRGs indicates that, since they have been tracking costs, they have risen at a rate of four times that of inflation. This comes when college tuition and student debt are at an all time high.
Numerous pieces of research have appeared recently describing the measures to which students resort when buying course material. Cengage sponsored one of these and found that four in ten students skip meals to afford textbooks, among other measures.
But other research adds a new twist in this narrative. The National Association of College Stores (NACS) tracks undergrad spending habits. Their latest report surveyed over 20,000 students from the U.S. and Canada. It found that the average student spent $415 during the 2018-19 school year. That marks a 41% decline since 2008, when average student spending stood at $701. Still, course materials make up only a portion of this, and spending in that category has held steady since 2014.
These two phenomena—the rising cost of college textbooks with steady/dropping spending on course materials—paint a harsh narrative. They indicate that, as college gets more expensive, students are turning more to cost saving measures when buying (or not buying) course materials.
Cengage and McGraw-Hill maintain the position that the market has changed and they won't be able to neglect student perspectives going forward.
In a previous interview with eLearning Inside regarding the health of Cengage Unlimited, CEO Michael Hansen said, "[T]he times when students did not matter are over. I want to be really emphatic on that. This industry relied for too long on the notion that, 'if I can convince the professor, I don't need to worry about the student, and I can charge whatever I want.' I think these times are over and they're over for good. The market is so transparent now that the student can find alternatives at any given point. The real challenge for any provider in the market, frankly—it doesn't matter if this is a publisher or a provider of tutoring services—is you've got to show value for money."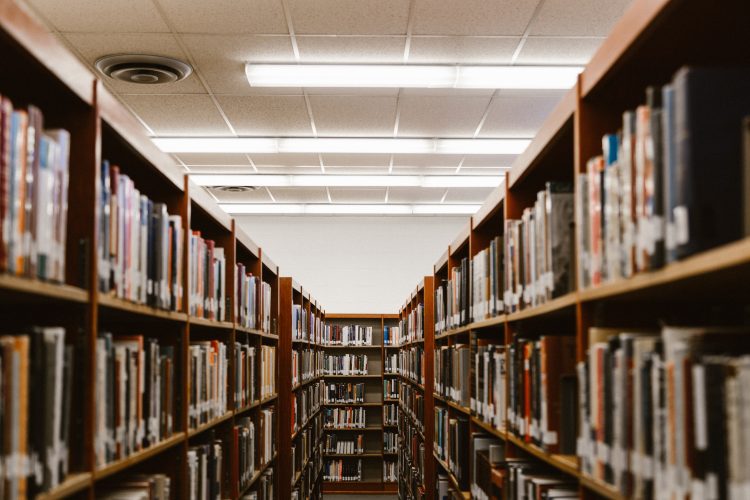 What Comes Next
Nicole Allen, the director of open education for the Scholarly Publishing and Academic Resources Coalition (SPARC) compiled a Q & A post about the proposed merger. Allen speculates that, "If history is any guide, the current regulatory environment tilts the playing field in the merger's favor. It is unlikely that the companies would have proposed the merger unless they had some preliminary conversations with DoJ and were reasonably confident that it would go through."
There have been a few notable mergers in the textbook market in the past 20 years that attracted DoJ complaints. In the Pearson Viacom merger mentioned above, the DoJ found that the two were among just four businesses competing directly in the basal elementary science publishing market. The names of their suite of offerings in the space even could be confused with one another (Discovery Works by Viacom and Discover the Wonder by Pearson). For their final judgment, therefore, the DoJ required Pearson to sell off one of these elementary science catalogue.
Similarly, in 2008 Cengage moved to acquire Houghton Mifflin's higher education assets. Again, the DoJ identified areas in which the companies directly competed with one another. In this case, prosecutors singled out a list of 14 individual textbook titles and required Cengage to sell off their existing texts or those of Houghton Mifflin.
With the proposed complete merger of Cengage and McGraw-Hill, it seems likely that the DoJ might identify more than 14 individual titles in which they compete directly. Academic publishers like the two in question have since become companies that might be better described as edtech providers, and the areas in which they compete directly now might extend to digital platforms, testing, course supplements, and more.
Featured Image: Wikimedia Commons.