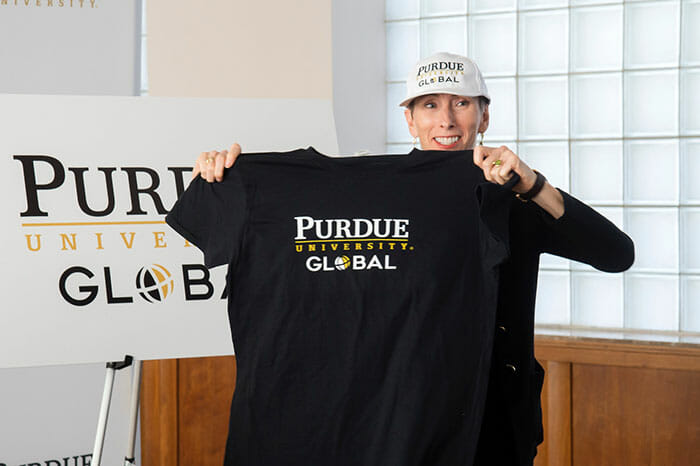 Purdue AAUP Puts Heightened Pressure on Purdue Global
October 12, 2018
On October 4, Purdue University's local chapter of the American Association of University Professors (AAUP), which is the association that represents Purdue University's faculty, issued a strongly stated resolution calling on Purdue Global to address multiple labor violations. So far, Purdue University has not officially responded to the AAUP resolution, but this is also not entirely surprising. Since Purdue University purchased Kaplan in 2017, the AAUP has been at odds with Purdue University's senior administrators and all signs indicate that the fight over the new online university known as Purdue Global has just begun.
The Ongoing Purdue Global Controversy
Back in 2017, Purdue University, a public university in Indiana, purchased a private educational provider known as Kaplan. At the time of the acquisition, Purdue University's President Mitch Daniels insisted the purchase would enable the university to better educate adult learners and, as a result, continue to fill its original mandate. While this may have been President Daniels' intention, but it isn't how Purdue University faculty viewed the acquisition or the creation of a new online university. Since the Kaplan acquisition was announced, individual Purdue faculty members and specifically, the university's local chapter of the AAUP, have continued to argue that the private entity runs counter to the university's mandate and its established labor practices.
In September 2018, just at the new school year was about to launch, the AAUP issued a statement condemning a request that Purdue Global faculty sign a non-disclosure agreement (NDA) before being permitted to teach. As reported on eLearning Inside News at the time, Purdue Global was asking its faculty to sign an NDA that clearly stated that all work products, including all curricular materials "or other intellectual property that arises in any part in the course of … employment at Purdue Global, is commissioned and owned by Purdue Global as a work-for-hire and may not be used, duplicated or distributed outside of Purdue Global."
The request ran counter to practices at most U.S. colleges and universities and all public U.S. colleges and universities. In the end, Purdue Global backed down. Last week, the AAUP announced, "Purdue University Global has rescinded its use of nondisclosure agreements for faculty after increased public scrutiny and a successful public pressure campaign." But even with this issue resolved, the AAUP's fight with Purdue Global continues.
Key Issues Raised in the AAUP's Resolution
The AAUP's Resolution regarding Purdue University Global (the full name of Purdue Global) takes issue with several past and current disputes connected to the acquisition, establishment, and current practices at the institution.
First, the resolution states that the "Purdue faculty was not invited to contribute in advance to the decision for Purdue University to acquire and partner with Kaplan to produce Purdue University Global" and have since "had little opportunity as a body to substantially discuss or vote on policies and practices already governing the work practices of faculty and students employed by or studying through Purdue Global." Lack of consultation has been an ongoing concern for faculty since the Kaplan acquisition in 2017.
Second, the resolution takes issue with the fact that Purdue Global requires students to consent to forced arbitration agreements as a condition of enrollment. This essentially means that students who have a concern with Purdue Global can't litigate against the institution, since they must go into arbitration with the institution.
Finally, the October 4, 2018 resolution suggests that Purdue Global faculty may be under pressure to keep any controversy out of the public eye. As stated in the resolution issued by the AAUP, "New information has emerged showing that Purdue University Global is enforcing a system of prior restraint by requiring faculty to notify administration within sixty minutes of any contact with a media outlet."
To this end, the resolution calls for two concrete actions. First, they want the Purdue University Global Board Chair Michael Burghoff and the Board of Trustees and Chancellor Betty Vandenbosch to end the use of forced arbitration agreements as a condition of student enrollment. Second, they call on the same leaders at Purdue Global to end the use of prior restraint of faculty, which the AAUP maintains "infringes upon faculty to freely comment on any matter related to the university, and including any matters of governance."
Last week, the Purdue University-West Lafayette chapter of AAUP unanimously passed the resolution about Purdue University Global, but only time will tell whether the AAUP can put increased pressure on the new online university to comply with its most recent demands. Their recent victory concerning the NDA, however, at least suggests that they are making some ground.