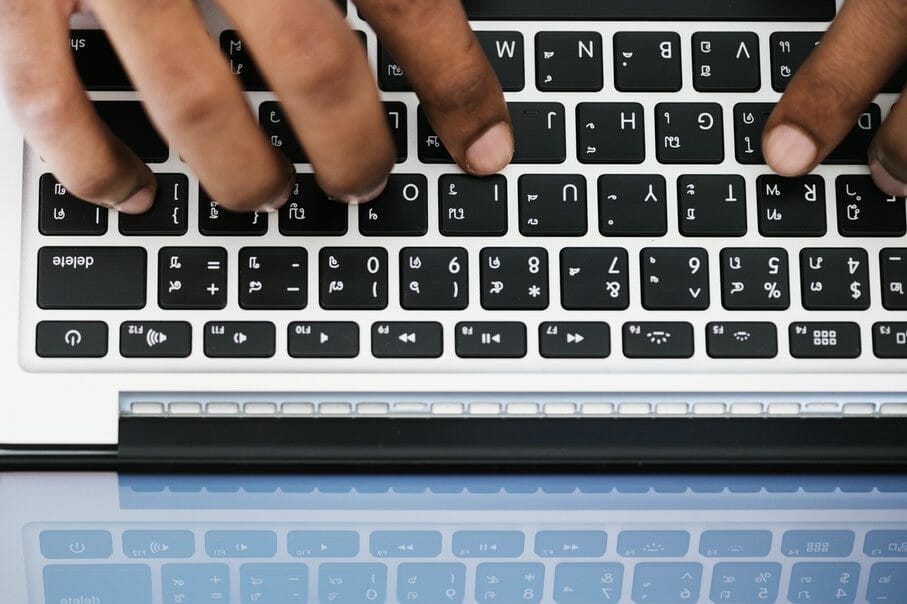 Academia.edu Just Raised $16 Million–Why Some Academics Still Aren't Buying In
April 10, 2019
If you're a graduate student or established academic researcher, you likely already know about Academia.edu. The platform, which launched in 2008, offers a backdoor to both share and access millions of scholarly articles, book chapters, and in some instances, entire books. While loved by many, the for-profit platform also has its share of critics. Whether one loves or hates Academia.edu, however, it is unlikely to disappear any time soon. Following a recent $16 million funding boost, its future seems more secure now than ever before.
Academia.edu Gains $16 Million in a Funding Round Led by Tencent
In late March Academia.edu announced that it had just secured $16 million in its most recent funding round. According to Crunchbase, the most recent influx of funding was led by Tencent Holdings. Previously, Academia.edu had raised approximately the same amount of funding over five separate funding rounds with Spark Capital, True Ventures, and Khosla Ventures leading.
Tencent Holdings, based in Shenzhen, China, is among the world's largest gaming companies and is also one of the world's largest venture capital firms and investment corporations. So, why might Tencent be interested in Academia.edu?
To begin, in recent years, Tencent Holdings has increasingly been eying potential opportunities in edtech. In 2017, Tencent Holdings invested $40 million in the Indian edtech unicorn BYJU's. Then, last April, Tencent Holdings announced the launch of ABCmouse–a direct partnership with Age of Learning, Inc. Tencent Holding's recent decision to make a significant investment in Academia.edu may simply suggest that the company also wants to gain a foothold in the higher education market.
Why Some Academics Love Academia.edu
Tencent Holdings isn't alone in its enthusiasm for Academia.edu. By late 2019, the site was attracting close to 40 million unique visitors each month. The site's popularity has everything to do with what it offers scholars.
Back in 2011, when many academics were only hearing about Academia.edu for the first time, an article in the Chronicle of Higher Education pitched the site to its readership as follows: "Social networks tend to be ranked highly in Google search results, and Academia.edu . . . is no exception." The article goes on to note that once you've written a profile and added vital documents, such as a CV, you'll have a better chance of increasingly your online profile. 
The same year, TechCrunch also described the still emerging site as a "social network for academics." Like the Chronicle of Higher Education write up, the TechCrunch article explained that the real benefit of Academia.edu was ultimately about "search." After all, unlike a personal website, the article explained, Academia.edu will enable researchers monitor how many people are engaging with their research publications.
Of course, Academia.edu not only benefits scholars because academics aren't the only people who read research papers. But if you're outside the world of higher education and you don't have access to a university library and its online subscriptions, accessing scholarly articles can be difficult and costly. Many publishers, for example, charge over $30 per article view. Sites like Academia.edu are also important to the extent that the democratize access to scholarly research for people outside the academy.
For all these reasons, on the surface, Academia.edu sounds like a great idea. But not all academics agree that the site is good for scholarship.
Why Some Academics Hate Academia.edu
First, it is important to point out that Academia.edu is highly misleading. Back in 1999, when Academia.edu was first registered as a domain, it was still legal for anyone to register a site as an "edu." Later, only recognized educational institutions would be permitted to adopt an "edu" domain. As a result, many people assume that Academia.edu is a not-for-profit rather than for-profit entity, but this is entirely incorrect. As Kathleen Fitzpatrick, Director of Digital Humanities and Professor of English at Michigan State University, explained in a 2015 blog post that the Academia.edu is not an educationally-affiliated entity but rather a dot.com that is a for-profit endeavor. 
Fitzpatrick's predictions were spot on. Since 2015, Academia.edu has started to run advertisements on the site and to offer a "premium" option to scholars who wish to gain greater "insights." For example, if a user pays to go premium, she can not only find out how many people are viewing her uploaded research papers but also find out who is viewing these materials. But the problems with Academia.edu aren't just about monetization.
As Brook Erin Duffy and Jeff D. Pooley observed in a 2017 article published in Social Media + Society, like all social media sites, Academia.edu is driven by uncompensated digital labor. As they explain, the content is generated by users. 
Along with other critics, including Fitzpatrick, Duffy and Pooley also worry about the site's legality. Indeed, they describe both Academia.edu, and its rival site, ResearchGate, as the academic equivalent to Napster.
But Duffy and Pooley's greatest concern appears to be the site's broader effects, including the fact that it turns academic research into something driven by metrics rather than research itself.
What does this really mean? In lay terms, Duffy and Pooley worry that sites like Academia.edu turn scholarship into a numbers game. Rather than encourage innovation, sites like Academia.edu simply encourage views and likes, which risks turning scholarship itself into something as superficial as any social media site.
While Duffy and Pooley's critique of Academia.edu is pointed, at least half of this research team may not think the platform is as evil as their article in Social Media + Society implies. Duffy, for example, regularly posts articles on Academia.edu. But she's not alone. Ironically, Academia.edu contains several articles that explicitly critique the site and more specifically, its for-profit structure. So, what's the take away? While Academia.edu may have many critics, it also appears to be providing academics, even the site's own self-declared haters, with something they ultimately can't appear to live without.