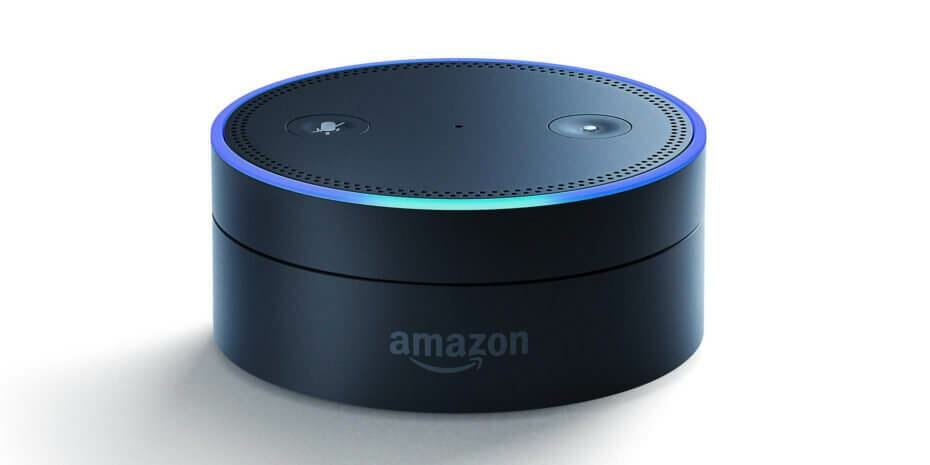 Nominations Open for the 2019 VOICE Summit Awards
April 25, 2019
On April 25, VOICE Summit 2019 (VOICE 19) organizers announced that submissions for the VOICE Summit awards program are now open. The deadline to submit a nomination is May 31. Winners will be honored at the 2019 VOICE Summit Awards Dinner as will "challenge winners" from various global competitions being supported by global tech companies, including Amazon, Microsoft, and Samsung.
VOICE Summit 2019
VOICE Summit 2019 hopes to bring together approximately 5,000 designers, developers, top-level executives, agencies, and brands that are reimagining daily interactions with technologies through voice-activated solutions. Comprised of 150 breakout sessions, keynotes, and executive panels presented by pioneers in the field, the event is being billed as an education event and chance to celebrate new and emerging talent in the field.
On the summit website, VOICE Summit 2019, sponsored by Amazon Alexa, is described the largest conference in the world to focus on voice activated technologies. Vertical industries will be fully present with participation expected from the healthcare and fintech, as well as other industries, including media, enterprise, and hospitality. The event will also feature the world's biggest voice hackathon, a startup EXPO, experience rooms, and a scholarship program to enable 1000 people from marginalized communities to attend.
VOICE Summit Awards
An independent committee of event leaders and sponsors will identify finalists in twelve categories at the VOICE 19 Awards. The categories include nearly any area where voice-activated technologies are now changing how we work, learn, and play. The complete list of categories is comprised of Best Conversational Design, Best Multi-Modal Experience, Best Game, Best Shopping/E-commerce Experience, Best Educational Experience, Best Healthcare Experience, Best Travel, Leisure or Hospitality Experience, Best Brand Interaction, Best IoT Voice Device, Best In-Car Experience, Best Banking/Financial Experience, and Best Media Experience
Conference Chairman, Pete Erickson, is excited about the awards. In a press release issued on April 25, Erickson emphasized, "The VOICE Summit Awards set a high standard." Erickson further notes that how humans engage with machines has reached a critical point. While many of these engagements are welcome, controversy persists and more reflection and research is necessary to ensure we move forward with the best interest of everyone in mind.
Voice Activation in Education
As previously reported on eLearningInside, voice activation appears well positioned to revolutionize edtech over the coming years. If mobile touch screens were once the go-to solution, in 2019, voice activation is increasingly being embraced as the number one interface for users. Experiments, such as Arizona State University's ongoing experiment with Echo Dots and the arrival of Alexa skills for Canvas, may also indicate that if Amazon ends up making major inroads into the education market, it will ultimately be through voice activation.
Notably, edtech will be well represented at this Voice Summit 2019. Among the many speakers is Adva Levin, the founder of Pretzel Labs. Levin's unique company creates experiences for kids and families. Their current offerings include Kids Court, an Alexa-based judge that settles kids fights, which was ranked among the Top 25 Alexa skills of 2018, and Big Talk, a platform that encourages young English learners to enjoy conversational English. Marli Mesibov, VP of Content Strategy at Mad*Pow, will also be speaking. Mesibov's work focuses on healthcare, education, and finance.
Voice Summit 2019 will take place from July 22-25, 2019 at the New Jersey Institute of Technology.