Nepris Raises $5 Million Series A Led By K12 Inc. to Scale Student-Professional Platform
March 11, 2020
The Austin-based Nepris announced on March 11 it had raised a $5 Million Series A round led by K12 Inc. With the investment Nepris plans to scale, move into new regions, and gain more industry partnerships.
The company provides a platform that allows schools and teachers to connect with professionals and experts remotely. The service has a broad range of uses and might include introducing younger classes to STEM professions, facilitating demonstrations of technology or procedures remotely, or fostering mentorships between students and experts in their field.
Nepris Connects K-12 Schools and Community Colleges with Professionals and Experts in their Field
"Over 150 school district leaders reported in a Digital Promise study of challenges in education that college and career readiness and real-world learning are top educational priorities," said Nepris CEO and co-founder Sabari Raja, in a statement. "Nepris addresses several of these challenges and makes learning more relevant because students meet and talk with industry professionals who every day apply what they have learned in school to their jobs."
Nepris is designed for use by K-12 schools and community colleges. It has been used by more than 70,000 instructors who teach from 600 different school districts to date. Collectively, the platform has reached over 500,000 students since it was launched in 2014.
The company also provides a white label version of their platform to existing local organizations who are already doing similar work.
"70 percent of time we are working directly with school districts in connecting them with employers around the country," Raja said. "We recognize, however, that there are intermediaries which have been established in the region for a long time but without a tech solution. So, Nepris provides a white label and the intermediary brands it. This way, they use Nepris as the underlying platform to connect local schools with local employers. The white label partner solves their problem of scale and can build on their regional economic development.
"There is value to reaching out professionals around the world," Raja continued. "However for an intermediary – a regional workforce council, STEM hub or chamber, for example—there is more immediate value to connecting employers to schools and potential employees in their own backyard. These intermediaries are focused on regional economic development, so they have a very specific focus."
A Growing Library of Resources for Schools
The company records the live virtual sessions they host and maintains a library of them. They currently have over 10,000 hours of video on file.
"Industry needs to be an integral part of the everyday classroom if we are to address the skills gap," said Binu Thayamkery, co-founder and CTO of Nepris, in a statement. "We have developed a platform that can bring down the barriers between educators and industry professionals to find, connect, and collaborate with each other to bring engaging live virtual interactions to students, and introduce them to people, places, and experiences that can help shape their future."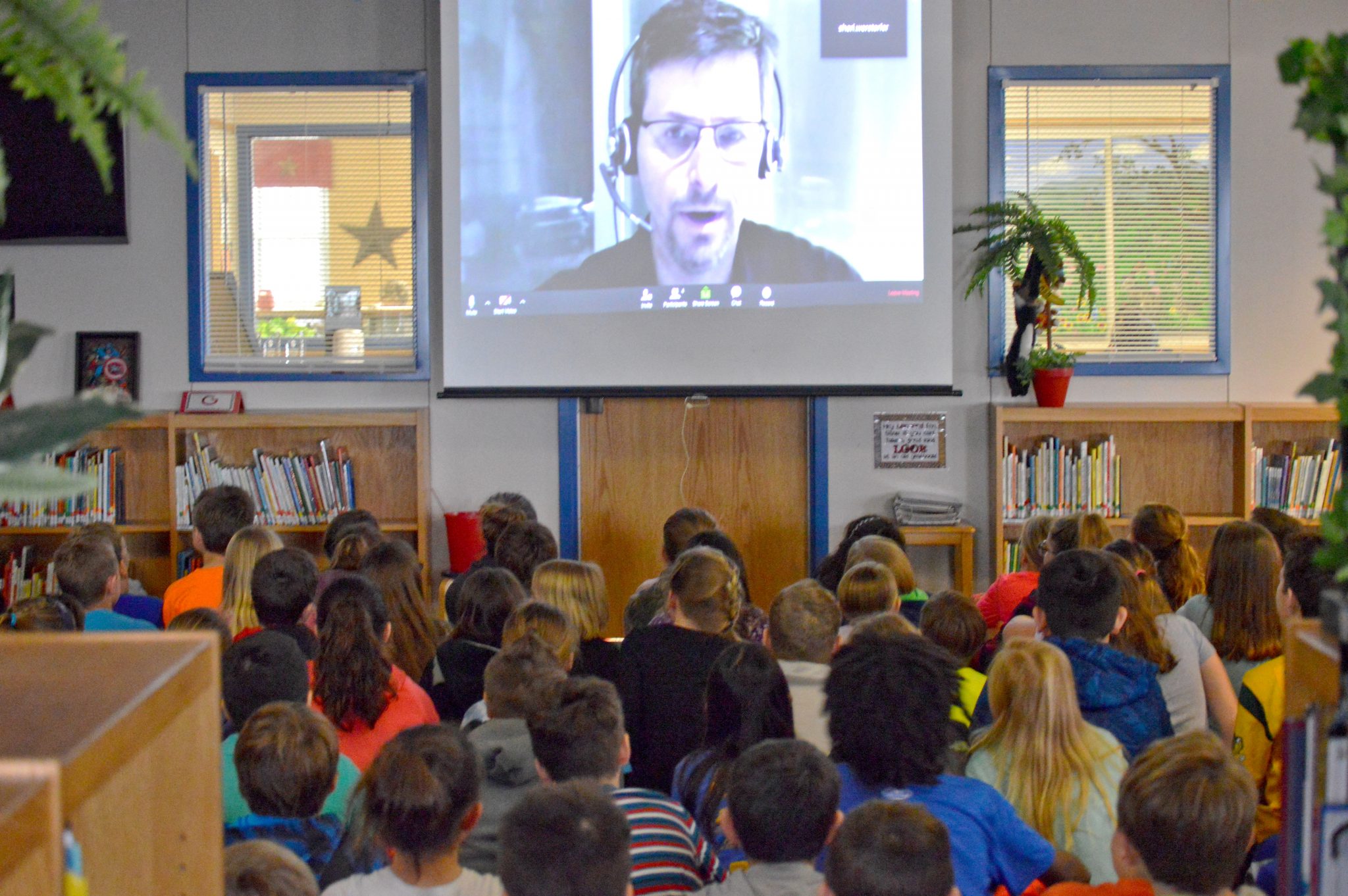 Previous to the funding round, Nepris had raised $2.2 million in seed funding. K12 Inc. was joined in their round by previous funders SustainVC, the Michael and Susan Dell Foundation, and Next Wave Impact Fund. The Strada Education Network and Bonsal Capital also participated in the Series A.
K12 Inc. Says They're Pivoting to Career Training
K12 Inc. is the largest for-profit virtual charter school operator in the U.S. In the 2016-17 school year, the company's partners and subsidiaries counted 30% of full-time virtual charter school enrollment.
In a 2018 interview with U.S. News and World Report, however, the company said they were 'pivoting' into career education. As President of Academics Kevin Chaveous said, "This is a pivot, absolutely … We were the first ones to do the online education in a big way. Now, this is a pivot where we have a laser focus on academics and student growth, but the corresponding focus on [career] gives kids more opportunity than they otherwise wouldn't have."
In their latest annual investor report (K12 is publicly traded), the company said their "managed public school programs," or the virtual charter schools they manage, accounted for 88% of their revenue. Their total revenue had increased from $917.7 million in FY 2018 to $1.016 billion in the year ending lasting August.
But more recently, K12 has begun to invest significantly in career training. In January, the company acquired Galvanize for $165 million. Galvanize offers a broad range of online and in-person courses and runs numerous co-working spaces around the U.S.
The latest investment in Nepris appears to continue this trend with a platform that bridges K-12 education and professional development.
Correction March 11, 2020: A previous version of this article indicated that K12 Inc. was the sole provider of Nepris' Series A. They led the round. Also a resource quoted mistakenly said Nepris had raised $1 million in seed funding. They had raised $2.2 million before the Series A. In addition, quotes from Nepris CEO Sabari Raja have been added.
Images courtesy of Nepris.