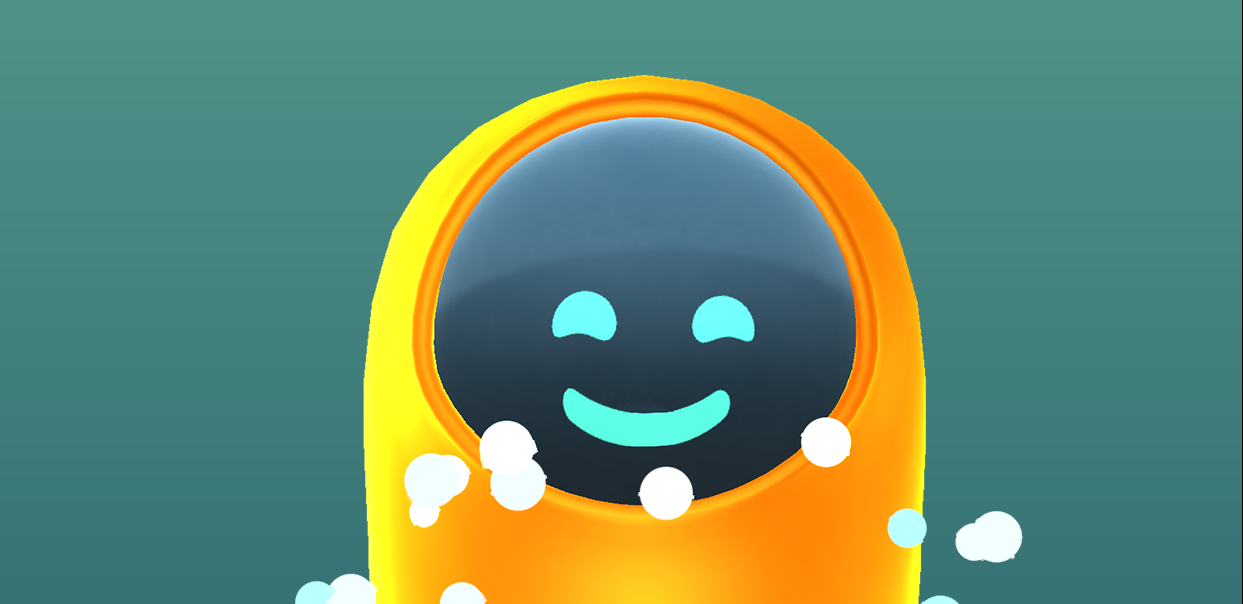 Merriam-Webster Launches Puku, an Adaptive Vocabulary Training App
August 20, 2019
The publisher Merriam-Webster announced on August 20 that it had developed a title that one won't be able to find in the reference section. Puku is a mobile app for learners aged 8-12 that delivers adaptive, personalized vocabulary training.
The Neopet-style app is based around Puku, a virtual pet that evolves as learners expand their vocabularies. With Merriam-Webster's library of definitions, the app introduces kids to new words and tracks their abilities and progress.
The app is currently available on iOS. An Android version is coming soon. 
Expanding Vocabulary with Puku from Merriam-Webster
The app has numerous features aimed at increasing engagement, like accomplishment milestones, feedback on performance, and rewards. Users can also make lists of their favorite words to share with friends.
"We're thrilled to announce the launch of Puku," said Merriam-Webster's Chief Digital Officer and Publisher Lisa Schneider, in a statement. "We wanted to create a tool for kids who have outgrown entry-level vocabulary apps, and also for parents who are frustrated with the limited resources available to help their older children study words they are learning in school. Puku is delightful to play, and empowers users to easily create and share custom word lists, with age-appropriate definitions, to align with classwork."
According to Schneider, the app was conceived internally and then developed in partnership with PRELOADED.
Puku can be played with three different settings of vocabulary imparted. These are: ongoing general study; a focus on vocabulary relating to specific categories; or testing a custom list. Merriam-Webster believes this last setting will be popular with teachers, who will be able to test students on vocabulary lists relating to other studies.
"Merriam-Webster has a two-fold mission: 1) To propagate our irrational love of the English language, and 2) To help people understand and use language better, so they can better understand and communicate with the world around them," Schneider said via email. "While many people know us best for our Collegiate Dictionary, we've long had leveled dictionaries for kids from kindergarten through high school. Puku combines our scholarship in age-appropriate definitions and our mission around language to fulfill that mission for kids with a product that is engaging and fun."
The Britannica Group Is Quickly Expanding its Digital Offerings
Merriam-Webster has been a subsidiary of the Britannica Group, the publishers of the Encyclopaedia Britannica, since 1964. Puku marks the latest instance of the company's ongoing effort to build digital capacity, tools, and services.
Earlier this summer, Britannica also released Guardians of History, a choice-drive, voice-accessed interactive historical game. The game can be accessed via Amazon's Alexa and Google Assistant devices.
"Games are one of the ways that technology, used effectively, can help enhance learning inside and outside classrooms," said Britannica Group CEO Karthik Krishnan, in a statement. "The launch of Puku following the recent launch of Guardians of History, our interactive voice experience, showcases Britannica's quest to blend modern-day technology, science fiction, and gamification concepts to continue to inspire curiosity and the joy of learning in new and engaging formats. With Puku and Guardians of History, Britannica adds another dimension—'Be entertained'—to its brand promise 'Save time. Learn more. Be sure.'"
Media courtesy of Merriam-Webster.