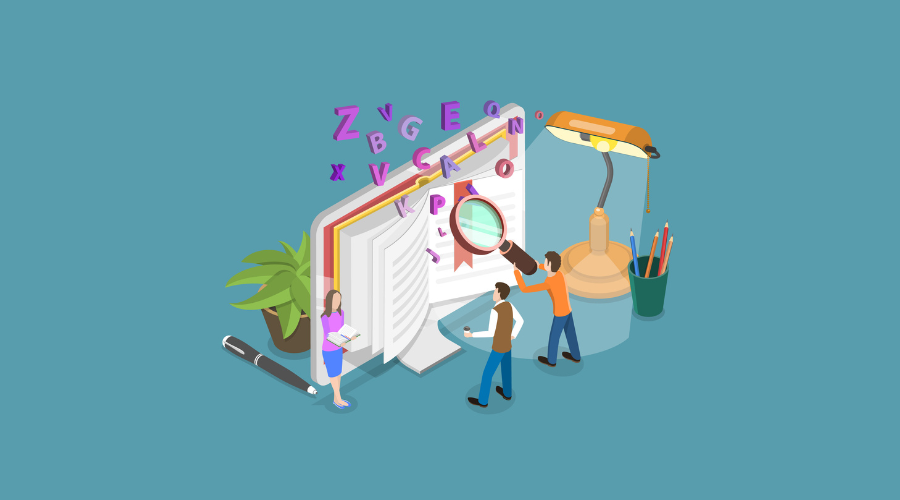 Learning New Vocabulary with Online Tools
September 13, 2023
It's important to keep introducing kids to new words and phrases. A more expansive vocabulary can help in many different ways – it can enable us to read more challenging texts, write with greater detail/conviction and be more articulate in our everyday conversations.
But just how can you teach kids new vocabulary? There are many different ways to get students to learn more lingo – including many methods involving the Internet.
Below are just some of the different internet resources that could be useful in teaching kids new words.
Downloadable worksheets
There are various free worksheets that you can find online that can encourage students to use new words. These include worksheets that ask students to describe things or come up with synonyms for words.
Fun word puzzles can be incorporated into these worksheets such as word searches and crosswords. The latter option can be particularly good at motivating students to think about new words.
Worksheets websites to try include Live Worksheets, Super Teacher Worksheets and ESL Printables. You may even be able to find free worksheets through the likes of Google Images.
Downloadable lesson plans
Rather than handing out a worksheet, you could look into lesson plans involving vocabulary learning. During these lessons, you can say words aloud so that students know how they sound and you can integrate individual and group activities to benefit different types of learning styles.
You can find lesson plans online at sites like Learn Bright. These lesson plans can save you time coming up with lesson ideas yourself.
Online word games
Kids love the chance to play online video games in class. There are many educational games that can teach new vocabulary through matching games, music games and memory games. You could consider getting kids to try these individually on laptops, or you could play them as a class on an interactive whiteboard.
This page at Science and Literacy lists a few different games websites to try when looking for vocabulary-based games. You can also find traditional word games like Hangman and Scrabble online, which have been digitised to make them more fun for kids.
Vocabulary quizzes
Quizzes can be a great way to test the vocabulary knowledge of your students. You can find many interactive vocabulary quizzes aimed at kids online. You could challenge kids to try these individually, or play them as a class.
YouTube has quite a few vocabulary quizzes that take the form of a video with questions and a timer for each one. More interactive quiz games can be found on various vocabulary games sites – some of these offer scores afterwards, which could provide a sense of competition.
Online dictionaries
You can encourage kids to do their own vocabulary research by introducing them to online dictionaries. When partaking in reading activities, kids may stumble across words that they don't understand the meaning of, and they may not always be able to ask someone what the word means. By using an online dictionary, kids can look up words they don't understand and learn them independently.
There are many online dictionaries that you can direct kids to including Collins, Macmillan, Merriam-Webster and the Cambridge dictionary. Kids Wordsmyth is one example that is aimed at kids.
Online thesauruses
Online thesauruses are useful for looking up synonyms. When doing writing tasks, thesauruses can be a useful resource for kids, encouraging them to use different words instead of repeating the same words.
What are the best online thesauruses? Word Hippo is one example that is great for kids. For a more expansive grown-up selection of vocabulary, you can encourage kids to try Thesaurus.com.
AI chatbots
Kids are increasingly starting to use AI chatbots like ChatGPT. Teachers can encourage constructive use of these chatbots by teaching them to engage in self-learning tasks such as how to use them to look for new vocabulary.
This could include asking AI chatbots to define a certain word in simple English, asking them for synonyms of a certain word or even asking them to write an example sentence using a word to see how certain vocabulary can be used in practice. ChatGPT remains the most popular tool for this.
Pronunciation videos
YouTube has a great range of videos on how to pronounce certain words. This includes simple words for non-native speakers and more complicated words.
Telling kids about these videos could be useful as they can teach kids how to use words in conversation. Just remind kids that there may be regional differences in pronunciation.
Featured image: TarikVision, iStock.  
If you liked this article, why not take a look at Choosing the Right Learning Apps for Preschoolers.