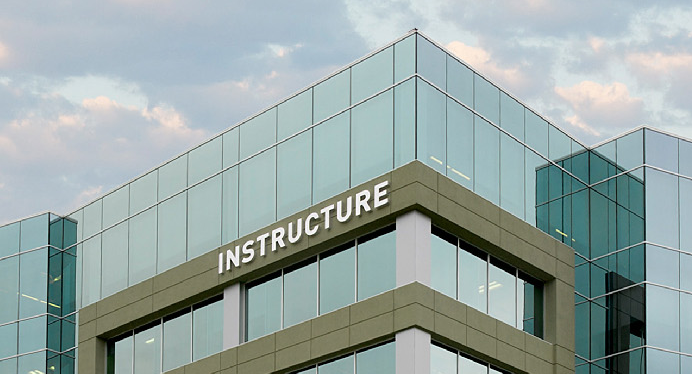 Instructure Acquires Video-based Learning Platform
December 11, 2017
Instructure, Inc. recently announced that it has acquired Practice, an applied video microlearning solution. The acquisition suggests that moving forward, Instructure's platforms, including Canvas, will be scaling up their video-based forms of instruction, but the acquisition may also point to Instructure's interest in forging connections to Practice's established clients, including those at some of the nation's top medical schools.
Practice was founded in 2011 and is based in both Philadelphia and San Francisco. The company's clients include Comcast, Domino's Pizza, NBC Universal, the University of Pennsylvania, Harvard Medical School, and UCSF Medical School. As Practice joins Instructure, which is the umbrella company known for its multiple products, including Canvas, Gauge, Arc and Bridge, there is speculation that the acquisition may be based as much on Practice's technology as its clientbase.
Practice's Video Microlearning Solutions
As stated on Instructure's own press release about the acquisition, "Organizations use Practice to create a scalable means for teams to frequently practice skills and receive meaningful, timely feedback through the power of peer-to-peer video assessment and coaching. With its focus on training, feedback and measurable improvement, Practice can be integrated into Instructure's product offerings, including Bridge for corporate learning and talent management, Canvas in the education space, and Arc in the video learning space."
Practice, which was started by teachers, was developed to respond to a problem. As stated on their website, "Classrooms and training sessions had become boring. A one-to-many teaching model had taken over the world. Traditional education and corporate learning was broken, but we had a way to fix things to help people develop real skills."  Specifically, Practice's learning methodology mimics effective face-to-face instruction by offering organizations "the ability to scale the key components: frequent practice, peer interactions, self reflection, coaching and assessment that's both candid and useful. Practice works for small groups and giant companies."
For all these reasons, Practice's mobile and web video technologies may prove to have the greatest impact on Instructure's talent management and training solutions. By enabling consistent feedback and interactive coaching and assessment, Practice's video technologies hold the potential to help employees build stronger relationships with peers, managers, and a host of other social actors in the workplace.
Reactions to the Acquisition
As Mitch Benson, SVP of Product at Instructure suggests, Instructure's newest acquisition "reflects our ongoing commitment to provide our customers with experiences that make it easy to learn and improve. When people are engaged and have a way to receive actionable, open feedback and coaching, their competency and confidence levels increase. Studies show that Practice works, and we're happy to welcome the team to Instructure."
Emily Foote, chief client officer and co-founder of Practice, is also excited about the Practice's next stage of development. As she emphasized at the time of acquisition announcement, "From the beginning, we built Practice with impact in mind. By bringing Practice's capabilities to Instructure, we have an incredible opportunity to help many more people reach their full potential. In addition to scaling our impact, we are beyond excited to work with and learn from an organization that strives for excellence and always puts learners first."
Details About the Acquisition
To date, few details have been released about Instructure's newest acquisition. What is known is that as part of the transaction, Practice's employees (currently 22 in total) will join Instructure's team of over 1,200 employees. Whether Practice retains its status as a separate brand or is fully integrated into Instructure's offerings is unknown. It's also unclear whether Practice's team will work from their existing locations in Philadelphia and San Fransisco or relocate to Instructure's main base in Salt Lake City, Utah. For Instructure, the acquisition suggests a growing interest in exploring new types of interfaces for learning but the acquisition may also point to an interest in increasing the company's dominance in certain types of online learning. Notably, Practice, while a small company, has several big-name clients, including the Harvard Medical School. As remote video and virtual reality continue to transform medical training and practice, it seems likely that part of the Instructure's interest in Practice may be the company's track record on helping to deliver video learning solution to medical schools.