How Technology Has Helped Students Survive During COVID-19
December 07, 2020
The onset of the global pandemic has highlighted a series of new social changes and restrictions. But with it, a whole new set of hardware and software technology has come to help us cope with the new normal. During the beginning of the lockdown a few months ago, businesses had to adapt quickly to survive. Millions of employees began working from home across the globe, and shoppers could not enjoy shopping in stores.
However, despite the changes and challenges of COVID-19, a host of other sectors are thriving. This article explores how technology has transformed our daily lives and allowed us to cope during the pandemic.
Education Tools
Technology has changed education in America. When the world was hit by coronavirus and countries went on lockdown, all schools had to close immediately to avoid spreading the virus. Teachers had to find ways to communicate with their students because we are unsure when the pandemic will end. A few months ago, what was impossible has become a reality for many, and educational software tools allow students and teachers to communicate and learn.
One of the biggest challenges for distance learning is that discussions in classrooms and communication are more difficult when students and teachers are not in the same classroom. Most of the tasks must also be driven by self-direction, and it may be difficult for younger students to focus on while learning.
This is where teaching management systems like Google classrooms and Canvas, and even virtual reality have come into play and mitigated the issue and has helped support teachers in directing their students better.
Virtual teaching was borne out of a need during the coronavirus pandemic. Most schools have adopted this new way of learning, and even if they go back to the classroom, some will still use online learning and blend it into their curriculum even after the pandemic.
Remote Working Technology
It is no secret that the usual workplace has changed forever, and what you used to know as regular working days have changed entirely now that you can do them all from home. As your work schedule has been altered, the technologies you used to work with have also changed.
Technologies like Zoom saw their users rise from 10million to 200million per day as more people started using video communication software to communicate with families and colleagues more than ever before. Microsoft teams, just like Zoom, has seen a large increase in the number of users. It's mainly used for workplace meetings and communications.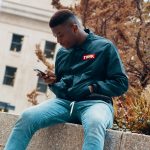 As the pandemic continues to spread across the World and the uncertainty continues, more and more people are getting used to working from home, and software like Zoom makes work easier for them to communicate with each other.
Financial Technology
Another area that has seen a boost in usage during the pandemic is financial technologies (FinTech). FinTech services have become more popular as a way to buy and sell goods digitally. More than half of the World's population is now practicing self-isolation. This means that local businesses, casinos, restaurants, and whatnot are closed down or minimizing the number of people who can come into their premises.
However, with the development of FinTech, people can order their things online and have them delivered to their homes. You can order food, grocery, and anything you need and have it delivered to your doorstep. This is only possible because different financial technologies have made money transfer safe and secure.
Internet of Things (IoT)
Internet of things devices are now found in most households, from smart speaker devices to yoga mats and even toasters and fridges. Developers see an opportunity to incorporate digital transformations in homes. The use of such devices has increased during the pandemic period as more people are looking for home convenience.
Internet of Things devices can also be used in the fight against COVID-19. Researchers suggest that an IoT enabled healthcare system can monitor COVID-19 patients by implementing an interconnected network. The technology can help increase patient satisfaction and reduce the readmission rate in hospitals. It can also be used to gather patient information remotely for assessment and recommendations.
IoT has also helped businesses and has had a positive impact on their ability to function during the pandemic. It has also helped employees while working from home, freed up their time, and has a significant return on investment for most businesses.
Drone Technology
During the pandemic, many countries tried to take advantage of drone technology in different scenarios. Some countries in Africa, like Malawi, Rwanda, and Ghana, are using drones for transportation and delivery purposes during COVID-19. They would deliver and pick up medical supplies to reduce transportation time and minimize infection and exposure risk.
Companies like Amazon are also utilizing drone technology, granted permission by the US government to start a trial with a drone delivery service. In Ireland, Tesco was given permission to start a delivery grocery service drone, which cut delivery service time, freed delivery drivers, and helped vulnerable customers during the pandemic.
The technology has also seen applications in other industries besides E-commerce. NHS Clinical Entrepreneur Programme is running a project to have medical supplies delivered between hospitals across the UK to cut delivery time and free up human resources.
There have also been media reports of the use of drone technology for aerial spraying disinfectant in some public places to mitigate the spread of the coronavirus. Countries that used drones to spray public areas were the UAE, China, Spain, and South Korea. Some companies even claim to have been able to cover around 3km of spraying.
Several law enforcement agencies and public safety organizations around the World have used drones to survey public spaces and to enforce quarantine messages over loudspeakers, and tracking non-compliant citizens. The use of drones to send out messages reduces the possibility of responders directly contacting a potentially infected population. Some academic groups even used drone technology to conduct symptoms tracing, enabled by thermal imagery and artificial intelligence.
Drone tech has been utilized across various industries, including the military, oil and gas, and emergency services.
Featured Image: This Is Engineering, Unsplash.