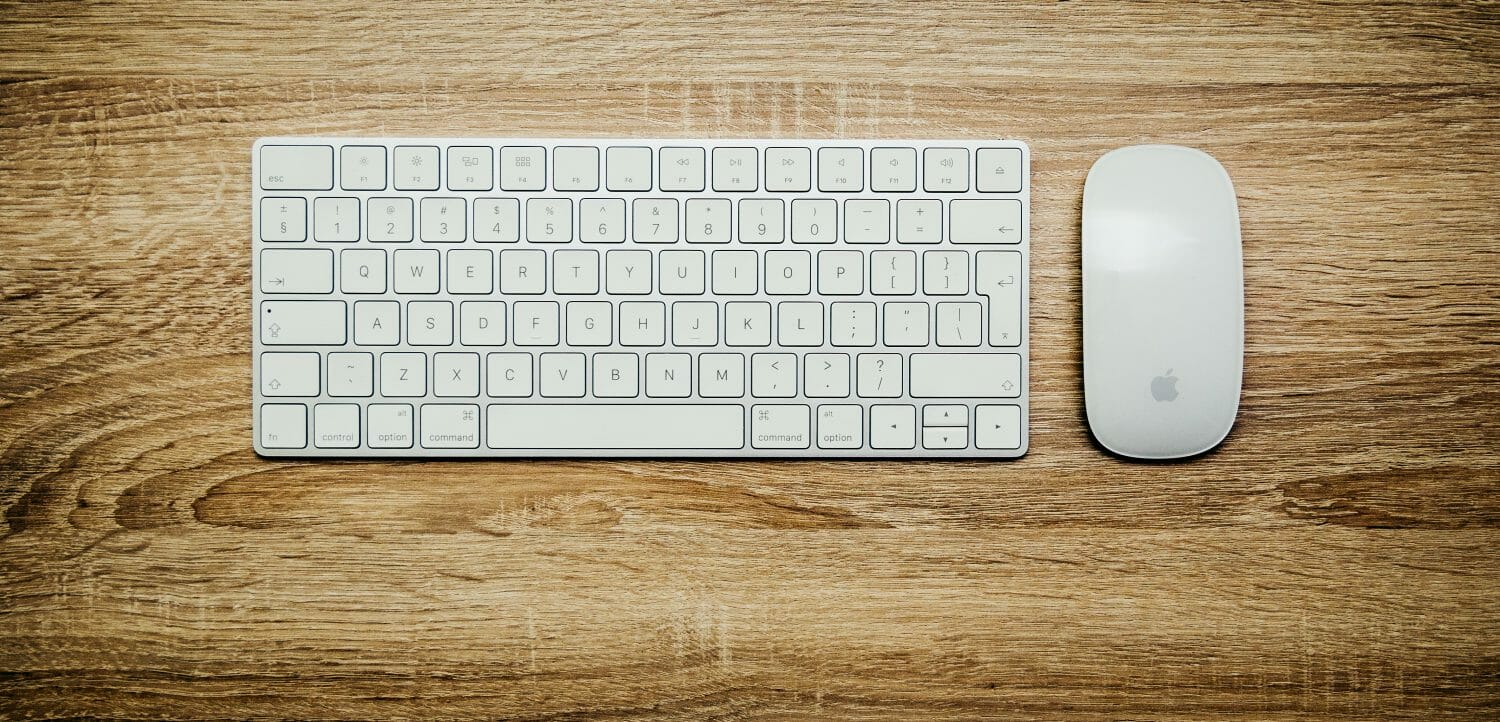 Highlights from the First Day of the ICELW Conference
June 14, 2017
June 14, 2017 – Dr. David Guralnick of Kaleidoscope Learning opened the 2017 International Conference on E-Learning in the Workplace (ICELW) this afternoon. Guralnick, who founded ICELW a decade ago, emphasized e-learning's rapid growth but further emphasized that moving forward, it will be critical to keep asking questions about best practices. In many respects, this is precisely what happened on the first day of the ICELW Conference. Presentations emphasized both how dynamic the eLearning field has become in recent years and the need for ongoing research and development.
Opening Remarks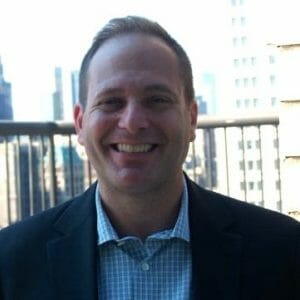 Now in its 10th year, ICELW is truly international in scope. This year the conference includes presentations from participants hailing from 16 countries, including Canada, Belgium, Switzerland, the United Kingdom, Brazil, and Argentina. The conference program also reflects a unique mix of representatives from industry and higher education. As a result, ICELW is a rare opportunity for eLearning experts from around the world and across sectors to share best practices.
As Guralnick emphasized in his opening remarks, despite eLearning's huge leaps and bounds over the past two decades, however, there is still more work to be done: "We still see a lot of learning online that is still very rudimentary–eLearning that asks you to read something and take a quiz, but technology keeps improving, and this means we can build educational experiences that are very different than those we were building in the past. This conference is about exploring how can we take advantage of what is coming up and not simply repeating what has already been done. This is at the heart of the conference and why we are still here ten years later, coming together as researchers to keep pushing forward."
Keynote by Dr. Alicia Sanchez
In the opening keynote, Alicia Sanchez, who designs games for the Defense Acquisition University (an organization that is charged with the daunting mandate of enabling "the Defense Acquisition Workforce to achieve better acquisition outcomes") emphasized the importance of keeping games relevant over time and agnostic enough to reach a broader range of people.
For example, she noted that if you're producing games for a workplace, lifespan matters. In workplaces with uniforms (e.g., the military), it is important to avoid making the uniforms depicted in the game too realistic because uniforms can and do change over time. On this basis, Sanchez observes that sometimes less realism can be more effective than more realism, even in a simulation, since this small change can stretch the lifespan of a game and in turn increase one's long-term return on investment.
Interestingly, despite the fact that Sanchez builds games for the government with the goal of training people to respond to high-stake real-life scenarios, she also often uses fantastical elements in her training games: "I use fantastical elements because we service Marines, the Coast Guard and all branches of the military. By removing the entire situational aspect, by putting things in an agnostic context, my hope is that the games can be more relevant to more groups."
Panels on the First day of the ICELW Conference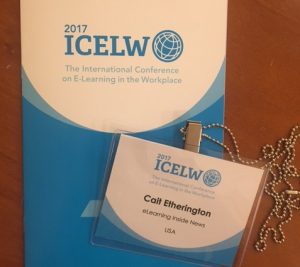 Following Sanchez's keynote, two parallel panels took place. The first session chaired by Fernando Salvetti (Logosnet, Switzerland) included presentations on emotion and eLearning by conference chair David Guralnick, as well as presentations on the use of eduBeacons in workplace training (Patrick Blum, inside Business Group, Germany) and learning ecosystems (Gina Richter, Conduent, New York, USA). At the same time, another group gathered to listen to presentations on problem-based learning (Gail Radecki, Executive Director, Inc., Milwaukee, USA), online delivery methods (Stuart Simmons and Melissa Dobson, Northern Alberta Institute of Technology, Canada), and data envelopment analysis (DEA) (Jean Claud Callens, VIVES University College, Belgium). The second panel was chaired by Keyonda Smith of the Maryland University of Integrative Health.
The first day of the conference ended with a reception in the Ivy Lounge at Columbia University's Faculty House where conversations about the day's proceedings and the future of the eLearning continued to take place well into the evening.