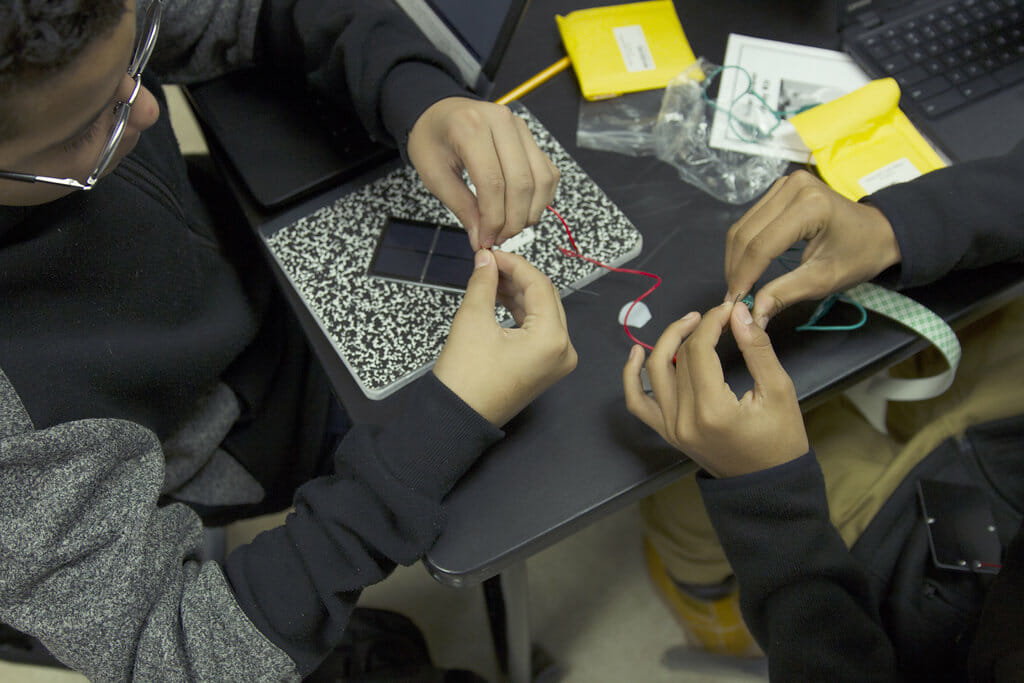 For Educators and Administrators, Summit Learning Works
July 10, 2018
Based on numerous factors, Summit Learning comes off as suspect to many parents around the U.S. Those parents, however, are far in the minority. Over 330 schools currently participate in the Summit Learning Program. Schools that have tried and later rejected the platform would make up about 1-2% of current users. Within that group, most, if not all, of those who have rejected the platform have done so at the behest of parents. Administrators and teachers have never led the charge against it. In fact, most adopters tend to like it.
Aspen Valley Preparatory Academy is a charter school based in Fresno, CA and teaches grades K-8. In the 2015-2016 school year, their 6-8 graders weren't doing great on California's Smarter Balanced test, the statewide assessment. Of the group, 33% were proficient in English Language Arts/Literacy (ELA). 19% were proficient in math.
Aspen Valley's student body is also pretty different from some of the schools discussed in the previous article on Summit Learning (linked above). 82% qualify for free or reduced lunch. 11% are English learners and a further 8% have an individualized education plan (IEP), meaning they have special needs.
With Any Change Comes Concern
Despite socio-economic differences, Aspen Valley parents initially reacted as others did. "Absolutely" there was concern over the use of Summit Learning, according to Corrie Sands, Site Director at Aspen Valley.
"People get upset about any kind of change," Sands said. "With Summit Learning being implemented here, we had several parents who didn't understand it or were worried their kids weren't getting adequate teaching from people and were receiving everything independently through the computer, which isn't accurate. So really it has a lot to do with meeting with parents. Hilary and I have spent hours and hours meeting with parents either in large group organized settings where we create evenings where they can come and learn about things and ask questions and explore the platform."
In the experience of Sands and Witts, many parents who are suspicious of the platform don't fully understand or are misinformed about how it works. "There was one parent who was scared of the program who's child had an IEP," Witts said. "Thankfully, we had a good relationship with her already. She talked with us and, low and behold, now she's our biggest proponent. She even came to our orientation and talked to other parents with children with IEPs and just said how wonderful it was that it actually had positively affected her child and he's excited and his behavior improved."
Parents Tend to Focus on the Summit Learning Platform, But That's Just One Aspect
Part of the misunderstanding, according to Nadee Gunasena, a member of Summit Learning's Communications team, is that the Summit Learning Platform is just one part of their program. "Summit Learning is a comprehensive approach to education," she wrote via email. "We've designed a rich classroom experience centered around building strong relationships between teachers and students—through real world projects, dedicated mentoring time each week where students meet 1:1 with a teacher, and self-direction, where we empower our students to learn how they learn best."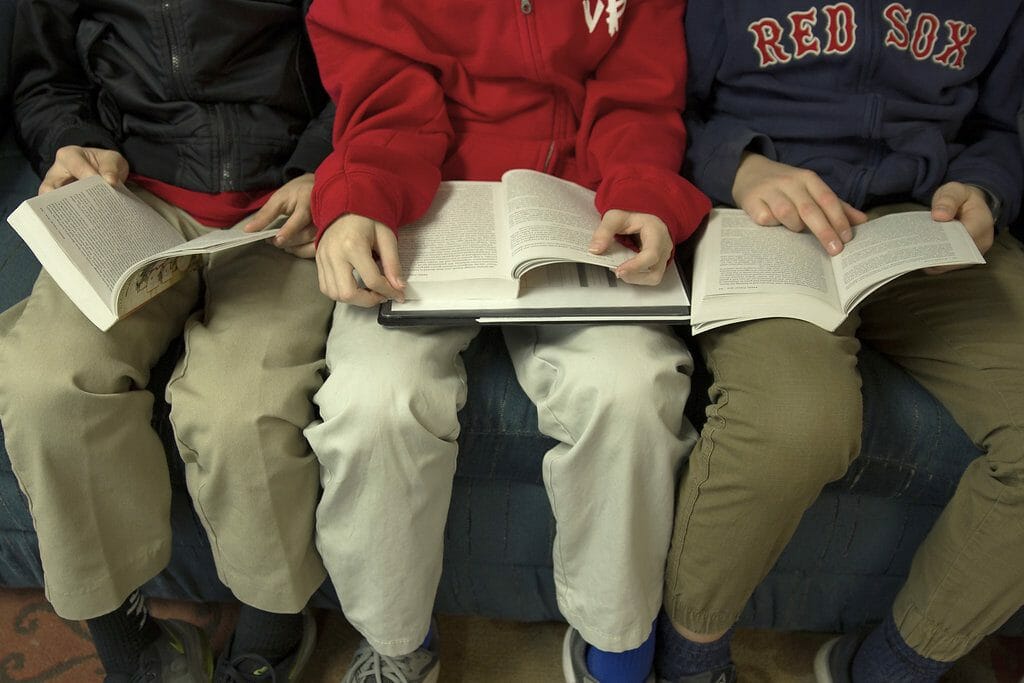 "It's easy to focus on the Summit Learning Platform, but the fact of the matter is the Platform is just a tool that teachers and students use in the classroom," wrote Gunasena. "It's a support for the personalized teaching that happens in each Summit Learning classroom. Students spend most of their time working on projects where they apply their knowledge to real-world scenarios that help them develop the skills (e.g., writing, analysis, communication) and habits (e.g., planning, persistence) that prepare them for success in college and beyond.  Projects include collaboration "with peers, group discussions, and one-on-one support from teachers.
There's one thing that tends to stick in critics' craws—Summit Learning is free. It doesn't cost the district a dime. And as the saying goes, if you're not paying for it, then you're the product.
But that's not how Witts sees it. Summit Learning currently operates with a good deal of support from various groups, including the Chan Zuckerberg Initiative, with the mandate to improve and effectively implement personalized learning in classrooms.
"It really is a non-profit venture where they have considered us a partner school," Witts said. "The way we give back is not financially, it's basically we implement things and they get to crowdsource us. They ask our teachers questions to constantly improve the platform so that it can be shared in a better way over time."
Images provided courtesy of Aspen Valley Prep