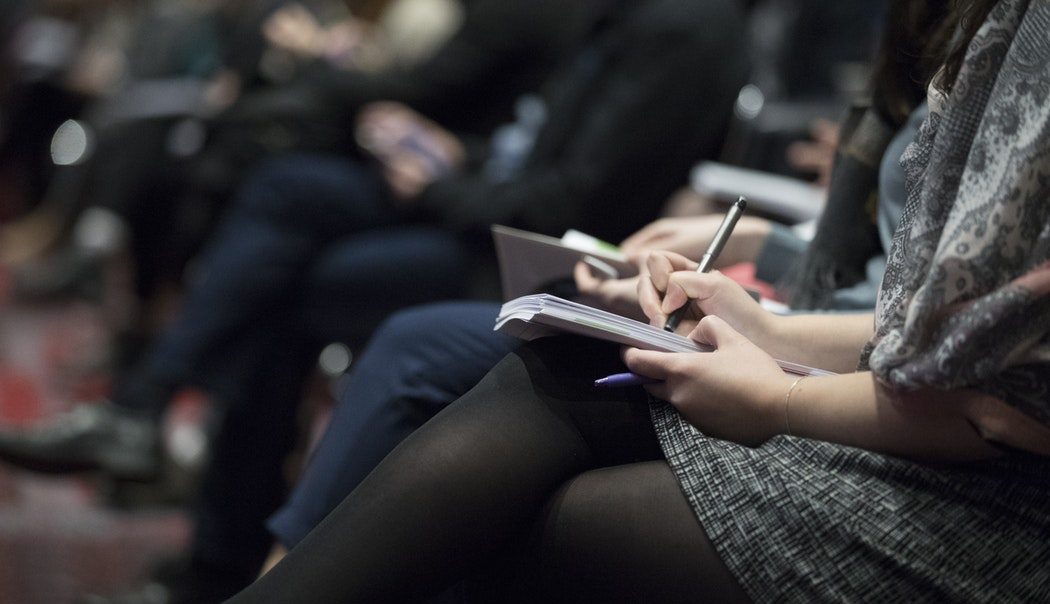 Five Upcoming eLearning and Edtech Conferences and Summits in 2019
June 27, 2019
Two times a year, eLearning Inside offers recommendations on upcoming eLearning and edtech conferences and summits. For the second half of 2019, anyone hoping to mix and mingle with other people who share their enthusiasm for edtech will find many options, including BbWorld, the annual Distance Teaching & Learning Conference, Educause, the International Association for K-12 Online Learning, and SETDA.
Upcoming eLearning and Edtech Conferences
July 2019
This year's BbWorld conference is set to take place in Austin from July 23-25. While Austin can be extremely hot in July, the more than 1500 thought leaders, educators, and industry insiders expected to attend this year's BbWorld will likely be spending most of their time indoors exploring Blackboard's latest innovations. BbWorld 2019 will include over 150 sessions and as always, provide Blackboard's partners with an opportunity to explore the platform's newest and latest offerings. This year's BbWorld will also feature keynote addresses by Robert Reich, Chancellor's Professor of Public Policy at UC Berkeley and Kimberley Bryant, the founder and CEO of Black Girls Code.
August 2019
Later in the summer, the Distance Teaching & Learning Conference will take place in Madison, Wisconsin from August 6-8.  Now in its 35th year, DT&L is one of the most established eLearning and edtech conferences. As always, this year's participants can expect to find a variety of hands-on demonstrations, engaging sessions, and keynotes by industry experts. This year's keynotes will include talks by Bryan Alexander, a futurist, researcher, and teacher at Georgetown University, and one by Robin Derosa, the Director of the Open Teaching and Learning Lab at Plymouth State University.
October 2019
After taking a break for the back-to-school startup, edtech and eLearning enthusiasts can head off to the 2019 Educause conference. Scheduled to take place in Chicago from October 14 to 17, this year's Educause event will feature over 300 panels and 800 participants. The 2020 keynotes will be delivered by Steven Johnson and Reshma Saujani, founder of Girls Who Code.
After Educause, online learning experts can head to Palm Springs for this year's International Association for K-12 Online Learning (iNACOL).  The meeting, scheduled to take place from October 28 to 31, will include over 200 sessions on topics in online learning. The theme of this year's conference is "Shining a Light on the Future of Learning." 
November 2019
SETDA Leadership Summit & Education Forum
In November, another major annual edtech conference is scheduled to take place in Arlington, Virginia from the 3rd to the 6th. Now in its 18th year, the SETDA Leadership Summit & Education Forum continues to offer a space for education leaders, including those working for state departments of education, to explore edtech innovations and policy matters. Known for its VIP guests, high-profile speakers, and think tanks, SETDA may not be for everyone, it is a must-attend conference for anyone working on the policy side of the edtech sector.
Looking Ahead to 2020's eLearning and Edtech Conferences
Looking ahead to 2020, there are also many eLearning and edtech conferences to mark on the calendar. First, in early January, New York EdTech Week will finally return. Hosted by the StartEd Accelerator at New York University, the annual event used to take place in December. After taking a year's break, the event will return in a new slot–the next New York EdTech Week is scheduled to take place from January 6-8.
eLearning and edtech conference attendees looking ahead to 2020 will also want to mark the upcoming SXSW Edu on their calendars. The annual event will take place in Austin from March 4 to 7. As in the past, this year's SXSW Edu will feature workshops, panels, keynotes, a policy forum, mentorship program, and expo with exhibits from some of the most exciting and innovative startups and established players in edtech.
Photo by The Climate Reality Project on Unsplash.