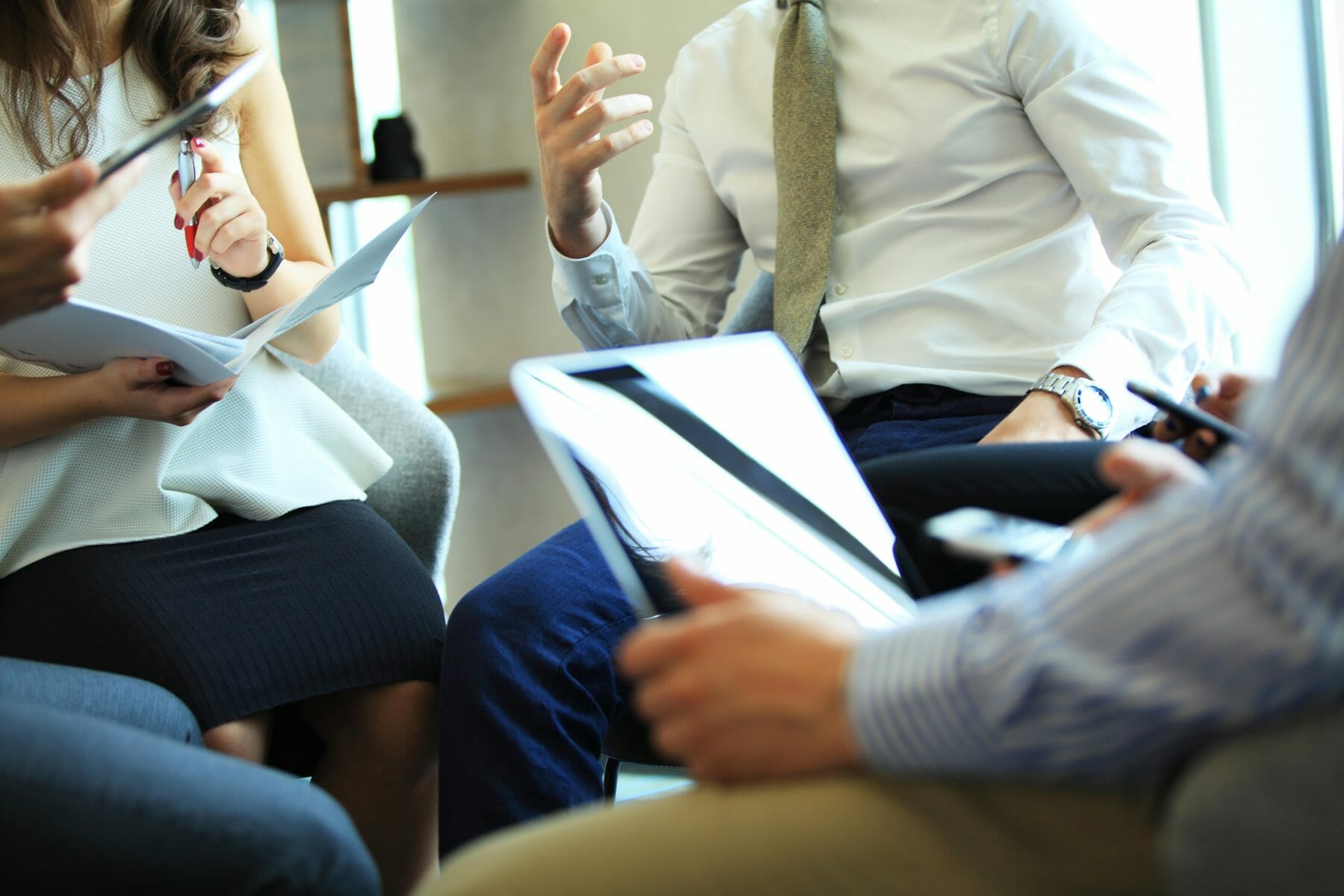 Who is Pocketing all the Money Businesses Spend in the Corporate eLearning Market?
November 02, 2017
Businesses are spending more money than ever on eLearning for their employees, and much of it is paid out to vendors who provide content authoring tools, ready-made learning content, learning management systems, and customized eLearning services. When market research company Technavio reported on the global corporate eLearning market in 2016, it predicted an 11% CAGR or compound annual growth rate for the period of 2016-2020 (source). Its more recent report ups that figure to 18.54% for 2017-2021 (source). This amounts to a global market that will be worth in excess of $30 billion. It begs the question – who is pocketing all this money corporations are spending on eLearning? As it turns out, there are no easy answers to this question.
Segmenting the Corporate eLearning Market
The way Technavio studies the corporate eLearning market breaks it up into three major components or segments: content, technology and services.
The content segment includes the players who provide either the tools to generate eLearning content or offer off-the-shelf content to businesses. This is segment of the market is considered to be the largest contributor of corporate eLearning revenues and was worth more than $12 billion in 2015. What has been driving this segment in recent years are companies utilizing self-paced learning for their employees. The company accumulates a central collection of learning assets that employees can easily access on their device of choice. Building and managing the collection of learning content can be handled in-house or outsourced to content delivery vendors.
The technology segment of the corporate eLearning market includes all the mobile apps and websites that have been developed to create and deliver eLearning content, which means this segment includes the ubiquitous Learning Management System (LMS), which in recent years has been driven by cloud-based offerings that allow companies to educate and train employees in a virtual environment. The cloud-based LMS represents a low-cost but robust learning solution where companies don't have to worry about installing upgrades or performing maintenance.
The services segment includes the players who work with companies to better understand their learning needs and then create customized eLearning solutions to meet them.
Key Vendors in the Corporate eLearning Market
Across all the segments of the corporate eLearning Market, it's interesting to take a look at who Technavio has labeled as the four "key vendors" for this industry.
Adobe is high on the list. Although best known for its design software (Photoshop, Illustrator, etc.) its PDF software (Acrobat, Reader, etc.), and its rapidly growing cloud-based marketing and analytics offerings,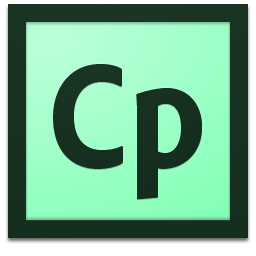 Adobe has a prominent place in the eLearning industry with content authoring tools Adobe Captivate and Adobe Presenter Video Express as well as its Adobe Captivate Prime LMS. Adobe Systems raked in $5.85 billion of revenue in 2016, but how much of that might be attributable to its corporate eLearning offerings is a mystery. The company's Creative Cloud division makes up 50% of Adobe's value, and the fast-growing Cloud Marketing makes up 27% of its value, while its Document Cloud offerings make up 15% of its value. That's 92% right there with those divisisons. Interestingly enough, Adobe's eLearning offerings are buried in the company's Printing and Publishing division, which is expected to bring in a mere $172 million this year (source), but only a part of that would be from eLearning as it also includes actual print-enhancement solutions.
Expertus is an LMS company, but unlike Adobe Systems it is privately-held, which means information is hard to come by, but Hoovers puts the company's revenues at just under $4.3 million, which isn't bad for a standalone LMS company (source). It has signed up some very large companies that help explain this – companies like Siemens, the huge German electronics and electrical engineering company with more than 350,000 employees worldwide, medical company Boston Scientific with its 24,000 employees, and Swiss company ABB with its 136,000 employees.
GP Strategies is a professional services company that helps companies improve performance through its four divisions: Learning Solutions, Professional and Technical Services (training, consulting and other services), GP Sandy (custom product sales training for US automotive companies), and Performance Readiness Solutions (performance consulting). It's worth noting that the Learning Solutions segment of the company is the largest, with $209 million in revenue for 2016 (source).
Skillsoft is both an LMS as well as a learning content company. Like Expertus, it is a private company, but Hoovers estimates its revenue to be $685.52 million (source), which is impressive to say the least.
Technavio goes on to list another 15 "prominent vendors" in the corporate eLearning market:
AllenComm (Allen Communication Learning Services) has been in the corporate training space since 1979 and has changed with the times to become a major provider of customized training offerings that include eLearning courseware. Hoovers estimates the company's revenues to be $13.65 million (source).
G-Cube is an Indian company offering a range of eLearning services to design, develop and deliver technology-based learning solutions, including eLearning design, course development and learning delivery solutions, custom content development, mobile learning and more. Hoovers estimates this company's revenue to be $380,000.
City & Guilds Group is a London non-profit educational institution that has been around since 1878. It is somewhat unique in that it is partly an institution of higher education but also acts as a business and has acquired several eLearning companies such as Kineo in 2012 and e3Learning in 2016, which is one of Australia's largest dedicated corporate eLearning and compliance providers. While Hoovers estimates the company's revenues at nearly $200 million, not all of that is directly related to eLearning.
Articulate is focused on eLearning authoring tools for instructional designers to create and publish interactive, multimedia content. Many eLearning professionals have made use of Articulate Storyline. The more recent offering is Articulate 360, described as all the apps and resources needed to create eLearning courses in one place. Hoovers estimates the company's revenue to be just under $20 million (source).
Cornerstone OnDemand deals in both cloud-based learning and talent management solutions. As a public company, its 2016 revenues topped $423 million in 2016 (source) and it is also quite profitable. It has more than 3,000 clients around the world and 31 million users spanning 191 countries and 40 languages.
A number of the remaining prominent vendors may be making a splash in the industry, but their operations are both private and perhaps not large enough to warrant any real reporting on them in terms of financials. These include Learning Pool, EI Design, CCS Digital Education, PulseLearning, SweetRush, Learnnovators, XoomPoint, Designing Digitally, Tata Interactive Systems, and Elucidat. Many of these and other eLearning companies like to tout how many users they have or how many Fortune 500 companies are clients, but a lot of them probably have yet to turn a real profit. That's not necessarily a bad thing. Amazon, for example, has literally had only a handful of profitable quarters in its more than twenty years and yet it is the fourth largest public company at nearly $470 billion in market capitalization. Many of the newest successful eLearning companies of the 21st century are living off investment capital they have received as opposed to generating enough revenue to cover expenses and growth. Again, not necessarily a bad thing depending on how it plays out over time. These companies are banking on the growth predicted in many of the corporate eLearning market outlook reports, and so far it looks as if the industry will continue to deliver exactly that.