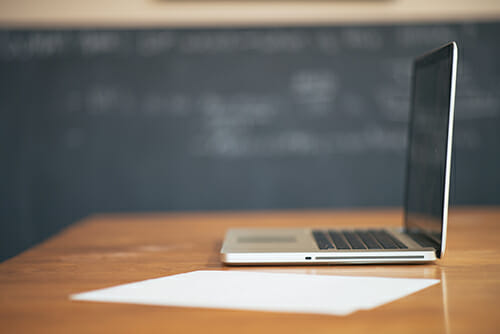 More Concerns About the Performance of Online Schools
March 09, 2018
Although virtual schools still account for less than 1% of all full-time school enrollments, the number of students attending virtual schools is on the rise as is concern about the performance of online schools. Indeed, these concerns continue to cast a shadow over the rapidly growing online school sector. This is prompting educators and educational researchers, as well as policymakers and legal scholars to look for solutions.
Growing Concerns the Performance of Online Schools
As recently reported, Electronic Classroom of Tomorrow (ECOT), which was once a thriving online school, has now closed its virtual doors for good. In this case, the school's demise started when Ohio was forced to claw back funding it claimed the school never should have been eligible to collect in the first place. Eventually, the school shut down claiming it was no longer able to operate. At issue was ECOT's alleged enrollment reporting abuse. California Virtual Academies network (CAVA) has also been asked to pay back approximately $2 million to California for enrollment reporting abuse.  Indeed, similar cases have arisen across the United States.
In defense, many virtual charter schools continue to argue that they frequently enroll students who have already dropped out or been pushed out of on-premise schools and as a result, they naturally end up with lower test scores and graduation rates overall. Many state and federal funders aren't buying this defense, but should the public?
A recent Wall Street Journal investigation reviewed 468 full-time virtual schools that are recognized by the U.S. Department of Education or state education agencies. Data were available for 403 of these schools in 31 states and the District of Columbia and among these schools, a staggering 80% of students reported "overall low academic performance." Indeed, the investigation found that the graduation rate for 240 of the schools that serve high-school students was just above half (52%). Compared to the national average of approximately 83%, this certainly appears to be cause for alarm, but what's the solution?
Funding, Pedagogical, and Legal Responses
As virtual schools expand and struggle to gain credibility, educators, politicians, and lawmakers continue to search for ways to bring heightened quality and accountability to the sector.
One potential solution, which is already underway in Florida (a state that not only has a thriving virtual school system but also requires all high school students to complete at least one online course in order to graduate), is to shift funding from enrollment to completion. In other words, rather than fund schools based on how many students are enrolled, states would fund schools based on the number of students who actually graduate. Some educators worry that if this practice becomes widespread, however, it may also lead to abuse, with educators facing heightened pressured to pass students even when they are failing.
Another potential solution to the current problem is to start launching more virtual schools for high-performing students. As explored in eLearning Inside News' series of articles on Stanford Online High School, there are already at least some highly selective online schools that are not only reporting exceptionally high graduation rates but also creating opportunities for highly motivated students to start doing work at the college-level long before they complete high school. In this case, however, students are not only screened for their academic potential but also for their ability to work in a virtual environment. Notably, Stanford Online High School also offers a synchronous rather than asynchronous program. Synchronous online programs are not only associated with higher levels of student success but also largely eliminate the potential for widespread enrollment reporting abuse.
A final solution, which is certainly not ideal but may be necessary, entails turning to the law. As reported on eLearning Inside News earlier this week, in a sector where enrolment reporting abuse and false claims about student outcomes remain a major problem, some legal scholars maintain that the False Claims Act, which has been used to crack down on fraud in the healthcare sector, might be successfully used to regulate the activities of online charter schools.