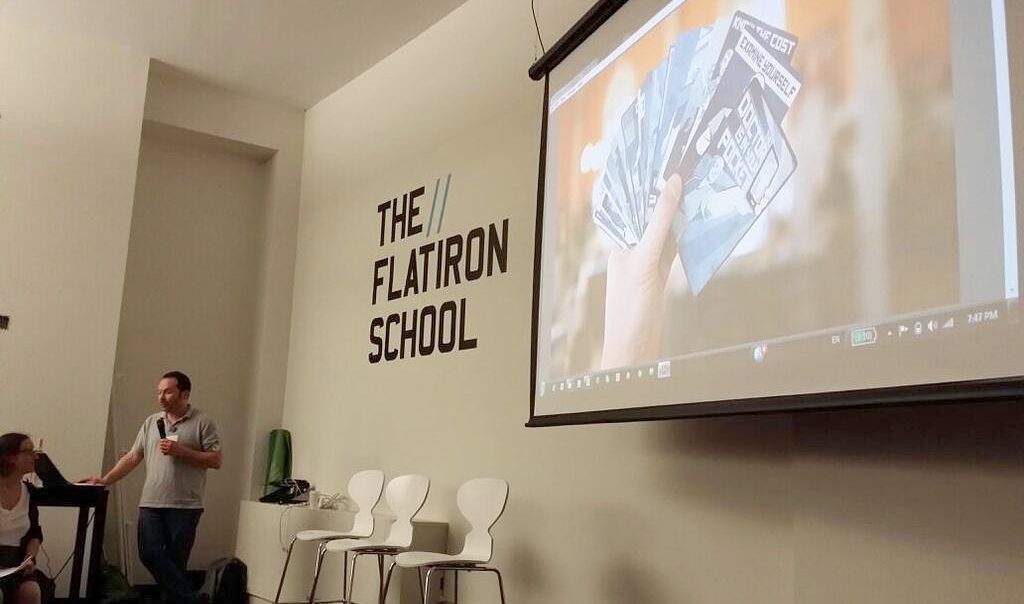 Cognizant and Flatiron School Partner on $1.2 Million Tech Training Grant
January 21, 2020
The Cognizant U.S. Foundation, the philanthropic arm of the multinational IT services provider, announced a new partnership with the Flatiron School on January 21. The former has provided a grant of $1.2 million to the coding bootcamp in order to establish the NextTech 100 Scholarship. The initiative seeks to train 100 future coders and developers from communities underrepresented in tech.
The Flatiron School was among the first generation of coding bootcamps that emerged in the early 2010s. The company went through two funding rounds before WeWork acquired it in 2017. Today, the coding bootcamp operates in 10 cities around the world. They have also offered online courses since 2015. Their programs includes instruction in UX/UI, cybersecurity, data science, and software engineering.
To learn more about coding bootcamps, listen to eLearning Inside's investigative podcast, Code Burst.
Cognizant U.S. Foundation and Flatiron School Partner on NextTech 100 Scholarship
"Flatiron School has demonstrated time and again that its approach to technology training works. Students with little to no prior technology experience have been employed as software engineers upon completion of the program," said Cognizant U.S. Foundation Executive Director Kristen Titus, in a statement. "The Cognizant U.S. Foundation's goal is to help make that experience accessible to more students, particularly those in underserved or underrepresented communities, and to continue to help build a diverse and robust technology workforce throughout the country."
The Flatiron School has launched numerous initiatives and partnerships aimed at increasing access to careers in tech, especially for communities underrepresented in the industry.
Internally, the coding bootcamp has awarded over $1 million in scholarships to women. They have also provided scholarships and expanded resources to veterans, minorities, people with disabilities, and members of the LBTQ+ community. The company has also accepted funds and partnerships from organizations and companies like Opportunity Hub and Citi Bank.
The scholarship announced today will be available to in-person learners in five locations: Denver; Houston; Washington, D.C.; Atlanta; and Chicago. Applications are currently open and will close on February 7. Preference will be given to those who have not attained a four-year college degree.
"We are proud to work with the Cognizant U.S. Foundation to offer NexTech 100 Scholarships with the goal of creating a well-trained and diverse tech workforce," said Flatiron School Co-Founder and CEO Adam Enbar, in a statement. "The recipients of this scholarship represent the future of the tech industry and we are honored to be a part of their journey."
Flatiron School's Track Record
The Flatiron School currently states that 93% of their "job-seeking graduates" who voluntarily disclosed their employment details have found work in tech. Their median income is $74,566.
Despite spearheading accurate graduate success reporting efforts, the coding bootcamp has, in the past, landed in hot war by issuing misleading statistics. In 2017, the New York State Attorney General's office found that the company had been reporting a 98.5% job placement for its graduates. This included apprentices and freelance contract workers. Their stated $74,447 average salary at the time, however, only referred to those who had been hired full-time. The company had also been operating without a license.
As a result, the company agreed to pay a $375,000 settlement.
Featured Image: Juhan Sonin, Flickr.