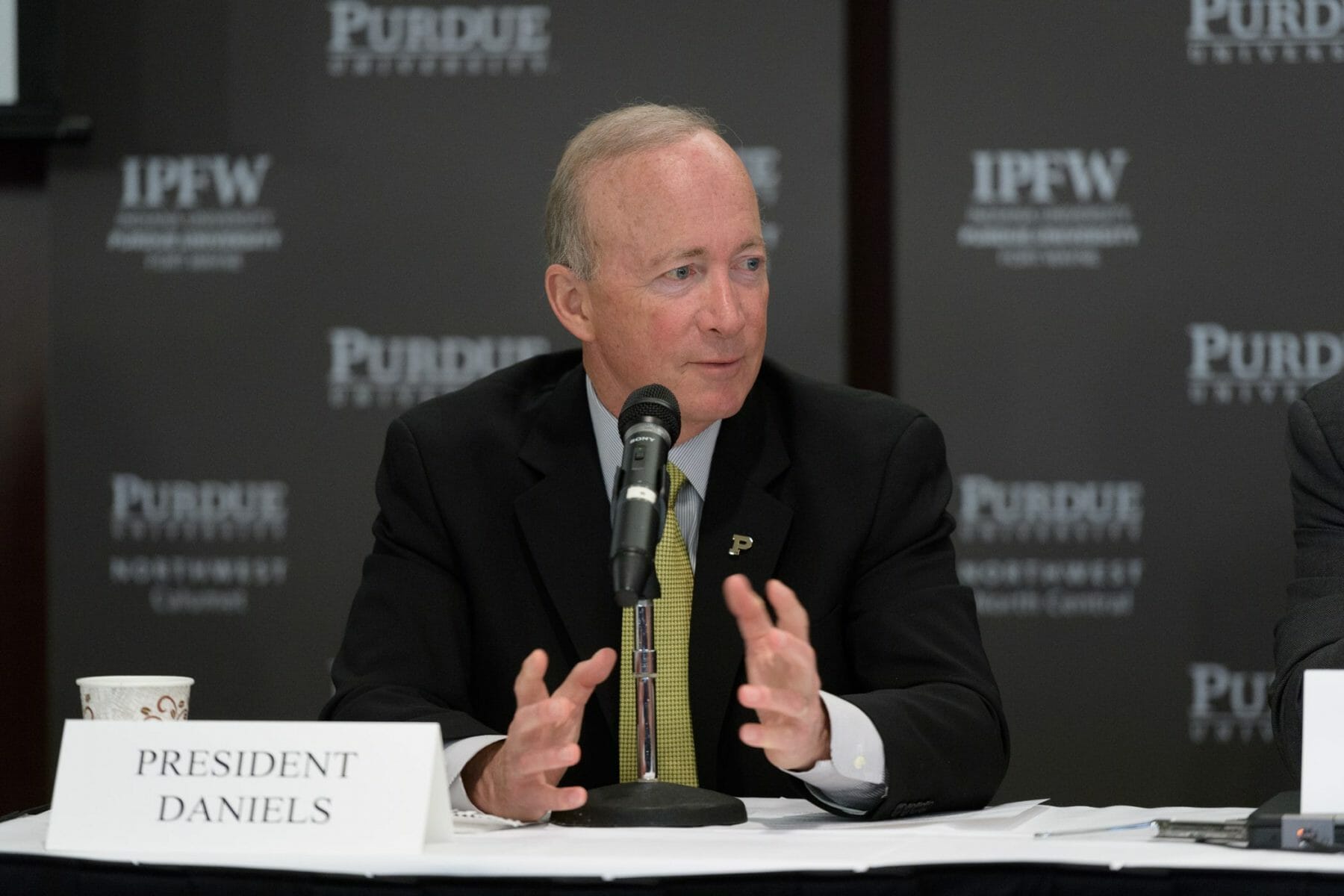 Purdue Global Ready to Launch, With or Without Purdue Faculty Support
March 16, 2018
Early last year, Purdue University acquired Kaplan in a bid to expand its online programs. The acquisition surprised many people and raised concerns. After all, could Purdue University, an established public university, successfully assimilate a private institution such as Kaplan into its culture of learning and labor relations? Last week, Purdue University issued a press release indicating that the new entity, now known as Purdue Global, had received final approval from the Higher Learning Commission (HLC) and would launch, as planned, but not everyone at Purdue University is celebrating. As reported in The Exponent, a Purdue University-based publication, in late February, just prior to the HLC decision, Purdue's Faculty Senate continued to express concerns about their exclusion from the negotiation process and its future consequences.
Tensions Between Purdue's Administration and Faculty Continue
Purdue President Mitch Daniels, a Republican and the former Governor of Indiana, has driven the Kaplan acquisition from its inception. At a press conference last week, Daniels described the final approval as marking  "a new era for our institution, with the opportunity to expand our land-grant mission to millions of adult students around the country." Daniels further emphasized, "Starting today, Purdue University hopes to take a leading role in online learning nationally."
While Daniels insists that the Kaplan acquisition and creation of Purdue Global will extend the public institution's mandate to bring affordable education to traditionally underserviced groups, some Purdue University faculty members disagree. As reported earlier on eLearning Inside News, the Indiana Conference of the American Association of University Professors (AAUP), which represents Purdue faculty, objected to the Purdue/Kaplan deal on several key grounds. In a statement issued last May, shortly after Purdue University announced plans to purchase Kaplan, the ICAAUP countered with a statement objecting to the acquisition on five key grounds. Among other objections, the ICAAUP noted that prior to the purchase, no assessment of the impact on the academic quality of Purdue was carried out and no consideration was given to the form that faculty governance will take at the new university. Indeed, the ICAAUP was clear: Non-profit institutions serve the public good, for-profit private institutions serve corporate interests, and the dtwo should never mix.
Over the past year, few of the ICAAUP's questions and concerns have been resolved yet the new entity, Purdue Global, is now ready to launch.  As stated in a March 5 letter issued by the Higher Learning Commission, on February 22, 2018, the HLC board voted to "approve the extension of accreditation under the Commission's policy on Change of Control, Structure or Organization related to the application wherein Purdue University, through its affiliate Purdue NewU, Inc., acquires certain assets of Kaplan University, with the successor of Kaplan University to henceforth be owned and operated by Purdue University as a separately accredited institution known as Purdue University Global."
Purdue Global's Mandate
Purdue Global will be based in Indianapolis and is expected to launch officially by April 2018. Betty Vandenbosch, currently president of Kaplan University (KU), will serve as the chancellor of Purdue Global and will report directly to Daniels. Vandenbosch, like Daniels, is optimistic about the new institution's promise to reach traditionally underserviced students: "We are excited to become part of the Purdue University system and offer working adults a supportive and practical education tailored specifically to them."
As of now, there are plans to transition approximately 30,000 students enrolled at Kaplan University into Purdue Global. The plan will enable students to complete their programs and even continue working with their current instructors. Yet, as Frank Dooley, Purdue vice provost for teaching and learning, observes, "A large and growing number of Purdue faculty have demonstrated an active interest in working with Purdue Global or with the digital platform it brings." It is still unclear, however, how many Purdue faculty are in fact on board. Indeed, even as Purdue Global takes shape, faculty opponents to the new deal remain the most vocal and visible group.