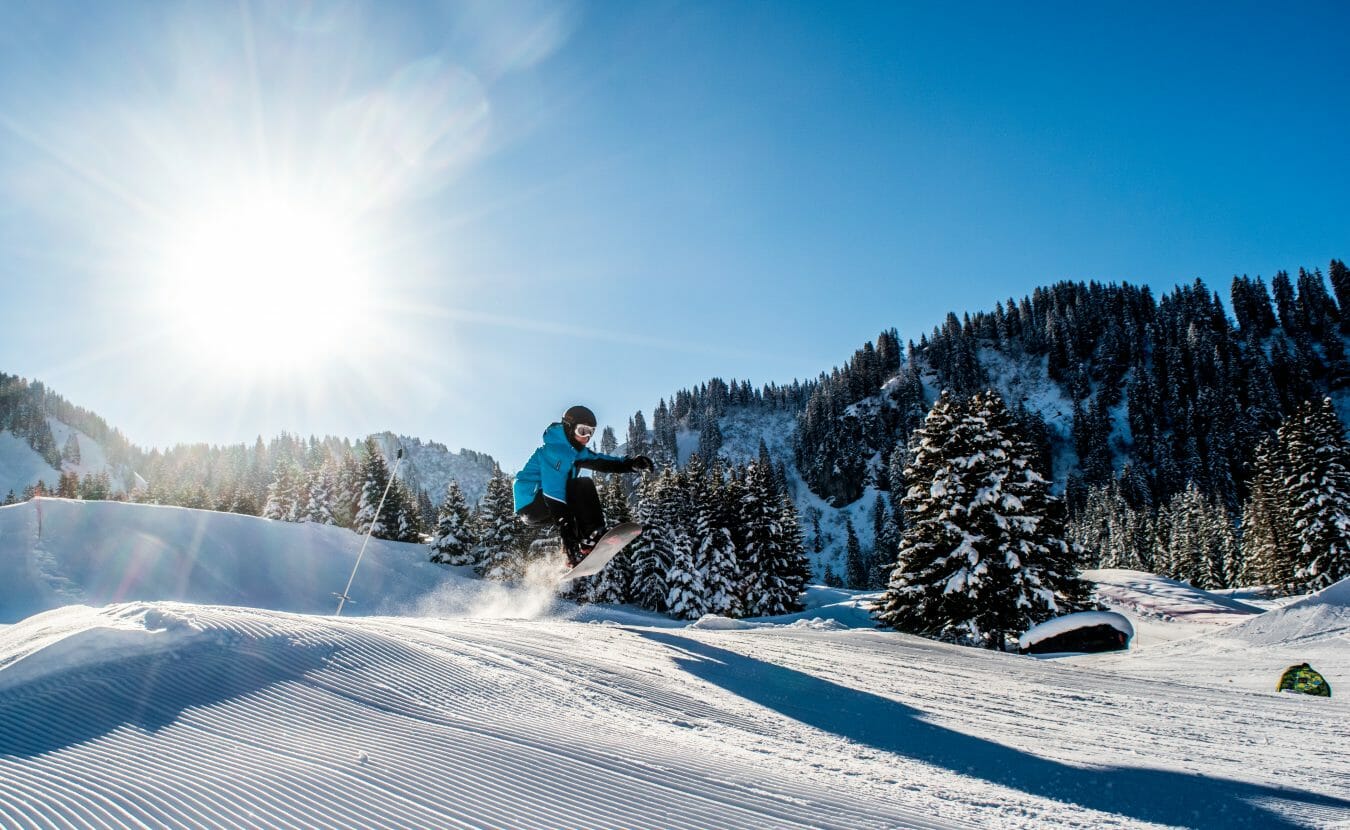 Chasing Gold Medals and Degrees: Olympians Benefit from eLearning
February 12, 2018
If you're watching the Olympics, you have likely already wondered how all those young people keep up with their studies while training several hours per day and traveling around the world to attend competitions. In the past, many athletes had to put their studies on hold or count on the flexibility and kindness of their teachers and professors. Over the past decade, online education has made chasing gold medals and degrees simultaneously just a bit easier. Indeed, early gold medalists at the 2018 Pyeongchang Winter Olympics, including Canada's Kaetlyn Osmand and the United States' Red Gerard, are both currently enrolled in online programs.
Canadian Olympians Rely on Athabasca University
Last week, University Affairs, Canada's higher education magazine, published profiles of just some of the many university students currently competing for Canada in the 2018 Winter Olympics. One striking feature of the article was the number of featured Olympians currently completing degrees at Athabasca University. Anyone who knows Athabasca University, however, knows that the institution has long been a leader in online education.
Athabasca University was established in 1970. While first established as a campus-based institution, it soon changed direction and since 1972, it has been primarily focused on offering courses at a distance. While this originally meant offering correspondence courses, Athabasca has always been on the cutting edge of new educational technologies.  Today it is one of the world's fastest growing online institutions with over 40,000 students worldwide. Since 83 percent of the university's students work while they study, the university is well positioned to support athletes with demanding and variable training schedules wherever they happen to be in the world.
While it is unclear how many medals Athabasca's online students will take home during this year's Olympic competition, they can already lay claim to at least one. Figure skater Kaetlyn Osmond, a communications major at Athabasca, has already earned a gold in the team skate competition.
DeVry University Offers U.S. Olympians Access to Free Online Courses
In the United States, online education is also helping Olympians study while going for gold. Most notably, athletes can take online courses for free from the for-profit DeVry University, which is a United States Olympic Committee (USOC) sponsor. In a recent interview with NPR, Leslie Klein, the USOC's director of athlete career and education, emphasized, "The athletes are a little bit at the forefront of this," but added that most athletes, "are just trying to chisel away at their educations" as they continue training. The USOC has a mandate make this process as easy as possible, and online courses and programs are certainly part of the USOC's career and education strategy.
Red Gerard and Other High School Olympians – Chasing Gold Medals and Degrees
If you're wondering whether or not that five-and-half-foot-tall gold medalist named Red Gerard attends school, the answer is yes, but the diminutive Olympic snowboarder hasn't attended a brick-and-mortar school since he was 13 years old. Due to his demanding schedule, Gerard has been chipping away at his high school diploma via online courses. So, which online high school gets to celebrate his gold win? As reported in the Summit Daily, Red Gerard attends Penn Foster High School.
Like Athabasca University north of the border, Penn Foster started as a correspondence school, but in this case, the school's history dates back to 1890. At the time, a newspaper editor named Thomas J. Foster founded the school with the intent of offering an education to coal miners. Later, the school became officially known as the International Correspondence Schools (ICS), and in 1956, Penn Foster High School was founded to provide young people with an affordable alternative to an on-site high school education.
While it seems unlikely that Gerard is doing much online course work this week, what is clear is that online learning has certainly made it easier for Gerard and many other young athletes to continue chasing gold medals and degrees.