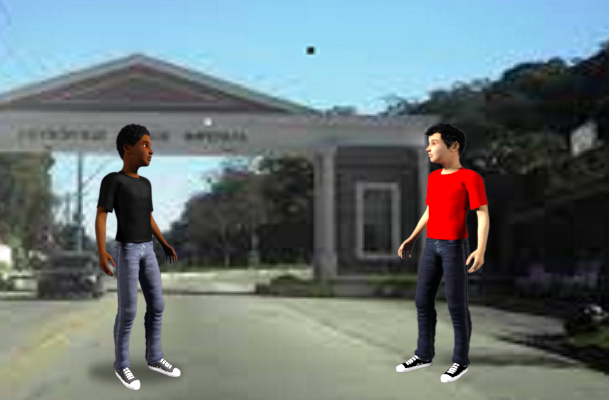 Brazil's FazGame Is Using Serious Games to Reach At-Risk Students
August 21, 2018
Not unlike the United States, Brazil is a country of great contrast. While a majority of the nation's children and youth have access to education, in some of Brazil's poorest neighborhoods, dropout rates remain high. FazGame, a Brazilian-based edtech company has discovered that serious games may be one way to increase engagement and decrease the dropout rate in the nation's most at-risk school districts. eLearning Inside News recently talked to Carla Seltzer, the founder of FazGame, about her company's educational solution and about the edtech startup scene in Brazil.
The Founding of FazGame
Cait Etherington: What motivated you to start FazGame? Also, did you have a background working for other edtech companies?
Carla Zeltzer: I worked for another startup, and we developed off-line and online methodologies for entrepreneurship education for kids, based on practical activities to develop skills such as communication, collaboration, and creativity. We were working on two projects at the same time: a point-and-click entrepreneurship education game and an eLearning for teachers. The eLearning tool had a very simple interface where authors could create their content. The first part of the game was validated–the learning process, student engagement, and impact on their motivation to learn. We needed additional funding to develop the other part of this project. Then, I had the idea of FazGame–to develop a platform where anyone could create point-and-click games with educational content to help spread the use of games in schools.
FazGame's Interventions in At-Risk School Districts
CE: Brazil still has quite a high drop out rate. Would you agree that "serious games" or educational video games are especially useful when working with students who are at risk of dropping out? Why is this?
CZ: The biggest project we have run here in Brazil is in a Rio de Janeiro municipality in public schools in high-risk areas. These schools generally have students with lower grades and higher dropout rates, but if these students receive additional and engaging activities, they are more inclined to stay at school and succeed. Games motivate students because they are an interactive activity, where they can be proactive and make decisions. FazGame also uses language that students are used to and that they enjoy. When we include the creation component–with FazGame, students learn while they create their games we empower these students. Generally, in the beginning, students think they are not able to create a game. Then, they start using the platform and discussing the project with their groups, and they even don't notice when the class time is finished as they are so engaged in the creation process. We have an example of a group of 12-14 years old students from a public school from Rio Grande do Sul that created a fiscal education game. The result was so positive that they were invited to present their concept to the biggest congress on game science hosted in Brazil.
CE: So, how do you respond to critics–those people who continue to dismiss the potential impact of educational games? Beyond the above anecdote, what evidence have you found of their impact since launching FazGame?
CZ: In Brazil, I think this vision of games as just "playing" is being demystified. This is mainly because parents are increasingly noticing how engaged their kids are by games and how much games do teach them. We need to continue to work on teachers' and parents' worries, especially concerns about how much time kids spend online and whether the games they like to play are educational. Measuring the results and impact of games certainly helps to respond to critics. At FazGame, we measure technically the development of skills such as collaboration, creativity, logical reasoning, and problem solving that are all critical 21th-century skills. FazGame is a tool for schools that want to change the ways students learn in the class. It turns learning into a proactive event. We also measure impact on a qualitative level by assessing the interest levels of the students and any notable changes in students' grades. Our research shows that for 100% of students, learning with games makes the class more fun and more interesting. We also found 100% attendance on days when FazGame was being used in classes.
Future Plans and the EdTech Startup Scene in Brazil
CE: Is there an edtech startup scene in Brazil? Also, what's next for FazGame?
CZ: We have a few programs, incubators or accelerators in Brazil that are focused on edtech. We're also working toward future change as big educational groups are starting to create a relationship with edtech startups here. I have taken part in a Social Entrepreneurship Acceleration and a Government Acceleration Program here in Brazil and a Global Impact Acceleration Program in Finland (Slush GIA). Our growth plans include expanding our sales to public schools in Brazil. We already have run FazGame in 200 schools in Brazil and more than 85% of the market is of public schools. We are also negotiating with educational groups to sell FazGame integrated with their learning systems in order to grow in the private school market. We plan to invest in a sales team to sell directly to schools here, and we also have a roadmap for FazGame development, which includes mobile portability, new game creation features, development of lesson plans integrated into different curriculum content, and development of artificial intelligence engines to measure and guide students' learning process. FazGame is translated into Spanish and English, and we also want to launch it in U.S. market soon. Our first initiative is the integration with the platform Desk from TeacherGaming, which is where teachers and students from U.S. schools can access FazGame. We are also planning to develop curriculum content for U.S. schools, with some specific focus areas, such as Spanish. It's also in our plan to take part in an U.S.-based Acceleration Program to implement our internationalization strategy over the next few years.