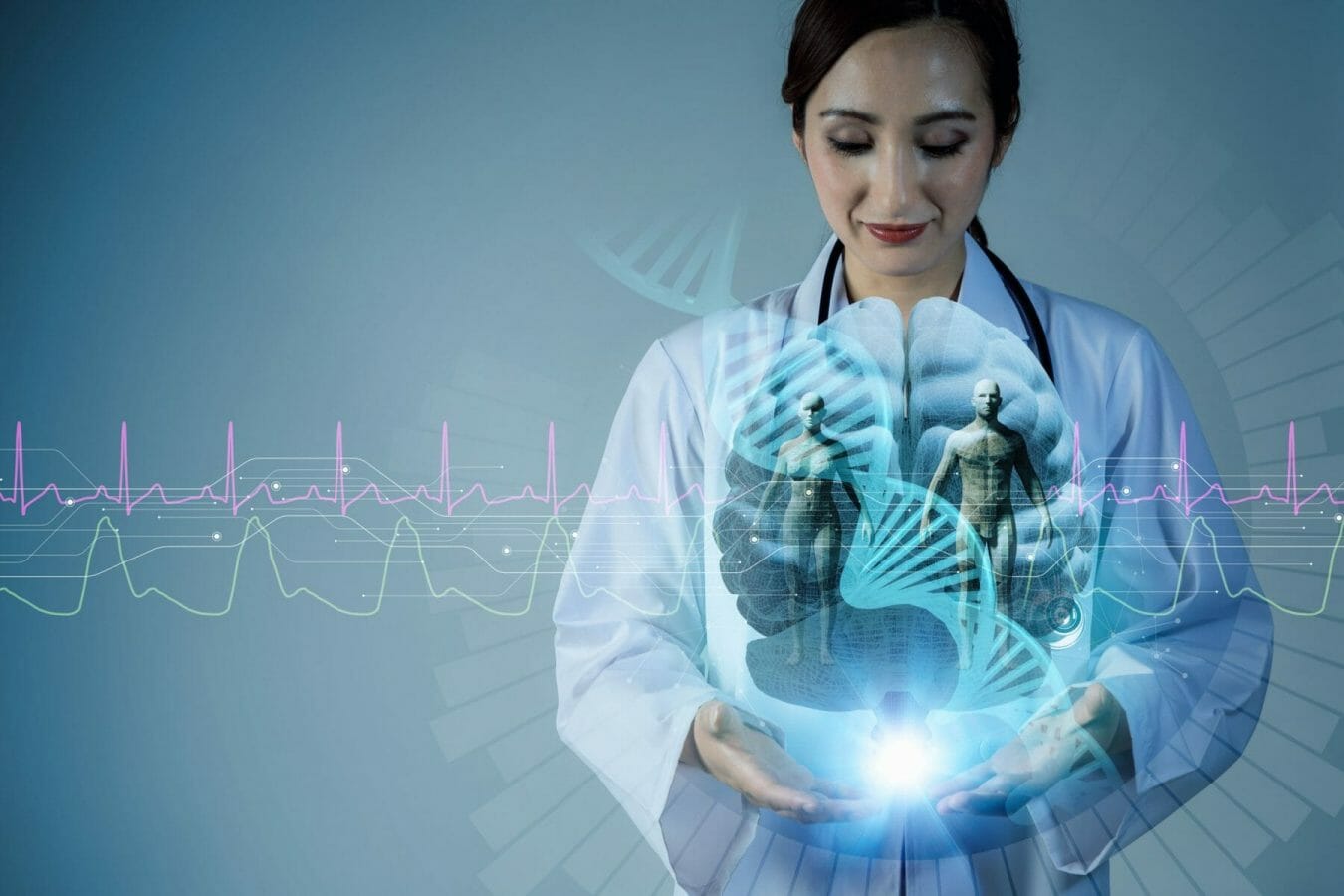 Why Augmented Reality Will Finally Take Off in 2018
January 02, 2018
In 2015, virtual reality (VR) appeared ready to take off in education. In the end, it never did find its footing in educational markets and by 2017, augmented reality (AR) was being widely hailed as the future of ed tech. As we enter 2018, all signs suggest that these twelve months may in fact be the year of AR.
If AR does take off in the K-12, higher education, and training sectors in 2018, it will likely have at least something to do with two major endorsements the technology received in 2017. First, Tim Cook, the CEO of Apple, said, "My own view is that augmented reality is the larger of the two, probably by far, because this gives the capability for both of us to sit and be very present talking to each other, but also have other things visually for both of us to see." Later in the year, Marc Zuckerberg of Facebook gave augmented reality a huge plug when he announced at a developer conference that Facebook was investing in the technology. But unlike Google, which has invested large sums of money in Glass, Facebook had plans to roll out next-generation AR using a technology already in everyone's hands–the mobile phone.
Market Indicators Predict AR Surge in 2018
Beyond the hype and hyperbole generated by the likes of Cook and Zuckerberg in 2017, several recent reports have also suggested that AR is about to experience a market surge.
A recent report by International Data Corp. (IDC) suggests that spending on both AR and VR will nearly double in 2018, growing from $9.1 billion in 2017 to $17.8 billion in 2018. In fact, IDC predicts that growth will continue until at least 2021. As part of the growth, both AR and VR will see surges in consumer investment, especially in the gaming market. But educational investments in AR are also expected to surge over the coming twelve months.
In 2017, market research firm Technavio released a report on the future of augmented reality in the educational market. Among other key findings, the Technavio report concluded that the global AR education market will grow at a compound annual growth rate (CAGR) of more than 82 percent by 2021. Other key market figures in the report suggest that AR hardware will see especially strong growth over the next four years (a CAGR of 98.66 percent is predicted). Notably, Technavio estimates that the value of the AR in education market in 2016 was $398.78 million but will be worth $8.017 billion by 2021. That is an incremental increase of $7.6 billion.
Educational Applications for AR
In higher education, especially in medical schools, augmented reality is already entrenched. From the use of AR in training doctors (especially to carry out high-risk procedures) to telemedicine, AR has already found its footing in the medical field and is likely to see more growth moving forward. In terms of training, AR has also already made inroads as it continues to open up opportunities for peer-driven approaches to training, especially in traditional apprenticeship-based fields. The recent roll out of Glass Enterprise Edition has played a significant role in helping organizations scale up AR-based training.
While most K-12 educators are still new to AR and have yet to implement the technology in their classrooms, there are certainly signs that AR is already finding a home in some K-12 classrooms.  A recent article in EdSurge, for example, reported on a growing AR library collection at the University of Texas at San Antonio. Already home to over 2 million titles, the collection now also contains 25 children's AR books. As K-12 teachers train with access to AR, it seems likely that they will be eager to bring the technology into their own classrooms upon graduation.