5 Tips to Help You Pass Your Next Professional Exam
January 26, 2021
Most people assume that, upon graduating from college, they'll never have to take another test again. However, this isn't always true. If you work in a space where continuing education and certifications are a must, test-taking could be a part of your life for quite some time.
Here are some useful tips you can leverage to increase your chances of passing a professional exam the first time.
Understand the Exam Structure
The first step is to research the specifics of the exam so that you understand everything there is to know about the format, structure, and schedule. Every professional exam is slightly different and a comprehensive understanding of what's expected of you will make it easier to study the right materials and prepare in a manner that's conducive to passing.
Take the CPA exam as an example. There are four CPA exam sections which must be completed within an 18-month window. You sit for one exam at a time and must pass all of them within this time frame. By understanding these sections, the test structure of each, and which topics are covered, you can better organize your study efforts.
Create a Plan ASAP
Now that you understand the exam structure and schedule, you can create a thorough and strategic plan that will help you maximize your study time and increase your odds of success.
Your study plan should be extremely detailed and thorough. If the exam is six months from now, you should implement a plan that looks six months out. If it's a month away, buckle down and create a four-week plan. Use every bit of time you have!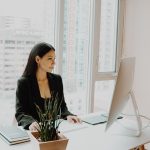 "Draw up a weekly schedule, including the number of study hours per day," entrepreneur Reena Ghosh writes. "Many candidates devote fewer hours per day during the first few weeks and increase study time gradually, spending maximum time during the last two or three weeks before the exam."
Think of it like training for a marathon. You start off running a few miles a day and then ramp up the closer you get to the race. By the time race day arrives, you're already in a groove, and the exam itself doesn't feel like such a big deal.
Choose the Right Learning Materials
Whether it's a hands-on exam for a practical skill like plumbing or a cognitive exam on a topic like finance, there are a variety of learning materials you can use to prepare ahead of time. It's important that you choose the right learning materials for you.
Everyone has a different learning style. Look for resources that fit you. If you're a visual learner, videos and immersive slide-based presentations work well. If you're a hands on learner, you might need live (in-person) training courses or labs. If you learn by listening, podcasts and audiobooks work well.
Review All Content First
If you start early enough, you benefit from having a long runway for studying. And one of the benefits of having this long runway is that you can start with the big picture and zoom in from there.
The best approach is to begin with a 30,000-foot view. This means reviewing all of the content from beginning to end. Don't worry about memorizing or absorbing everything. Just review it and trust that your brain will register some of the information.
Then, once you've gone through all of the study content, you can zoom into specific topics and modules and focus on mastering each. And since you already have the big picture in mind, the individual pieces will fit together with ease.
Plan for Exam Day
It's smart to think ahead and plan for the actual exam day. From when you'll wake up and what you eat to the items you pack in your bag and how you'll tackle the exam, it's helpful to plan for and visualize each step. This will remove some of the nerves and unpredictability from the equation.
Stop Stressing Over Professional Exams
Nobody enjoys taking a professional exam. But it doesn't have to be something that fills you with dread. With the right approach and proper planning, you can make any exam – no matter how difficult or important – palatable. You can also increase your chances of passing the first time around.
Pick out the tips and strategies that you feel will work well with your personality and needs. Then implement them right away to put yourself on the fast track to professional success.
Featured Image: Green Chameleon, Unsplash.