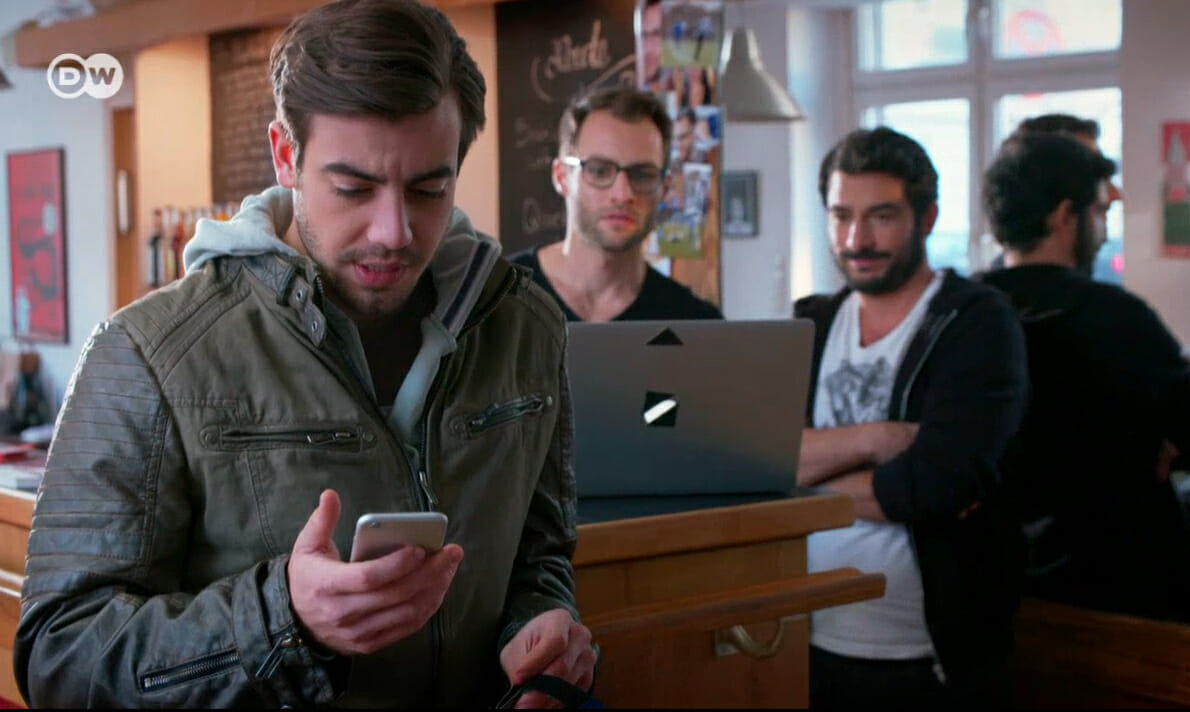 Winners of the 2018 International E-Learning Awards Business Division
June 16, 2018
Every June, the International E-Learning Awards, Business Division are announced in New York City at the close of the International Conference of E-Learning in the Workplace. This year, Germany and the United States dominated the awards with multiple entries, honourable mentions, and winners, but the United Kingdom, Spain, Australia, and the Philippines were also well represented.
International E-Learning Awards
The International E-Learning Association (IELA) Awards are given out in two categories: academic and business. The business awards, which are broken down into eLearning, mobile learning, and blended learning subcategories, recognize the best uses of technology to improve learning and job performance within companies or through individual professional development. Submissions are judged by the IELA Awards Committee and each entry is assessed on the basis of educational soundness and effectiveness, usability, and overall significance.
This Year's Winners
In the eLearning category, this year's winner was "Nicos Weg-Einfach Deutsch Lerner," an entry from Deutsche Welle, which is Germany's public broadcaster. A summary on the DW website describes the winning entry as "a video novella with more than 200 episodes." The "video novella" centres around the life of Nicos who is new to Germany, its language, and its customs. For each episode, the program offers interactive exercises that help learners deepen their knowledge of the content. The program includes 14,000 exercises, 12,000 vocabulary words, and 19,000 audio clips. The best thing about "Nicos Weg-Einfach Deutsch Lerner," however, is that it embraces distraction as a way to learn. It is, what many people in North America, might call "edutainment," since it combines high-production qualities with a lot of learning.  There was also one runner up in the eLearning category: "BD Market Shaping Toolkit Online" by Becton Dickinson of the United States.
In the mobile learning category at the International E-Learning Awards, a U.S.-based team from the Children's Hospital Association took home the top prize for an entry titled, "Transfusion Reaction Management Mobile Learning App."   The app improves quality and reduces orientation time by providing clinicians with the foundational knowledge needed to deliver safe and effective transfusions to young patients.
In the blended learning category, the winner was "Play and Learn 3D (PAL3D): A Collaborative Way of Learning Project Management with Minecraft," an entry submitted by Larnavi Consultants based in Spain.  The runner up in the blended learning category was "English for Software Engineering," an entry by Voxy from the United States.
Honourable Mentions
In addition to the winners, there were several honorable mentions in each of the International E-Learning Awards' three subcategories:
E-Learning Category
"Cool, Calm and Connected," Savv-e and Commonwealth Bank (Australia)

"Deutsch im Job – Profis gesucht," 

Deutsche Welle (Germany).

"Compliance 3.0," 

innovation mecom GmbH (Germany)
"From Behaviours to Business Impact with BNY Mellon and EmpowerTheUser," EmpowerTheUser & BNY Mellon (Ireland)
"BD Pricing Excellence,"  Becton Dickinson (United States)
"Emotions Versus Evidence," Video Arts (United Kingdom)
"My Circus Street," Circus Street (United Kingdom)
"Communication with Respect and Appreciation," Pink University GmbH (Germany)
"Selling Essentials," Rapid Learning Institute (United States)
Mobile Learning Category
"axon," Lapp Kapel, Entrecode, GmbH, Corporate Learning & Change GmbH (Germany)
"It's Mobile, It's Microlearning, and It's Got a Game!" Artisan E-Learning (United States)
Blended Learning Category
"edubreak Match," Ghostthinker, GmbH (Germany)
"Learnlight Blended Softskills," Learnlight (Spain)
"goFLUENT Language Training Solutions," GoFLUENT (Philippines)
Notable Trends
One notable trend at this year's International E-Learning Awards was the high number of entries focused on online language solutions. This, however, is not entirely surprising. With the world now home to more refugees and migrants than ever before, people are increasingly crossing borders and arriving in new locations where they need to acquire a second or subsequent language as an adult. Online learning is emerging as a key way to support these populations. "Nicos Weg-Einfach Deutsch Lerner," the award-winning Deutsche Welle entry in this year's IELA Awards, is just one example. What's clear is that the refugee and migrant crisis has created a growing need for highly scalable educational solutions, and this is a feature built into eLearning and mobile learning design.
Feature image: Still from episode of "Nicos Weg-Einfach Deutsch Lerner," Deutsche Welle (2018 winning entry in the E-Learning subcategory).