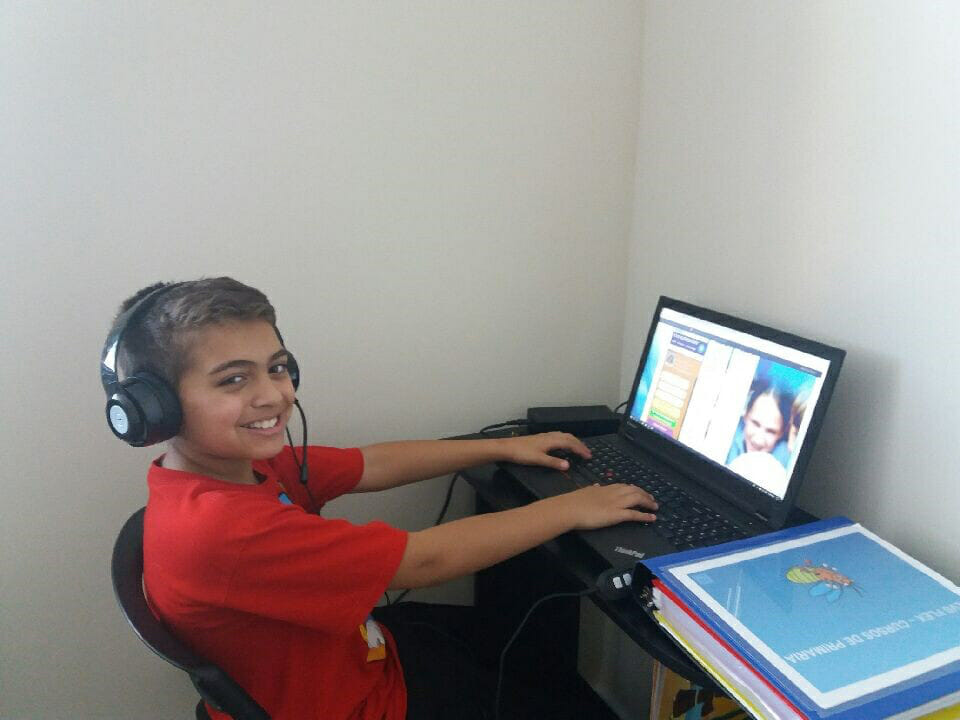 How Virtual Schools Are Rethinking the Open House to Attract Students
April 07, 2018
Last week, Florida Virtual School (FLVS), an accredited tuition-free online K-12 school in Florida, announced that it has opened enrollment for the 2018-19 school year. To attract new families, FLVS will be hosting a series of information sessions over the next month. However, unlike brick-and-mortar schools that typically offer open houses, as a virtual school, FLVS has had to rethink its approach to the time-honored open house tradition.
The School Open House in a Digital Age
In keeping with Florida Virtual School's model of delivery, its information sessions naturally take place online. As a representative from FLVS told eLearning Inside News, "The main difference is that our sessions are virtual. Teachers will be on a webcam, and students/parents can be as well. We also offer Family Engagement sessions throughout the year for parents to participate in, such as School Advisory Council and our All Pro Dad sessions." While prospective students don't have an opportunity to wander the school's virtual corridors asking current students questions about teachers, students, or the general vibe of the school, if a parent or student requests to speak to a current parent or student, it can be arranged.
In addition to the information sessions, Florida Vitual School encourages future students to read articles from current students on their school blog, The Virtual Voice, which provides insight into the FLVS Full Time experience. As a current article on The Virtual Voice suggests, being a student FLVS doesn't sound all that bad and for teens with busy lives, it may even be an ideal way to juggle school and other commitments. A current FLVS and guest blogger, for example, describes her life at the school as follows: "As an FLVS Full Time student, I have complete control over my daily school schedule. Due dates are given and I am free to plan my week however I want – something that gives me a lot of freedom on what I do every day. Being able to complete my lessons and assignments on my own time without a bell schedule is one of my favorite things about FLVS Full Time, because it means I get to spend my time doing what I love instead of sitting in a classroom all day."
About Florida Virtual School
FLVS is staffed by Florida-certified teachers and uses technology to deliver a high-quality online education to students statewide. While many of the school's students are only taking one or two courses, they also offer a full-time program. As stated in their press release, "Designed for those who may need more flexibility, more of a challenge, or who may perform better outside of a traditional classroom, FLVS Full Time gives students the freedom to follow their own unique path to learning while building one-on-one relationships with teachers."
Notably, students attend Florida Virtual School from August to June, take a full course load of six courses per semester, and participate in all required state testing. Unlike many virtual schools, FLVS Full Time is able to offer diplomas to students who meet all state graduation requirements. The school even offers students access to peers clubs and other social activities to ensure they can also connect with peers beyond their coursework. Finally, as a virtual school, FLVS has the capacity to scale up or down as needed. Notably, this was demonstrated during last fall's hurricane season when the school accommodated close to 400 students from Florida, Puerto Rico, the Virgin Islands, and other hurricane-impacted regions.
Florida families interested in FLVS Full Time are encouraged to attend an upcoming information session on April 9, April 19, or April 24th at 6:30 pm, or April 26 at 1:00 pm. More information on upcoming information sessions and enrollment can be found on the school's website.