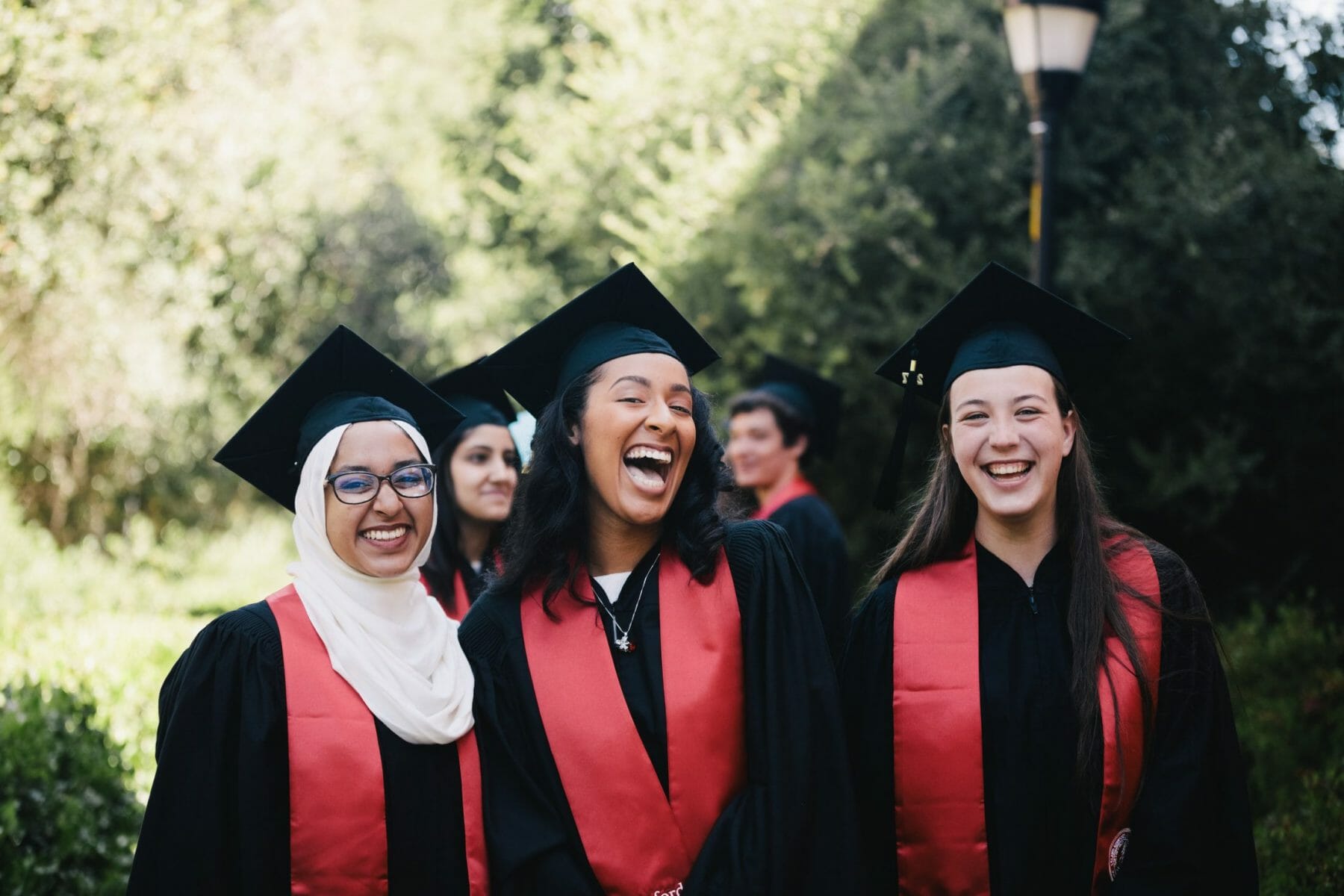 Virtual High School Graduations: Where Friends Meet for the First Time
June 01, 2018
June not only marks the beginning of the summer but also the month when most high school graduations and proms take place. While one can graduate from high school without actually attending an official graduation ceremony or prom, for most teens, these rituals remain important rites of passage. This explains why even virtual high schools frequently go the extra mile to bring their students together in person to celebrate their graduation. We recently talked to three U.S.-based virtual high schools to find out they are preparing and to discover what form virtual high school graduations take nationwide.
Florida Virtual School
While Florida Virtual School doesn't host a prom, they do host an annual Grad Bash for their seniors. This year it was at Universal Studios. As described on their website, "Grad Bash is an exclusive event for high school seniors held at Universal Studios in Orlando, Florida. The park closes down to all other guests and is only open to seniors from all over the state and beyond attending with their class trips." During the event, students buddy up with at least one other student to explore the park and rides for the night while teachers and staff attend as chaperones."
When eLearning Inside News reached out to Florida Virtual School about this article, a representative also told us, "We do have an actual graduation ceremony that takes place at the UCF Arena where students walk and receive diplomas." In 2017, the school graduated approximately 750 students statewide and more than half of those students chose to attend the school's graduation ceremony in person.
Stanford Online High School
When we interviewed Stanford Online High School late last year, Dr. Tracy Michelle Steele, Stanford Online High School's Director of Counseling, told eLearning Inside News that unlike many online schools, Stanford OHS hosts both a prom and graduation. "One of our highlights is our prom," says Steele. "It is not a typical prom—students don't necessarily all come with a date, some do, but it is not necessarily the case. But students love this event."
However, Stanford OHS's in-person experiences begin long before their unique senior prom. As Steele says, "Generally, we're trying to encourage a more blended approach. Moving forward this will mean having meetups in Japan and other locations since our students are located around the world." To help support more in-person experiences, the school is currently fundraising and moving forward. Stanford OHS hopes to be able to offer more travel subsidies to ensure their commitment to blended learning is fully accessible to all students.
Davidson Academy
Davidson Academy, which is a new online high school for exceptional students, currently has 21 online students in grades 8 and 9. However, when we reached out to Davidson about their future plans, they were already thinking ahead to ensure they can offer appropriate graduation activities for their online students when the time comes. Julie Dudley, the school's Director of External Relations, told eLearning Inside News, "We plan to add upper-level courses for older students each year and eventually have graduating seniors by the 2019-2020 school year. By that time, we will have to plan for a graduation ceremony as well as additional social events such as prom, possibly at regional hubs where students from that area of the country can attend or invite the online cohort to Reno where these events are already taking place for students in our brick-and-mortar school. While we are already thinking about these future events, they are in the very preliminary planning stages."
Virtual High School Graduations: The Start of New Friendships
Unlike most high school graduations and proms where students are saying goodbye to each other after four long years, at graduations for virtual high schools, students are often meeting for the first time in person. In a sense, this means that for online students, graduations and proms are frequently the start rather than end of friendships, which is one of the things that make them unique.