Trends in Corporate eLearning Part 4: How Companies Use Mixed Reality Learning
February 01, 2019
This is the final article in a four-part series about the corporate eLearning realities of virtual reality (VR), augmented reality (AR) and mixed reality (MR). The first article laid the foundations for the series by defining the three corporate eLearning realities while the second looked at how businesses are currently using virtual reality learning and the third presented examples of companies using augmented reality learning. This final article will present how companies are likely to use mixed reality learning, which is the newest reality to make its appearance in workplace learning and training applications.
Key Differences Between VR, AR and MR
While VR completely substitutes a digital reality for the real world, AR supplements the real world with digital information. Mixed reality (also sometimes referred to as hybrid reality or extended reality) is the one that combines both worlds. But what does that really mean? It blends the real world and digital world together, allowing the user to interact with and manipulate elements of both the real world and the digital world. Pokémon Go was cited in the first article as an example of augmented reality. The game could also enter the realm of mixed reality with some adjustments according to some definitions: "For example, if Pokémon Go added MR capabilities, the Pokémon character would be able to climb a real set of stairs because the digital character would be aware of its physical surroundings."
The Benefits of Mixed Reality Learning and Training
As mixed reality learning technologies become more widespread and the costs come down, high initial investments in training and eLearning programming will generate significant cost savings and boost worker productivity. As John Burwell, VP of Biz Dev at BISim, a simulation company working in defense puts it, "Target benefits are substantially lower costs, higher fidelity solutions which are more compelling for trainees, and portability to provide training at the point of need." The boost in productivity comes from the fact that MR training means you're learning and training at the same time, and learning-by-doing always results makes for better results.
Surgeons Use Mixed Reality Learning for Continuing Education
Healthcare is big business, but it's also in state of constant flux with new techniques, devices, and treatments. Surgeons at hospitals can use MR technologies to practice surgical procedures like inserting a tiny medical implant, and they can even practice on a specific patient's body using MR imaging. Doctors in remote locations can also collaborate live during a surgery, as was the case when doctors from the UK, India and the US all connected and consulted in real-time using MR headsets during a colectomy operation that was happening in the UK.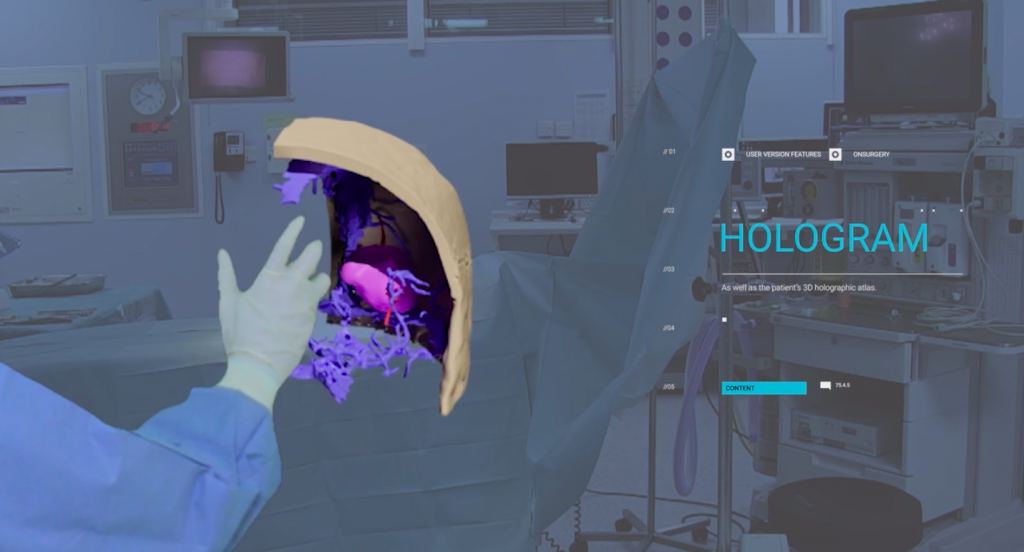 Training Aircraft Repair Technicians with Mixed Reality Learning
It's an expensive and difficult proposition to pull an airplane's engine out of an aircraft in order to train technicians, but with mixed reality learning, these mechanics-in-training can see a hologram of the engine and also interact with it through sight, gesture and voice commands to get inside it and see how it works.
Oil Refinery Training Using Mixed Reality Learning
Training technicians employed at oil refineries is a particularly difficult proposition, especially when certain processes are rarely turned off. Opportunities for on-site training for those processes are both rare and very expensive. And when on-site training does happen, the participants can only look into the equipment and processes – they can't experiment with or learn underlying concepts by trying out different control values. Mixed Reality learning changes all of that. MR technologies allow trainees to undergo training while the process is happening, getting an inside view of it, and even modify the process virtually.
Because mixed reality learning is so new, there are fewer successful use cases to explore, but there are many in the works that will soon begin making their appearances all over the internet, including right here at eLearning Inside. Stay tuned for more on the future of workplace learning and training using VR, AR, and MR technologies.
Featured Image: David Dixon, U.S. Air Force.