These 8 Colleges Will Debut eSports Teams and Scholarships in 2019
November 08, 2018
2018 is nearing to a close. Throughout the past 10 months, varsity level eSports—and accompanying scholarships—have gone from novelty to old news. As of November, the National Association of College eSports (NACE), the sports' collegiate governing body, counts 109 members. This year has seen a surge of adoption and shows no sign of slowing down. Below, you can find eight schools that will launch their eSports teams on the varsity level in 2019.
The history of eSports is already decades old, but the popularity of current tournaments dates to anywhere from the mid aughts to just a year or two ago. Popular competitions typically involve games like League of Legends, Overwatch, Fortnite, Hearthstone, Paladins, Call of Duty, and Smite.
Whether it's music, sports, art, competitive stacking, or any other hobby—everything changes when money enters the scene. And eSports fans and players have been the beneficiaries of a good deal of money since competitions began taking off in popularity in the mid aughts.
eSports Have Demonstrated (Potential) Financial and Career-Path Viability
eSports entered the college arena in 2014 when the pioneering Robert Morris University formed its first varsity team. A spot on the squad earns players scholarships of up to 50% of tuition and room and board. A trickle of other institutions soon followed. That trickle has since turned into a stream of small and mid-sized institutions. Since the NACE formed in July of 2016, it has administered over $9 million in eSports scholarships.
In addition to institutional kickbacks, players are also set up to enter any of the dozens of eSports tournaments held around the world, many of which offer five- and six-figure cash prizes. Successful players, therefore, have the ability to earn a tidy sum from competition prizes. Numerous other monetization avenues, such as endorsements or popularity on Twitch, can bring in further revenue. Unsuccessful players still have a foot in the door of an industry that is already growing rapidly.
From a financial point of view, in other words, eSports players aren't just sitting in front of a gaming system all day twiddling their controllers. While many still split hairs over the definition of 'sport,' collegiate eSports have more than proven their legitimacy. 
Applicants for the 2019-2020 school year will have the ability to try out for teams and earn scholarships for the first time at the following institutions.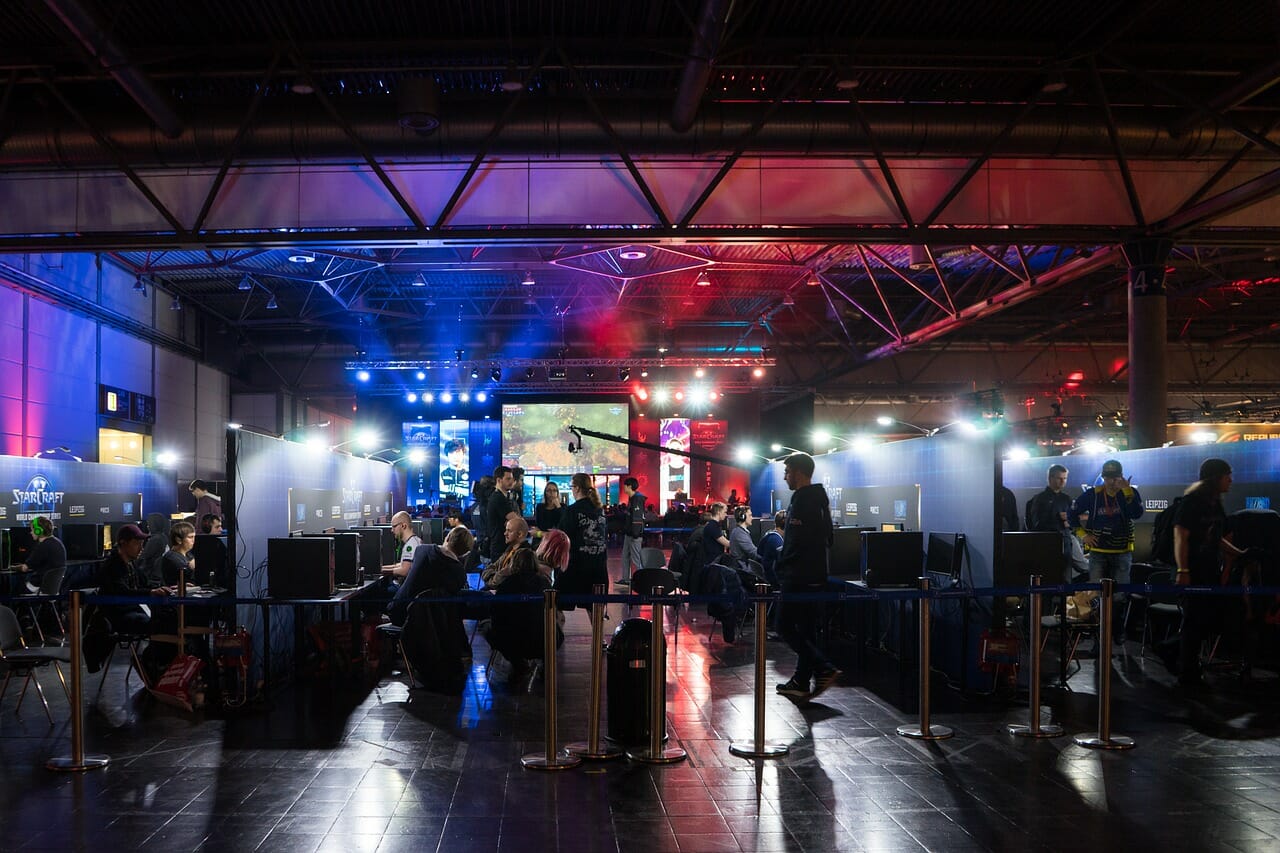 Park University – Kansas City, MO
Beginning this spring, Park will debut a new gaming facility and field a League of Legends team. Scholarships will also be available to the tune of about $3,000. The 6-figure investment in the program has been funded in part by a $10 per-credit-hour tech fee that Park students agreed to pay. As Park VP and COO Shane Smeed told the Kansas City Star, "It is big … We see us adding more teams as we go. The sky is the limit."
University of Mount Union – Alliance, OH
The eSports team at Mount Union will officially convene in the fall of 2019. Scholarships will be available, but the school has not yet released further details and hasn't said which games will be played. The institution emphasizes holistic development in students and requires that eSports competitors participate in at least on other campus organization along with community service activities.
"Our goal is to be a competitive force in the realm of collegiate esports," said Ron Holden, assistant dean of students and director of diversity and inclusion at Mount Union, in a press release. "Players will enhance skills utilized and developed in gaming such as teamwork, communication, problem-solving and leadership. These skills are directly transferable to the careers of tomorrow. It's very exciting that Mount Union is not only embracing this aspect of today's culture, but we also providing scholarship opportunities to support earning a college degree."
Thomas College – Waterville MA
As of October, Thomas College had officially joined the NACE. The institution plans to begin entering regional and national competitions in the spring. Players will have access to Alienware 51 Threadripper computers with thanks in part to support from Bill and Joan Alfond. The college has not released details on scholarships.
DeSales University – Center Valley, PA
The DeSales Bulldogs will officially compete as a team this coming spring. Teams will first compete in League of Legends tournaments. An Overwatch team will follow in the fall of 2019.
"The two titles we will be competing in are incredibly complex and strategy driven," says eSports Program Director and Assistant Professor of Computer Science: Digital Art and 3D Animation, Karen Ruggles, in an announcement. "The players have to know each hero – their strengths, weaknesses, and how each hero can play with and against other heroes. Adaptability, strategy, teamwork, and communication are required skills to be successful within the games. As the program director, I look forward to helping each player take those skills and translate them to a tool for their future studies and careers."
Details regarding scholarships have not yet been announced.
Cazenovia College – Cazenovia, NY
The Cazenovia Wildcats formed an eSports team prior to the current semester and have since gained NACE membership. Student competitors will have access to a brand new gaming facility equipped with gaming systems that feature AMD Ryzen processors and Nvidia GTX 1070 graphics cards. As of the start of semester, the team had yet to decide which games they'll choose to focus on, with League of Legends, Overwatch, Hearthstone, Fortnite, and FIFA in the mix. The school has not yet released details regarding scholarships.
Ohio Northern University – Ada, OH
This summer, ONU announced their eSports team would debut in the fall semester of 2019. They have since secured Head Coach Troy Chiefari and have committed to competing in League of Legends and Overwatch. The institution plans to create both a varsity and a reserve team for both games. Details regarding scholarship opportunities have not yet been released.
"I am very excited to start the esports program at Ohio Northern," Chiefari said in a blog post. "I have worked with teams at the professional and collegiate levels and am looking forward to working with the young men and women at ONU. My goal is to establish a more responsible avenue for young adults to pursue esports while also obtaining a college degree for when their competitive playing days end."
Edinboro University – Edinboro, PA
Edinboro is already known for their commitment to gaming. They rank #5 in the region for their game design program and #24th in the U.S. for computer science with an emphasis on game and virtual world development. The team is currently recruiting and will take the virtual field in the fall of 2019.
"We're looking for players ready to challenge the most competitive gamers in the world," said Chris Rhodes, team director. "Student-athletes will have the chance to be a Fighting Scot and participate in one of the world's fastest growing sports."
Southern New Hampshire University – Manchester, NH
Of the emerging eSports teams, SNHU's is probably the largest. They're currently recruiting individual teams for League of Legends, Overwatch, Hearthstone, and Fortnite. In addition, they opened their gamer-centric student housing center this fall, which provides rooms for 48 learners. $3,000 scholarships will be available.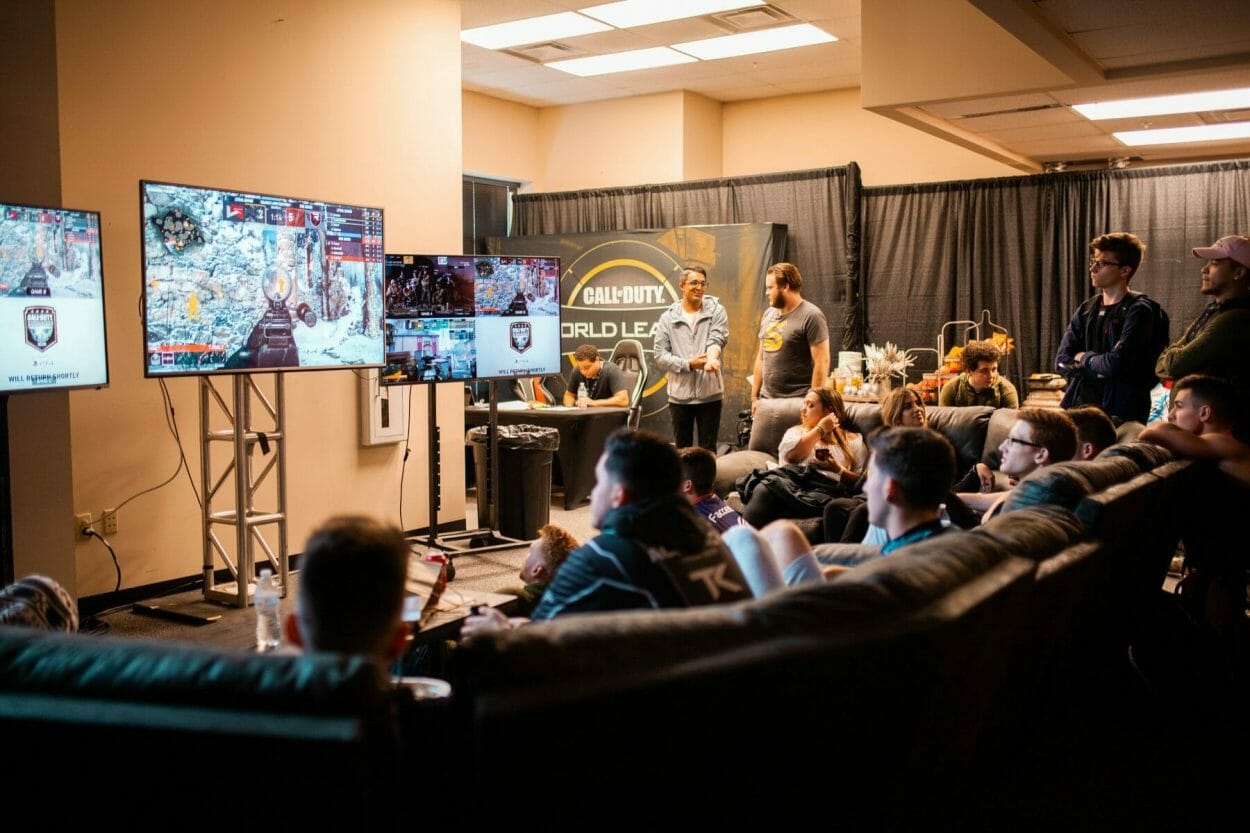 eSports Beyond American Colleges Are Growing Just as Fast
The above mark just a few of the institutions that have joined the NACE so far this year. More will likely follow before the 2019 spring and fall seasons commence. The above, furthermore, focuses only on U.S. college-level eSports. Numerous international programs are springing up, like at the University of Roehampton in the U.K. and at Queensland University of Technology in Australia.
In U.S. high schools, local teams are springing up across the country. Rogue recently announced a Fortnite mentorship program for emerging high school gamers.
Despite this growth, the sport still has a hill to climb before it reaches widespread acceptance. A few general barriers stand in the way. The first would be cultural/parental acceptance. Many still view gaming as a waste of time.
If one compares it in a vacuum to a pastime like amateur carpentry, that conclusion might hold water. But the fact is that this industry is growing at a breakneck pace and is already hard-pressed to fill positions like team coaches, competition hosts, event promoters, and more.
The loudest voices of dissent tend to come from parents. As Elise Hou, former president of her high school eSports team, told Dot Esports, "In order for high school esports to get big, these parents need to show other parents that there is a future in esports and they should represent that. You have to show parents that even after being a professional gamer, there are so many opportunities for you to work in the industry."
Another big concern for eSports competitors comes from the top. There's concern that the National College Athletic Association (NCAA) will get involved and seek to administer competition at larger schools on a broader scale. If this were to occur, numerous NCAA rules–such as those barring athletes from receiving compensation–would drastically change the eSport landscape that many gamers know and love. NCAA participation, however, is still a big 'if.'
Featured Image: Harpal Singh, Unsplash.