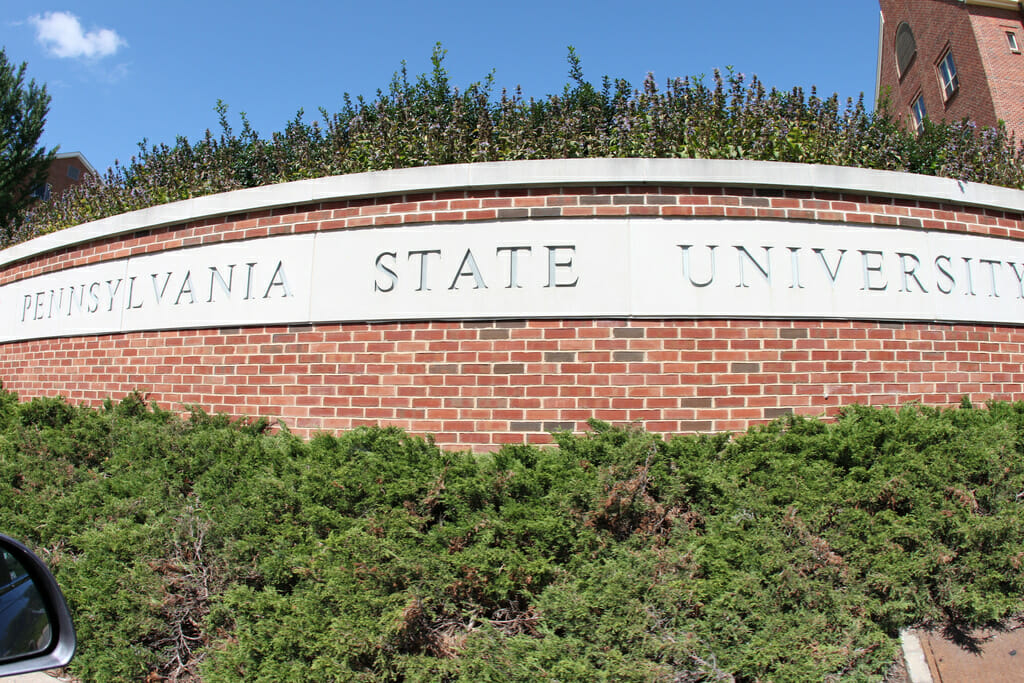 Penn State Releases Headless Authoring Experience for Online Courses
June 28, 2018
For most university faculty, the idea of authoring their own online course continues to appear out of reach. After all, you might be an expert on ancient history, French linguistics, or gender studies but have no background in HTML. It was this reality that drove Bryan Ollendyke, instructions system developer in the Office of Digital Learning, and Nikki Massaro Kauffman, instructional experience designer for the Offices of Digital Learning, at Penn State University to devise a solution. Their solution's name is the Headless Authoring Experience, otherwise know as HAX.
Penn State's Headless Authoring Experience (HAX)
As recently reported on Penn State News, the idea for HAX started on a white board about three years ago. As Ollendyke recently told Penn State News, "We needed a way to make it easier and faster to produce high-quality, accessible online courses. HAX is a course-authoring solution for faculty and staff that does not require them to know HTML to make pages, removing a barrier to participate and leveraging user experiences, such as those found using Weebly, Wix or SquareSpace." So, how easy is HAX? Ollendyke and Kaufman use Lego pieces to explain it. Essentially, HAX builds the bricks but what one does with the bricks is entirely up to them.
Why Penn State Is Investing in an Online Course Authoring Platform
With so many learning management system (LMS) providers on the market, one may wonder why Penn State would bother investing in its own authoring tool, but there are several compelling reasons.
First, as Melissa Hicks, director of instructional designer in the Eberly College's Office of Digital Learning at Penn State, observes, "It is absurd for faculty or staff to have to go to a vendor's website to submit a request that needs to garner hundreds of votes just to get a sliver of attention. It's absurd for them to have to learn or understand code. Building a tool that incorporates feedback from and addresses the needs of students, designers and faculty from the start is unheard of. It's transformative."
However, Ollendyke  notes, there is also another compelling reason for Penn State to invest in an online course authoring tool: "If you make a webpage on Wix or WordPress, that is basically where it will live forever. We are trying to help users express themselves with HTML through a purely decentralized method of roll out that creates better workflows for faculty and staff to collaborate before the content exists on the internet."
In other words, the Headless Authoring Experience will not only help faculty with few tech skills become authors of online courses, it will also hopefully reign in faculty who are  authoring their own courses on other platforms, such as WordPress. The system, in this respect, both holds the potential to increase the number of online courses being launched by the university but also to ensure that all those courses live within the university's domain.
Scaling the Project
Among the challenges facing the Headless Authoring Experience designers is how to deal with external content. Currently, they are working to ensure that Youtube videos and other online content can be easily integrated and without any copyright issues. The goal is ultimately to ensure that HAX carries forward the ethos of all truly open source projects by remaining accessible, scalable, and empowering for both all users. In essence, HAX wants to become the graphical user interface of the LMS world. Just as the graphical user interface made computing a lot easier for newbies by giving them familiar icons with which to engage (e.g., the file folders and garbage can that still exist on your desktop), HAX is offering educators a simple way to build their own courses–one that relies on their content expertise but does not necessarily require an advanced understanding of HTML or any other designer or developer skill sets.
Cover Image: daveynin, Flickr.